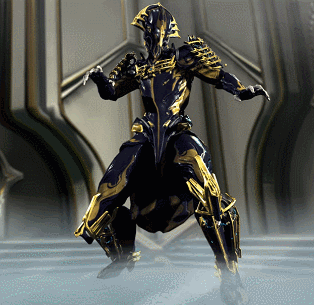 > A real Volt Prime
> Hobbies: Playing pathfinder, writing stories and dying over it, playing Warframe, Overloading, etc.
> "Welcome to the ThunderDome, let us prepare for the rain to transform!"
> iNDOOR LIVING
> Warframe on the outside, Sackboy in the inside
> I put random words in ramdon places and hope they sound cool
> Today is all we have, so try for a moment to break from the torment and sing this to yourself: It's a pleasure to meet you.
I will try not to lose control
"Are you feeling fine?"

"Yes, I feel just fine."

Twintails are the greatest thing ever

You've pulled away from me in every single way.
You don't hear anything at all.
"I am a dirty, fast, happy, and emotional rock song."
I consider myself a perfect being
I accept all of my problems and shortcomings
I am so visceral yet deeply inept
How unfortunate that I don't post it here yet kek
You know that I'm a dreamer
I'm not a vicious schemer
Oh please won't you.. ah

it
"I apologize if I do not care."
No it stays the same forever
I placed a picture of a sonic OC under the rug and it's nothing personnel kid
Voltear in Italian is Voltear unless it's in Spanish in that case it is ɹɐǝʇןoʌ. If it's English it's V̶̡͉͓̫̱͕͉̹͇̗̹͚͆̃́͋̇ͧͮ̿ͪͤͮ̔́́͝o̸̪̦̯̳̝̰̥̗͉̲̞ͭͤ͒̎̾͛̅͡ͅl̶̸̶̡͙̤̳͖̳̠͔̹͕̖͎̼̦͉̣̘̞̹͑ͥͥ̉͆̽̀͒̿̎̓ͫͩ̈́̀ẗ̵̘̫̖͔̰̙̗̯̟̲̗̫̞͓͓̜̼̦̙́ͩ͋̅͒̽̒͌͊̃́͝ȩ̸̶̷̦̪͇̜͕̬̭̤̺̼̬̬̬̜ͮͩ̀̃̾̎̿a̵̯͕̙̣͙͔̲͓̰͖̱̪͙̘̹̱̬ͣ̌͌͋̒̑̈́̀r̶̵̷̛̥̦̺̪̭̱̯̟̥̝͖͌̓̾ͩͯ̔ͯͨ̏ͩ̂. In oodle language it's Voodleltoodleoodler
One of my OCs has red eyes and a gun but in reality they're a huge dork
my iq is over 270 so if ever speaking speak to me again you speaking again you again ever speaking speak to speak you again speak speak to me speaking to me again you speak of crap then die
Through other people's descriptions of life...
That's the only way I have learned to express myself.
Spells are hard to prepare if you barely had any knowledge or care about a game at first and if you barely knew half of what a class does
But to be honest that is part is my fault
But for any campaigns requiring me to roll spellcaster
best of luck
im not
kek
there is so much to talk about but i dont feel obliged to talk at all
im lost in thought and my memory lacks initiative
And so the story goes
As only they would know
It's time to take control

Everybody needs a ninjha

it's good to have one on your side

THATS NINJHA PRIDE​
​
"Outerior Motives"

"A MonoKromatic View"

"ReWritten History"
"Chapter Bliss"

"Open-House Beat Em Up"

"Boss Overload Overtime"

"Bustling Lights"
​
Matsu is cool

Omnir is italian

W1k is makes pizza for a living

Suwee is gr8

Sol has money
Char is also a mod

LordDark is grandmaster hanzo senpai

Voltear is my biggest fan
I'm not as stubborn as I seem
said the knuckle to the concrete
D E L I C I O U S P A N C A K E S
i carried my world just as far as i could but the damage had taken its tole

i did everything right
i did everything i thought was right
I can't see anything over the horizon of the deep blue ocean, the black broken skies, and anything else in between.​