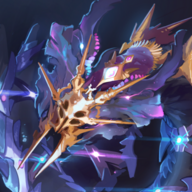 Last Activity:

Dec 14, 2018 at 7:25 PM
Joined:

Sep 6, 2018
Messages:

2,333
Likes Received:

343
Trophy Points:
Animus Viral
Terrarian, Male, from In a void beyond.
PING! I Say! Dec 14, 2018 at 12:27 PM
Animus Viral was last seen:

Dec 14, 2018 at 7:25 PM
Loading...

Loading...

About

Gender:

Male

Location:

Re-Logic Games Owned:

Interact

Signature

Bubby Aurora

Has Guessed

My Favorite Boss

Adopt A Dragon Here ----------->

Check my builds here----------->

https://forums.terraria.org/index.php?threads/anims-builds.73233/

Check out my Youtube Channel--->

https://www.youtube.com/channel/UCHMWp4VWbLp5UkKWxiNpavw A game I usually play when I'm bored. -(If Facebook, Instagram, and Twitter were all destroyed, 90% of teens would go insane. If you're one of the 10% that would be laughing at them, copy this into your signature and hope it happens.)
Official LORDE Biologist My Favorite Suggestion WInner of Page 2104 in Last Post Wins... Apparently... AKA Post #42069 Apparently. For a short time.
WINNER OF 2112 of The Last Post Wins and has the title of GREAT RUSHER.
WINNER OF 2121 of The Last Post Wins and has the title of Divine Postee.
GENERATION 26: The first time you see this, copy it into your sig on any forum and add 1 to the generation. Social experiment. I'm LATINUS LOONUS cuz of the Dynorok Loon-Maker

. Apparently.

1.47 = 1.5, 1.5 = 2, 1.47 = 1, 2 + 2 = 4, so 1 + 1 = 4 copy this into your signature and spread the word

The room is filled with a few mischievous items, what will you search?

There is case on the bed. It is empty, looks like it has been recently opened. There is nothing under the bed. The bed itself is has plain red blanket and white covers, nothing special really.

There are simply documents that are written in a different language, it doesn't seem like you can read it. You can only see the titles of the documents: Protodermis, Plague, and Shadowed. The nightstand has "Vezon" etched on it. There also schematics of vehicles.

The table has some schematics for a staff on it. The schematics appear to be a combination of many other tools which the schematics for is neatly placed into a stack. The schematics are in an unknown language. There is a vase with a lone blue flower in it. The Healer's Manual is not here. There is a music player, a toy plush of some sort of creature, and a terminal on the table. The terminal appears to be connected with something called "forums.terraria.org", nothing else worth noting.

Surprisingly there was no hidden switch in the bookcase. There is an old book named "The Book of Certavus" detailing many fighting secrets and ideas apparently, according to the paper attached to it. The language is "Agori", however it is different from the languages of the schematics and documents found in this room. The Healer's Manual is not here. There is a glowing light blue orb on display here. A note laying on a shelf reads:"You haven't truly lived until you have seen the world through the eyes of madness. Why, half the time I don't know if what I see is what's really there, or what I wish was there... or what I pray, I beg, I plead is not."

The walls and floor of the room have no secret compartments, the walls have a map of a mysterious land posted on the wall along with a note reading:
"Destiny is hard to meet, it will hunt you down somewhere along the way.
Loneliness
Eating me inside, It's burning me alive.
Don't believe it's dark to see when the sun has left you at the end of the day.
There are a thousand lonely souls that cry in a swamp of evil lies."
Wonder what would be the meaning to that.

The chest contents has a glowing cube that has an immense amount of power, however no way to use the power. There is another object, a vial of a clear, silvery, semi-transparent liquid. There is an empty case that reads "The sterling silver Krana, the creature that carries this cannot be harmed by any outside force". There are a few other relics of no concern to you.

Teridax, an alternate ralsei, wields Protosteel armor, tools and weapons that adapt to his situation. He wields a Spear of Powers also.

Loading...