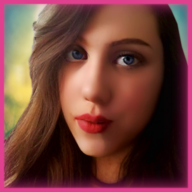 Last Activity:

Feb 10, 2019
Joined:

Jul 26, 2015
Messages:

116
Likes Received:

339
Trophy Points:
Birthday:

Dec 22, 1994

Age:

24

Home Page:

Location:

Occupation:

Technology and Art
Cyastic
Plantera, 24, from USA
Life has been insane lately, been moderating, joined a stream team, getting work... It's been a lot lol

Jan 31, 2019
Cyastic was last seen:

Feb 10, 2019
Loading...

Loading...

About

Birthday:

Dec 22, 1994 (Age: 24)

Home Page:

Location:

Occupation:

Technology and Art

Re-Logic Games Owned:

Hey everybody!


"I only have two moods: 'happy', and 'ravenously hungry'."


Thanks for checking out my profile! A little about myself: I have owned Terraria for many years (since 1.1 something) but only ever played with friends. I never really got into the game until somewhere around the Spring of 2017. I love everything about the game, but I of course love building the most. I work on many large builds, but am definitely still a newbie to it. I have many hobbies, but I love video games, art, photography, fashion, health, and technology in general the most. When it comes to games, I love all sorts, but creative/survival are definitely my favorites (closely followed by RPGs). Terraria is definitely high on my list of favorite games and I have put a lot of time into it. But most of all, I love having fun with people and trying new things! Even if I have no clue what I'm doing most of the time.


Variety is the spice of life!


If you want, you can add me on Steam. Just click the link in my home page box

.




​

Interact

Content:

Email Address:

Facebook:

Cyastic

Twitter:

OfficialCyastic

Signature

Contact Me:

Send a PM | Friend me on Steam | My Discord
Twitter | Twitch | Facebook | Blog | YouTube

Mods I Recommend:


Hey everyone!
Just thought I'd add this here to show support for my favorite mods and maybe give some other players who are interested in modding some ideas.
I do still play a lot of Vanilla, but here are the mods I am also using lately

______________________________

Mods That Don't Have Banners:

Universe of Swords Vex's Gore Galore

Vitality Mod (Search in TModLoader Mod Browser)


Tools I Use for Builds:

HEROs Mod Creative Mode Server Management and Over 25 Tools

Cheat Sheet


I support Izzabelle's Alternates! Each individual box below is a link to each of Izzabelle's Alternates.
Be sure to check em out! Izzabelle's Alternates FAQ:



Q: "What does your username mean?"

A: "Cyastic" is a word I came up with as a joining of the two words "cyan" and "optimistic". I have clinical depression as well as social anxiety, so to say

that I've often felt "blue" is a severe understatement. However, over many years, I have earned to stay on the bright side even while feeling blue, a.k.a. resulting in feeling bright blue, or cyan. Cyastic is the mental state of staying positive and optimistic even when under what feels like the crippling weight of depression.

Q: "You're a dude!?"

A: Lol, yes, I am a guy. I know, I know, I hear it all the time - "but you speak and write like a girl!"


I tend to have a very bubbly and happy personality and I can't help but care about everyone, so I guess that's definitely part of it. Plus, I just love socializing and making people feel as valued and important as they should be. Also, I tend to have very feminine taste when it comes to colors and designs...
But yes, I am, in fact, a dude.

Q: "What is your favorite game?"

A: Obviously, I'm going to lead with Terraria, but I'm also a huge fan of The Elder Scrolls, Fallout, Starbound, Stardew Valley, Animal Crossing, Monster Hunter, and just about anything that's a racing game. It's hard for me to choose, sense I love all genres, and I love

a lot

more game series than listed here. Pretty much if it's a MOBA, Voxel, RPG, MMORPG, Racing, Simulation, or FPS game, I'm on board with it.

Q: "What is your favorite thing about Terraria?"

A: Character creation. I'm always making new characters and bases for them based on themes and/or fighting styles and then taking them against bosses and farming up as much loot as I can horde.

Q: "What is your favorite boss in Terraria?"

A: Plantera. It's everything I love in a boss fight - unique, colorful, scary, fun, challenging, and charming in it's own way. Lunatic Cultist is my second fav.

Q: "Do you have a build page?"

A: No, mostly because inspiration strikes me hard, but infrequently. So I tend to just upload pics of my builds to my profile.

Q: "Do you stream or make videos?"

A: Not yet, but I plan to. I already have the channels reserved under the same username I have here.

Thanks for checking out my info! If you ever need anything, have questions, or just want to chat, please don't hesitate to reach out to me! Top of spoiler


Loading...