For issues you find with the Console 1.3 release, please follow

this link

and give as much detail as possible. This is the speediest way to get info to Pipeworks and get a hotfix in the works.

A FAQ with notes and workarounds can be found

HERE

. Please check this first to see if this helps your issue.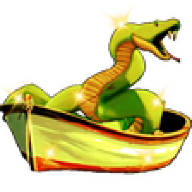 Last Activity:

Mar 13, 2018
Joined:

Jan 7, 2018
Messages:

1,054
Likes Received:

333
Trophy Points:
Gender:

Male

Birthday:

Dec 19, 1995

Age:

22

Location:

Occupation:

Savin' Yall
Obese Black Man
Eater of Worlds, Male, 22, from Da Hood
Hey, I'm Gonna Be Gone Until Like April Okay Bye. Mar 13, 2018
Obese Black Man was last seen:

Mar 13, 2018
Loading...

Loading...

About

Gender:

Male

Birthday:

Dec 19, 1995 (Age: 22)

Location:

Occupation:

Savin' Yall

Re-Logic Games Owned:

Terraria: PS3/Vita
Terraria: Playstation 4

Hello, I Am Finn Bushidizyn, But You May Know Me By SUN_GOD(Insertnumberhere), And I Play Terraria, (DUH ) But Not Just Terraria.
Saw This On Tunnel Kings Profile, Had To Have It

Interact

Signature

Finn Rule 34: If I Posted It, It's A

post. No Exceptions.

Finn Rule 63: If It Exists, I

posted It. No Exceptions

CHECK THIS GUY OUT:

https://vitor-aizen.deviantart.com

Name: Finn Bushidizyn

Age: 18

Birthtown: Rizalia, Avalar, A Few Dozen Million Light Years From Earth.

I Am A Teraphile, Which Means I Am Attracted To Monster Girls, Particularly Lamias And Slimes.

And The Steampunker And Stylist Are My Favorite Terraria NPC's.

I'm Also Quite Into Final Fantasy And Kingdom Hearts.

I Also Got A Small Loan Of A Million Memes.

Quantum Physics Dictate That There Is A 110% Chance I'm Listening To "Crying Out" By Shinedown.

I'm A Very Strange Person, So Don't Feel Bad If You Don't Understand Me, No One Understands Me, Not Even Me Sometimes.

That's All There Is That I'm Telling Ya'

Sun_God13, Active
DR4G0N_F1NN, Inactive
Death_Shark88, Inactive
The_Grumpy_Cat55, Inactive
W1Z4RD_M0NK3Y, Inactive
Sun_God14, Inactive
Terrafinn, Inactive

Gamefaqs: FinnBushidizyn

KYM: FinnBushidizyn

DeviantArt: FinnBushidizyn

Sometimes The Light At The End Of The Tunnel, Really Is A Train.
One Light In The Darkness Is Hard To Fade, But Two Shining Together Shine Forever.

If You Got Problems, I Got Two Words For Ya Kid: More Monster Girls.
You Will Never Do Something Unless You Do It.
Why Do Tomorrow What You Can Put Off For Today?

Persona 1: Finn Bushidizyn

Age: 18.

Personality: Cynical And Hateful.

About: An Unusual Person, Very Hateful Of His Surroundings, But Not Completely Without Heart. He Is Notable For His Ability To Use The "Manaforce", A Mysterious Substance Usually Locked Away From Humans, Giving Him Abilities Beyond Any Human Alive. He Speaks With A Voice Deeper Then He Really Has, Usually To Intimidate Others.

Solar Nexus: Finn Can Summon Weapons Apparently Made Of Solar Energy Itself, A Spear In His Right Hand, And A Flail From His Left. He Can Also Summon A Shield To Protect Himself From Harm That Either Orbits Him Or Sits On His Left Arm. Glowing Orange Armor Is Another Ability He Has, Armor That Is Tougher Then Anything Known To Mankind.
Teleportation: Finn Can Utilize The Manaforce To Seemingly Disappear From Existence, Reappearing A Short Distance Away. This Ability Can Be Used To Get Others Out Of Harms Way, But Uses More Effort If They Haven't Unlocked The Manaforce Within Them.
Invisibilty: Finn Can Utilize The Manaforce To Become Invisible. Like Teleportation, This Can Be Extended To Others, But Similar Limitations Also Apply Unless They Have Unlocked The Manforce Within Them.
Sixth Sense: Finn Can Passively Sense Beings From Other Dimensions, Due To The Elevated Manaforce Within Him. This Also Extends To Beings That Use Magical Invisibilty, Like His Own.
Hyper Regeneration: Finn Can Heal From Wounds Near Immediately, So Quickly, He Appears To Have Never Been Harmed.

Persona 2: Emma Halliwell

Age: 26.

Personality: Intelligent And Kind.

About: Emma Is A Kind-Hearted Young Woman, And Incredibly Perceptive. She Has A Talent For Impartiality, Able To Make Quick Decisions. She Has Strong Maternal Instincts, And Cares Deeply For Others.

Nebula Nexus: Emma Can Summon Weapons Made From Mystical Energy, Like Gloves On Her Right And Left Hand That Quickly Fires Bolts Of Powerful Energy, Able To Summon A Small Purple Sphere That Fires Homing Masses Of Energy.
Perceptive Abilities: Emma Can Gather Information About A Situation At Astonishing Speeds, And Make Split Second Decisions.

Persona 3: Lily Rose

Age: 12.

Personality: Cheerful And Uplifting.

About: Lily Is An Incredibly Happy Little Girl, Who Never Seems To Stop Smiling, Much To Finn's Disturbance. She Radiates Kindness That Can Even Melt Finn's Frozen Heart. She Appears To Have Powers That Rival Most Humans, And Even Celestians, Something Finn Quickly Picked Up On.

Stardust Nexus: Lily Can Summon Beings That Fight For Her, But Won't Shy Away From A Fight. One Of The Beings Is A Massive Dragon Made Of Incredibly Powerful Energy, A Being She Has Come To Love Greatly. Another Being Is A Small Spherical Being That Can Split Into More Of Itself, If Need Be. The Last Being She Commands Is A Guardian That Follows Close Behind Her, But Scarcely Makes Itself Visible, Unless Lily Is Threatened.
Heartmaker: Lily Can Rebuild Damaged Hearts, And Completely Remake Destroyed Hearts, Essentially Reviving Them From Death, Natural Or Supernatural. Finn Is The Only Other That Knows Of This Ability.

Persona 4: Aaron Fomalhaut

Age: 21.

Personality: Serious And Well-Grounded.

About: Aaron Is A Very Serious Person Who Takes His Responsibilities As If His Life Depends On It... Which Is Usually The Case. He Appears To Hold Resentment Towards The Others, Specifically Finn. But Why?

Vortex Nexus: Aaron Can Summon Weapons Made Of Swirling Energies Of Great Power. One Example Is A Bow Which Rapid Fires A Group Of 4 Arrows, Accompanied By Energy Beams. He Always Carries A Gun That Can Fire A Hail Of Bullets And Rockets.

Loading...