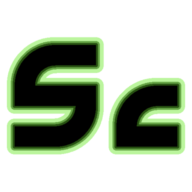 Last Activity:

Feb 22, 2017 at 8:59 PM
Joined:

Nov 27, 2014
Messages:

1,412
Likes Received:

2,039
Trophy Points:
Gender:

Male

Location:

Occupation:

Magician - not a wizard, nor pterodactyl.
Scironex
The Destroyer, Male, from Plane of Light
TFW you forget how to PM someone. Jun 22, 2016
Scironex was last seen:

Feb 22, 2017 at 8:59 PM
Loading...

Loading...

About

Gender:

Male

Location:

Occupation:

Magician - not a wizard, nor pterodactyl.

Re-Logic Games Owned:

Terraria: PC
Pixel Piracy

Interact

Signature

Shee - RON - ecks | Nintendo FC is 5129 - 1126 - 1218 | SzGamer227 Rises! | Ask me anything!

Mein drawings

|

Mein sprites

If you like a post, remember to comment.

- I support -



Pre-hardmode Power Tools The Hunt

- I made -

Mosquito Staff
Endgame Pickaxes and Lihzahrd Bricks Optic Wrench Bound Weapons Shroomite Ammo Perfect Boss Battles & Trophies Bleeding is Garbage Confetti Spray Alliterative Pet Perching Make Cloud Blocks Really Float Imbued Scabbard Gating the Terra Blade with the Lihzarhd Altar Revolver Staff Attracting Rare Enemies w/ Midas Water Candle Mechanisms Relics - Summoner's Earlygame Weapons Turning the Keybrand into Limit Commands! Ranger Life Steal - My Way Bringing back crafting in the lategame! Take Flight! Abilities for Endgame Wings! Let's Tackle Shroomite! Hey, it's my old Grind Boots!

An analytical fellow
He's quite mellow
Wisdom unexpected
Of good stuff he was selected
Entertaining streamer
Far dreamer
One I look up to
He's among that few
Artistic talent
A spirit gallant
This is Scironex

By @TheQuietBisharp

By @Ajidot

By @BitPieStudios

The Planes

The Planes are a group of worlds parallel to each other (in the metaphysical sense) which have means of travel in between them, in addition to a "higher" plane, known as the The Planes Beyond. (In normal terms, these are the worlds on my PC.) The characters in The Planes are all aware of each other, and frequently communicate and work together, but are confined, for the most part, to their respective worlds.

| | Column 1 | Column 2 | Column 3 | Column 4 | Column 5 | Column 6 | Column 7 | Column 8 | Column 9 | Column 10 |
| --- | --- | --- | --- | --- | --- | --- | --- | --- | --- | --- |
| 0 | Character | Image | Armor | Equipment | Vanity | Summon | Pet | Info | Battle Style | Plane |
| 1 | | ​ | Spectre Mask Set ​ | Yàobān - Mythical Inferno Fork, Ouragan - Mythical Razorblade Typhoon ​ | Green Flame and Black Rune Hat, Green Flame and Black Rune Robe, Black Mana Cuffs, Green Flame and Black Fishron Wings​ | Fulcrum the Raven​ | Minuite the Black Cat​ | Son of Mondulf and Tàiyáng Magicien. He runs a small magician's show which combines sleight-of-hand illusions with manipulations of etheric forces. He seems dissatisfied, like he's carrying more than he should be...​ | Graceful, yet strained. Focuses on strong stances and elegant strikes. Never loses balance, but can be outpaced easily. Supplements movements with modified magic strikes. ​ | Plane of Light |
| 2 | | X​ | Chlorophyte set, headpiece varies based on situation​ | Τάρταρος(Tartaros) - Deadly True Night's Edge, Οὐρανός(Ouranus) - Murderous True Excalibur ​ | Emerald Robe, Jungle Rose, Butterfly Wings ​ | Jorkyn the Pygmy​ | Viridi the Seedling​ | ..̕ ̢- ̴.͟.. -͝.͞ -̷-- - ̕-.-̡- ͜--- ҉.͠.- .̀-.͏ .͟.-̛.̸ .̀- ̡..- .-.̴.͜ -̨​ | Swift and unrelenting. Focuses on fast, powerful strikes. Difficult to escape an attack, but very open to punishment if avoided. Combines the strength of both of her blades for powerful combo attacks.​ | The Planes Beyond |
| 3 | | X​ | Spooky Set​ | Chuchu - Hurtful Bubble Gun, Iraira - Ruthless Flailron​ | Platinum Crown, Sky Blue Bee Breastplate, Eskimo Pants, Sky Blue Charm of Myths, Sky Blue Lightning Boots​ | Tidus the Sharknado​ | Kaze the Zephyr Fish​ | She's a young woman with a powerful hatred of the Corruption, Crimson, and Hallow. Raised by the Dryads of the Jungle, and betrayed by a cruel young man, her only love is the pure green of untainted earth.​ | Rapid, overpowering blitzes. Focuses on pressuring the opponent with her summons, and punishing small missteps with bubbles. Hits hard and fast, but patient dodges and careful defense will reveal seams to rip her strategy open. Maintains a small stance to avoid hits.​ | Plane of Water |
| 4 | | X​ | Beetle Scale Set​ | Zed Saber - Legendary Terra Blade, Chain Hook - Emerald Hook​ | Red and Black Crimson Helmet, Red Beetle Scale Mail, Red and Silver Crimson Greaves, Red and Silver Fire Gauntlet, Lime Green Frozen Wings, Red and Black Frostspark Boots ​ | Jackson the Cyber Pirate​ | Taka the Parrot ​ | Cero was found, dying and comatose, by Ceil shortly after she arrived in Terraria. His survival is a result of her swift action. In order to repay his debt to her, he's willing to defend her at the cost of his life.​ | Powerful and fierce. Focuses on hitting hard and relentlessly. Difficult to avoid, but a single disruption will cause his entire assault to crumble. Swiftly alters his trajectory to confound opponents. ​ | Plane of Wind |
| 5 | | X​ | Shroomite Mask set​ | Créer - Unreal Tactical Shotgun, Prier - Ruthless Venus Magnum​ | Silver Goggles, Pink Rain Coat, Pink and Silver Frostspark Boots, Charm of Myths​ | DCN - 001 & DCN 002 the Twins​ | Passy the Dinosaur ​ | Ceil was a scientist that fled her country in order to escape the tyrant of a country plague by extreme food shortages. Before she generated her own world, she landed in the Plane of Wind, where she found a heavily injured Zero. She was originally very weak and fearful, but the wilds of Terraria have toughened her up. Despite this, she is still a very kind and caring woman.​ | Rapid disruption. Focuses on striking repeatedly until she forces the opponent into a misstep, at which point she punishes hard and fast. Very flighty and difficult to hit, but fairly predictable in her moves. She tends to strike while moving, making her a difficult target.​ | Plane of Sky |

Roy's my boy.

Don't be coy.

I'll whoop Roy with Ness, boi!!!

I still need to work on my Roy, but Roy's clicking the same way Shulk did, and Shulk is a fighter I really enjoy.

I love having Lucas back, Roy's a bit awkward and I miss the satisfaction of tipping with Marth, and I plan I memorizing Ryu's combos.

Roy has a reverse tipper, you know. You forgot to use a word that rhymes with "boy." Is this poem something you're trying to destroy?

The reverse tipper doesn't have the satisfaction of the split-second screen freeze then launch. Maybe his sword isn't made of the same alloy.

I'm not buyin' Roy. Just not my ploy.

Bisharp, Roy's got just as many freeze frames as Marth - Your placebic observations are the only reason he's a fighter you can't enjoy.

The satisfaction just ain't there. Marth's more elegant, smooth, sharp, and clean. Roy's just too fiery, to rash, too young. He's like milk, but soy.

Clearly you're sterotyping based on his looks. Naive, pompous, "Everybody, look at me!" - That's Marth. Intelligent, tactical, "I will not lose, for those I must protect," says Roy.

- A poem, by

people on my profile

.

Loading...