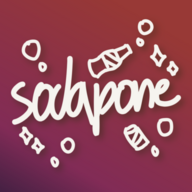 Last Activity:

Oct 21, 2017 at 9:46 AM
Joined:

Sep 28, 2014
Messages:

948
Likes Received:

5,112
Trophy Points:
Gender:

Male

Birthday:

Nov 15, 1999

Age:

17

Location:

Occupation:

Level 200 Master Perfectionist
Sodapone
Retinazer, Male, 17, from Vancouver, Canada
i am going to play this vn myself as soon as i stop being a chicken Oct 21, 2017 at 1:58 AM
Sodapone was last seen:

Oct 21, 2017 at 9:46 AM
Loading...

Loading...

About

Gender:

Male

Birthday:

Nov 15, 1999 (Age: 17)

Location:

Occupation:

Level 200 Master Perfectionist

Re-Logic Games Owned:

Terraria: PC
Terraria: Mobile
Terraria: Playstation 4

Sodapone here! I'm a Canadian-American born in Japan, and currently living in Vancouver BC (that's a lot of places). I mainly identify as being Canadian (zed, loonies, toonies, and double-doubles, eh?) since I've lived in Vancouver for almost all my life.

I do a multitude of things apart from gaming, such as...

Pixel art (well, haven't in a year now)...

Terraria builds...

Writing...

Tonic's room was a lot of things: Otaku den, gaming room, a gateway to her internet empire, but one thing was for certain: It was messy. Wires were strewn all across the room, connecting anything to everything, be it console to TV, PC to drawing tablet - someone could make a fortune off of a way to get rid of the wire in between for chargers, you know? Boxes and packaging were stacked on shelves, dressers, and on top of each other, often precariously. A dusty display case showed off a multitude of plastic figures of different shapes and sizes; Tonic even made figures of herself and the sisters. When asked by Sodapop where she found the time to make such figures of high detail, she shrugged and said "Who cares, anyway?"

Out of all the fixtures in her room, the most important to her was her computer. Tonic always felt like she could really be herself on the internet - fleshy beings were kinda intimidating to talk to, but text on a screen was comfortable for her, as it was nigh soulless; only connotation to work off of. She had an audience too - a few people liked the drawings she made and made friends with her. It was her own little thing; she never talked about it with her sisters.

And, uh...other stuff.

Oh, and last, but definitely not least...a table of my Terraria OCs. All character art courtesy of

Milt69466

!

| | | | | | | |
| --- | --- | --- | --- | --- | --- | --- |
| Picture | Name | Age | Class | Bio | In-game | Ref |
| | Sodapop Carbonata | 19 | Melee Tank | My flagship character, Sodapop is fiercely protective of her friends and allies in battle to the point of being headlong, but is more relaxed in casual situations, often joking around. Represents my melee class in-game. | | |
| | Tonic Carbonata | 14 | Yoyo Master | A curt, lazy otaku who spends most of her time in her room, isolated from the world. While she seems not to care in the slightest at times, in truth, she is always silently judging. | N/A | See Sodapop |
| | Club Soda Carbonata | 24 | Valkyrie | The buxom, motherly, and courteous eldest sister of the Carbonata family. She's perfect...perhaps too perfect. Could she be hiding something?... | N/A | See Sodapop |
| N/A | Celeste Hoshinu | 22 | Ranger | The princess of Hoshinu, Celeste is rather snarky, with some unusual quirks thrown in here and there. She also happens to be a very intelligent inventor, having designed and built a fully-sentient android by the name of Electrolyte. | | N/A |
| N/A | CS37 Electrolyte | N/A | Other | A multipurpose android built by Celeste. While she's very quiet and submissive when serving Celeste, she is much more outgoing when off-duty. | | |
| N/A | Ramune Shian | 20 | Mage | In spite of her magical prowess, Ramune is quite daft and never seems to be quite there, either focused on something entirely different or interpreting the situation at hand in utterly bizarre ways. While she has an odd obsession with the Moon Lord, she is not a cultist, thinking of them as "weird"--ironically. | | |
| N/A | Murasaki Gesobudou | 23 | Octogirl | A strange girl with octopus tentacles for hair, Murasaki washed up on the ocean shore one day and has since more-or-less gotten along with the rest of the gang. Loves to fight and is a bit of a tease. | | |
| N/A | Watson | 24 | Traveller | A philandering Solarborn traveler, Watson is armed with a silver tongue and enjoys trying to understand how others think and behave. It's mostly benign however, as he possesses very strong morals. Carries a sentient hammer by the name of Phae, whose behaviour is akin to Chlor. | N/A | N/A |
| N/A | Hydrate | ??? | Berserker | A Planet Goddess, responsible for creating and destroying the Earth. Her pendant is the key to this power; its near-limitless energy allows Hydrate to create or destroy anything, but she prefers to be a bystander save for the creation and destruction of the planet. Ancient runes that have now become common knowledge describe her, but most people don't actually believe she is a real goddess, as nowadays most do not believe the runes. Centuries ago however, she did become involved romantically with one of the ancestors of the Carbonata family, and this exchange resulted in the creation of the armour crystals that are passed down as family heirlooms. Present-day, Tonic is Hydrate's only friend, and she occasionally pays her a visit in her hut in the forest. Tonic is aware, however, that Hydrate is truly a goddess, something that she keeps hidden from even Hydrate herself. | | N/A |

Non-Terraria OCs too!

like, three of them

Class: Galactic Knight

Division: Interceptors

Poor Matcha. The last thing she wanted on Planet Earth before the warring alien races destroyed it was a cup of tea and she was harassing a voice-activated vending machine for it. Now she can't even remember that she wanted a cup of tea, and instead she was swept up with BLADE - thank god she inexplicably was a good marksman. She overall keeps a cool, albeit joking personality in conversation, but goes full ham in battle.

Cerise

Boon: Lucky

Bane: Excitable

A headstrong, ruthlessly loyal member of royalty, Cerise seems to have luck on her side with everything...but knowing when it's male or female bathing time in the hot springs.

Nemura

Boon: Deft

Bane: Dull

Despite bearing an odd resemblance to a mage from another world, Nemura ironically lacks in magical adeptness. Despite this, he tries his best to make sure everyone gets along, even enduring being called a traitor by both Hoshido and Nohr long enough for the two to come to agreeable terms thanks to him.

Interact

Content:

Twitter:

TheRealSodapone

Signature

It's something.

My Builds

Steam name/Origin name/PSN/XBL/NNID: Sodapone
Twitter handle/Twitch channel: TheRealSodapone
BattleTag: Sodapone#1964
DiscordTag: Sodapone#5630
3DS Friend Code: 3093-7076-2207
Switch Friend Code: SW-5831-8028-5705

By

Milt69466

Setsunapop. Milt knows I love Setsuna for her ditziness...

This was for Valentine's Day: Sodana, the ship of Sodapop x Helena.

For my 17th birthday, Milt decided to combine my being a Rabbit on the Chinese zodiac with an inside joke from my school. All hail the burrito!

Club Soda as my Aeroflak Tank in Robocraft, Taikuuki Spade.

Due to Electrolyte's servitude of Celeste and calling her "Mistress Celeste", maids happened.

Tako Mura. The Japanese reads, "Fear me!"

The first sketch of Mura, de geso~

Chibi Mura. Why is the fanservice one getting all the chibi art again?...

By

ppowersteef

By

Corenality

Tonic looks oddly tsundere here. Still cute!

Those are some big ti--I mean, tentacles. Tentacles. Yup.

By

DGFVR

A drawing of Electrolyte before her redesign. Well wait, her original design was never really drawn in full except for this...

By

EpicCriddle

Tonic reprenting the Vortexborn and Watson representing the Solarborn. Milt's characters Nixa and Yun are also in this neat silhouettes piece!

Since Milt's Bunnypop was based off me being a Rabbit on the Chinese zodiac, Criddle decided to make this drawing of Sodapop to correlate with me being a Scorpio.

A breathtaking silhouetted drawing of Tonic with the four Pillar-based planets behind her.

You probably don't know who any of these characters are. That's because no one ever draws them. But Criddle did!

"The only certainty in life is death, nya~" ~Hydrate

Best animals.

Amidst others is every last one of my characters in smol form.

BloodstainedAngel

did the one on the left, by the way. =w=

By

BloodstainedAngel

SHE'S SO PRETTY I'M GONNA DIE AAAAAAAAAGH

By

Ajidot

Contemplation.

By

Dragonith

Loading...