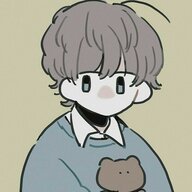 Last Activity:

Feb 17, 2019 at 2:26 AM
Joined:

Oct 31, 2015
Messages:

605
Likes Received:

516
Trophy Points:
Birthday:

February 27

Location:

Occupation:

Admiral of the 27th Royal Navy Regiment
Staffordshire's Finest
The Destroyer, from Newcastle, England
"Is it me or am I slowly turning into Russian or possibly Austro-Hungarian?" Staffordshire's Finest Questions 2/17/19 Feb 17, 2019 at 2:11 AM
Staffordshire's Finest was last seen:

Feb 17, 2019 at 2:26 AM
Loading...

Loading...

About

Birthday:

February 27

Location:

Occupation:

Admiral of the 27th Royal Navy Regiment

Re-Logic Games Owned:

Terraria: PC
Terraria: PS3/Vita
Terraria: Mobile

Interact

Signature

The one who drinks tea. The one who trades Indonesian spices. The one who's a low-experienced British patriot. That's right, Staffordshire's Finest Postman arrives on shore!

"Learning Russian/German is useful here in Britain. You can shout profanities at drunk drivers without them knowing you did"

- Me

If I punch myself in the face and it hurts, am i weak or strong?"

@Aqre

"Hello there"

@Ultimate snowman 46

"Ok/Oi"

@Huzbubber Tim

"Tea Time all time every time"

@Aedan the Borf

"Followers are not common, but please do enjoy this one."

@ThunderPheonix

"Do I look like a joke to you?"

@Hans Muller

"When life gives you lemons, squeeze them into your eyes"

@Gabrielismo

"I'm eating a T A C O"

@Aedan the Borf

"I have encountered too many of your kind in super amazing wagon adventure."

@TerraMcCloud

"Because i don't do good things. =W="

@Dg-vr

"Looking back to this conversation, I can only say WUT."

@Robot Scout

"Weird necro, but okay"

@Eli10293

"Why is Borfism only the dominant religion in two cities?

@IndigoGollum

"...the heck is that? That doesn't look right."

@AlphaEspeon

"

i see

"

@Dan M

"except if you roleplay as a cube you won't be able to think outside the box anymore."

@Under cover cabbage

"Wow I really missed alot."

@Mandrake167

"the animated avatar army shall forever hold the last post!"

@Orifan1

"I love buffalos! I give thanks to that game!"

@Mr. buffalo

"L O [bleep]ING L"

@Bubby Aurora

"Civilization VI is a great game, until Borf came in."

@Staffordshire's Finest

"Heels on the ground, comrade found. Heels in the sky, Western spy."

@GopnikGaming

"THEEEEYYYYYY'RRRRRREEEEEEEK!"

@Animus Viral

"Time to pacify some fools..."

@Dan M

"That, and their tendency to make outright weird military projects that most people would suspect were thought up while on drugs (Let's say that it's telling that trying to make a heavy bomber capable of dive-bombing was among the tamer ones)."

@TMB50

"At least it kind of looks good, but the UI for actually replying to something? Five thousand years gulag for the man responsible"

@Orifan1

"Oh look, you're a disk jockey now"

@MiltVala

"I love pigs. If they die, and they don't go to heaven, I want to go where they went."

@Staffordshire's Finest

"If so then

doi.

Lolololololololol"

@Bubby Aurora

"I just found out about

Saturday Morning Breakfast Cereal

."

@IndigoGollum

"Hey can I have a quote in your inspirational quotes part in your signature?

and if you do i somehow know its gonna be all of this post

"

@Sockmonkey367

(If Fortnite was destroyed, 90% of teens would go insane. If you're one of the 10% who would be jumping for joy, copy this into your signature and hope it happens.)

(If global capitalism was abolished, 90% of elites would freak out. If you're one of the 10% who danced for victory, copy this into your signature and hope it happens.)

(If you think the 25th of January should become 2nd Christmas because you're still in the festive spirit, copy this into your signature and hope it happens)

(If the French Empire loses it's colonies, 90% of Napoleon's men would rage quit. If you're one of the 10% Englishmen who screamed "New land for us!", copy this into your signature and hope it happens.)

Luno - He's known as the 'Lunar Prince'. He wields the Cascade yoyo after he realised he stumbled across the island of Ovana losing and accidentaly broke his powerful gear; He has the Moon-stone; broken, the true Night's Edge? lost, and his shroomite armour? forgotten to bring from his homeland. Can Luno survive the poisonous island of Ovana?

Admiral Gabriel - A Filipino who's surprisingly born in Yorkshire, England. An intelligent, talented tactician and the leader of the 27th Royal Navy Regiment of the British Empire. He is grumpy, idealistic, & autistic, meaning he is emotionally distressed at all times. He wields the Clockwork Assault Rifle, a Flintlock Pistol, and a rapier he got during his visit in Hungary. As an admiral with diplomatic skills, he can call huge ships from different European powers to help him out in battle. But the real question is, can he survive the endless battle of pain and anger?

Hans Müller - A German paratrooper from WW2 that is forced to go to battle by a notorious leader. He is serious, but with a hint of humour. He also is clumsy and stubborn. After he masters becoming a paratrooper, he leaves the nation to find true peace, until he found a place where war never ends; a war worst than WW2 itself. He uses the Mauser 98 sniper rifle and a Luger pistol. Can he finally have a dream of peace while escaping the battle?

Stella - A summonsress who's bloodline connects to the Mushroom biome. She is a 'lawful neutral' kind of character and she's calm and diligent. She wields the Ballista Staff and a Lightning Aura Staff. If her minions are weak for combat, she uses the Shadowbeam Staff for back-up.

I'm half Chinese & half Spanish, born in the Philippines?
I'm a Christian.
I'm not British by blood and identity, but i'm living here (England) anyway.
I'm autistic by emotional distress, learning disorder, and sensitive to high sounds. And please don't make fun of me.
I'm a total introvert, and I have friends, and I wish I didn't have them in the first place. Strangely, I like socialising through social media.
If I can, I could join a royal Scottish band regiment playing as a bagpiper.
I eat cereal without milk because it's weird for me.

Hello my jellos! I'm the Staffordshire's (That's also where I am right now) Finest postman who posts basically any random topic just for the gags

And both of my Discord and Steam account is weak so don't even ask twice.

R

U

L

E

B

R

I

T

A

N

N

I

A

!

​

​

Loading...