Encountering issues with the Localization/Translations with 1.3.5? Please report them via the section linked below so that we can account for all of them and have them addressed. Thanks!

Localization Bugs & Issues Section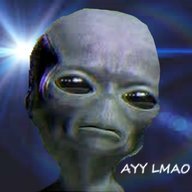 Last Activity:

Apr 16, 2017
Joined:

Sep 28, 2014
Messages:

3,239
Likes Received:

5,361
Trophy Points:
Gender:

Male

Birthday:

Sep 23, 1999

Age:

17

Occupation:

stealing shiny objects from people
Loading...

About

Gender:

Male

Birthday:

Sep 23, 1999 (Age: 17)

Occupation:

stealing shiny objects from people

Re-Logic Games Owned:

Terraria: PC
Terraria: Mobile

I'm Storm, your local parrot enthusiast. I see you've clicked on my info tab. Congrats, you've reached a page full of pointless info.

-Favorite Colors: blue and green

-Favorite Animal: Parrot, obviously

-Favorite TV Shows: Big Bang Theory, Mythbusters

-Favorite Food: anything Italian

-I'm not Italian at all, ironically

-Favorite Video Game: Pokemon

-Favorite Pokemon: Serperior, Talonflame, Empoleon

-I figured out why Ash has been 10 for 20 years- there's a non-absurd explanation

-Despite what most people say Ash-Greninja is cool

-I like playing game music on the piano, especially the battle Vs Red

-#TeamRowlet #TeamSun

#TeamSkull

-Did I mention I really like Pokemon

-I'm just now realizing how absurdly random these facts are but I don't care

-I want to be a physicist when I grow up

-But if bioengineering allows us to create Pokemon in real life by then I'm gonna be

the very best like no one ever was

a Biologist

-I dream of working at some huge observatory

-I kind of have an obssession with massive telescopes

-If I ever get drafted into the army I'll beg them to put me in R&D instead of combat

-Why are you still reading this my life is boring

-I'm gonna stop writing random crap on my info page

-Kthxbai

Name: Storm.
Species: Green-Cheeked Conure. (If you don't know what that is, look it up.)
Fight Style: Melee in most forms, Mage in Thunder Form
Long story short, this guy once accidentally tampered with a science experiment involving the real-life re-creation of Sonic the Hedgehog... And now he can fly through the air at mach speed. Along with that, his scientist friends gave him some micro power-armor that uses wind drag for energy, and under certain circumstances allows Storm to change forms in battle.

NORMAL FORM: This is Storm's ordinary form, though it's still pretty powerful. In this form, Storm can accelerate to almost 200 MPH in about half a second, and still retain the ability to turn on a dime. He can charge opponents at high speed doing high amounts of damage, while suffering very little recoil. He has almost pinpoint accuracy, though his accuracy isn't quite as good if he's going at extremely high speeds. Accelerating past 200 MPH takes much longer due to air friction, but he can reach mach speed in about 10 seconds. Storm's normal weaknesses include all types of magic, including fire and ice... but that's only if the spellcaster can actually land a hit on him. His big weakness is Lightning, which he can't dodge. His durability is very low, and a couple hits will knock him cold.

SONIC FORM: If Storm manages to accelerate past 700 MPH in a straight line, he'll cause a Sonic Boom. The shockwave energizes his power armor, allowing him to enter Sonic Form. In this form, his agility and accuracy are greatly decreased, but his raw speed and power skyrocket. Storm can reach speeds of about Mach 3, rivaling military fighter jets, and each wing flap releases powerful pressure waves capable of tipping cars. His ultimate attack in this form is the Aero-Drill, where he rapidly spins around causing the air around him to compress into a nearly-solid drill shape. This drill attack can punch through steel without Storm himself actually having to touch anything... but it's highly inaccurate, as he can't exactly see where he's going very well. Storm's Sonic Form is basically immune to projectiles and most magic, but electricity/lightning is still his crippling weakness.

TIMEWARP FORM: Occasionally, a portal will briefly open up on Earth that leads to the Power Dimension, and this can cause the rare, mysterious Power Crytals to end up in our environment. Consuming a Power Crystal will unleash the full power of any living creature many times over; for Storm, that means Timewarp Form. At the moment Storm consumes a crystal, time almost comes to a halt from his perspective. For every nanosecond that passes, Storm sees it as a full second, meaning that he has been sped up to a billion times his normal speed. From his own perspective he's in normal form, meaning that even with this insane perception boost, he can still go near the speed of sound from his own point of view (but he can't change forms at all). He can do whatever he likes as long as timewarp form is active, like destroying things, hitting his enemies into oblivion, and whatever else you'd be able to do if you sped up a billion times. Timewarp form is short-lived, however: it runs out after 2 minutes from Storm's point of view, or 120 nanoseconds in realtime, meaning that to a bystander, everything Storm did in that short time seems to happen simultaneously- after the ability has already run out.

I doubt anyone read all that, but I felt the need to document my extremely-complicated OC somewhere, so I thought why not.

Name: Ben
Species: Human
Fight Style: Melee, but uses magic on himself for buffs
Element: Time/Water
Main Weapon: Aqua Shank
Weakness: Electricity

Named after the giant clock in London, Ben is a quick, lightweight fighter who can briefly slow time for himself, allowing him to both move and perceive things very fast. This ability can allow him to move multiple times per turn in a turn-based battle.

Abilities---
Time Snap- every turn there is a 25% chance that Ben will be allowed to attack twice. This ability also increases his evasion rate.
Aqua Heal- being exposed to water increases Ben's regen rate, and he takes twice the healing from water-element healing magic.

Attacks---
Backstab- deals very high damage. 70% accuracy. If this attack misses, the target is dealt 30% of the damage they would've received rather than completely evading it. The Aqua Shank will also remove any buffs on the enemy if the hit is completely successful.
Spell: Time Halt- a single target enemy will skip its next turn. (Useful in team battles.) Costs a low amount of mana, deals no damage.
Spell: Mega Time Warp- allows Ben to attack 3 times on the turn used (and using this spell doesn't count as one of the 3). If Time Snap happens to trigger, it stacks allowing for 4 attacks. Very high mana cost.

Name: Toby Wilde. Introduces himself as "Tobinator9000", but nobody actually calls him that.

Species: Human.

Fight Style: shoot or blow up anything that moves. Master of the 360NOSCOPE.

Weapons of Choice: Laser-Guided Rocket Launcher, Supersonic Machine Gun

Abilities: Always wears an assault vest that has the power to hold anything in its several pockets. Each pocket on the vest is a door to a Pocket Dimension, so literally anything can be contained here. A similar pocket dimension constanly refills Toby's weapons, meaning he literally NEVER runs out of ammo or has to reload. Toby wears an ion jetpack that never runs out of fuel, but it will overheat after a short time, meaning he has to land after a few minutes and wait another few minutes to cool down.

Toby is the most MLG person you will ever meet. Or... so he likes to think. In an effort to maintain his status as the ultimate MLG PRO of the world, he constantly destroys things. Which just gets annoying after a while. He lives on Doritos and Mtn. Dew, and nobody is sure if it's the sugar/caffeine from the soda or actual ADHD that makes him so uncontrollably hyper. Toby's pretty smart, though- his assault vest is also bulletproof (he designed it himself) and he never seems to run out of places to hide and set up a stealthy ambush. Like most life forms, he can also tap into the power of the Power Crystals (details in Storm's bio) to unleash his most powerful form. All those Doritos and bottles of Mtn Dew have altered his DNA potential, allowing... this to happen:

SUPER MLG OVERDRIVE

All of Toby's power in this form comes from one thing: 420BLAZEIT. The more he BLAZESIT, the stronger he becomes. With his MLG glasses and IGN hat, and all of his stats up to OVER 9000, Toby fuses his Machine Gun with his Rocket Launcher to create the MEGALAZOR: a big-

handheld laser cannon that never overheats and can blast through pretty much anything. Toby be firin' his lazor.

On top of that, the OVERDRIVE also unlocks Toby's most powerful flying machine ever: a giant titanuim Dorito powered by twin Mtn. Dew bottle thrusters. By "surfing" on it, he can reach speeds of almost 500 MPH. No cooldown required, and infinite flight time. Until the ability runs out, that is. When his 420BLAZEIT runs out, or once he's confirmed all nearby Illuminati members, he's forced back to his normal form.

Just a tip: if you ever meet Toby, Don't say anything bad about his guns. It may be the last thing you do.

The ancient legends speak of a being never before viewed in its entirety, a being whose presence is always accompanied by a blinding fog, and whose most powerful attack can destroy entire planets... Some who have witnessed it saw it pass in front of the Sun, and they could see its silhouette through the fog; it appears to be shaped like a great sun fish with a single glowing eye...
---
Disrupt not the peace of the Milky Way,
Lest the fish of the heavens come to ruin your day...

Name: Spacefish
Details: a massive fish-shaped diety which defends the Milky Way Galaxy. Perceived to have two eyes like a fish, but it's only been seen from a side view and no one has seen both eyes at once. It shrouds itself in dense ice-crystal mist to conceal its true form- only its silhouette has been seen against the light of stars. It seems to be friendly toward most intelligent life, but villain-type galaxy-domination groups are its enemies.

Abilities:
-Can open portals across the galaxy and travel through them, taking allies (or enemies) with it
-Can move effortlessly through liquid, gas, and even empty space
-If it sees something headed toward it (projectiles, etc) it creates a barrier in space capable of blocking anything
-Appears to have a way to control its own gravitational field- it's been seen attracting asteroids and throwing them at its enemies

Attacks:
-The Ray of Doom: Spacefish fires a massive laser beam from its eye. Depending on its intensity, this attack may be capable of destroying entire planets.
-No other direct attacks have been documented

Interact

Signature

~stormconure (storm-kon-yer, or just Storm), Parrot of TCF.

My Suggestions Terrarian Mythology

---

Terraria Origins Terraria in Minecraft

FEATURED:

The Flourish!

My first (and probably last) alt biome. Yey.

[@Pixel]-Storm, the Jungle Explorer

[@Corenality]- Conure.gif

[@DerpoTheMagnificent]- The Binding of Conure

[@ppowersteef]- Umm... This thing.

[@ajidot]- Parrot Sketch

Loading...