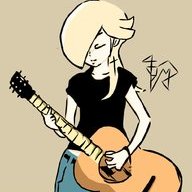 Last Activity:

Feb 27, 2017 at 11:35 AM
Joined:

Sep 28, 2014
Messages:

13,725
Likes Received:

1,454
Trophy Points:
Gender:

Male

Birthday:

May 18

Location:

Occupation:

Dive-kicking kaijins
The kamen rider
Spazmatism, Male, from The rider war
What is wrong with this picture?
Feb 22, 2017 at 4:59 PM
The kamen rider was last seen:

Managing account details, Feb 27, 2017 at 11:35 AM
Loading...

Loading...

About

Gender:

Male

Birthday:

May 18

Location:

Occupation:

Dive-kicking kaijins

Re-Logic Games Owned:

Terraria: PC
Pixel Piracy

''Won't you believe in him? Even if there is no God or Buddha... there is Kamen Rider''



Interact

Signature

All the appearances I use for my characters belong to the rightfull owners.

Name: Sophia Talia Artrek

Race: Firearm Human/Caucasian

Gender/Age: Female/26

Magic (scale 1-3) : 1

Personality: Cocky. Is a ''fire-first-ask-questions-later''type. Easily angered. She likes flowers. Is more on the chaotic side. Works alone and likes to keep it that way.

Appearance: Light-brown short-hair and reddish eyes. Usually wears a grey Denim and a black Tank-top under. She wears grey cuffed pants with black boots.

Appearance Suit:

Backstory: Sophia always thought she was nothing. She could not use magic thus was always on the recieving end. Even when she was a child she was forced to sit out. Years went by and she kept that same thought. She was walking around one time and went to the scrapyard. She found an old prototype suit that didn`t work. She got it fixed and it worked perfectly for her. She now donned it and took revenge to the rest.

Weapon of Choice: Buster, Absorbs magic to fire shots. More magic aborbed equals more powerfull shots. there is no limit how much can be aborbed. She has some very special bullets:

Spitter: From one to many.
Bender: This is an homing bullet.
Paralyzer: Prevents the target from moving when hit
Speeder: This bullet can speed up till it hits FTL
Teleporter: Teleports her where the bullets land

Theme song:

https://www.youtube.com/watch?v=jbrwO1Cy5zM

Superpowers: Powered Suit. It has gadgets in it(can give you a list),gives her a second pair of arms and gives her superhumanpowers. What is not to like!

Anything else: She powers her suit by using ambient magic. The entire suit can collaspe into her belt when not needed.

Stats

Persistence:13 (+25%)

Strength: 13

Agility:1 (-10%)

Endurance:7

Intelligence:1

Mind Strength:4

Experience:1

Inventory: Powered Suit(In belt), 340 Californian Dollars,bunch of cigars

Gadgets:

Crane: A winch for right robo-arm
Drill: Her right-robo arm gets a drill to pierce the heavens.
Shovel: A bucket arm for left arm for easy digging and picking up.
Tank threads; For easy movability for rough terrain and kicking power.
Cannon: A charge able chest cannon.
Wings: Grants a jetpack for flight.

Name: Nuck

Age: ???

Gender: Male

Species: Nuckelavee

Appearance:

Personality: He is a defendant of nature, despising everyone who pollutes nature and especially the oceans. He works alone,even when in a team.

Abilities and/or weapons: He has amazing speed and very sharp claws. He doesn`t need to breath and is able to perfectly swim underwater. He can unlease a deadly disease called 'Mortasheen'' that weakens everyone and kills them later. His body is immume to foreign contaminants.

Fighter or Spy: Fighter

Other: Eats Sea plants and Algae. He is a Fae.

Name: Kaida Ecre

Age: 16 years

Gender: Female

Height/weight: 170 CM. 50 KG

Appearance:

Personality: She likes to be in the middle in a group of people. She is optimistic and very curious. She can`t talk to a boy at all.

Backstory: A week before the disaster she got some tattoos without her parents knowing it. When they found out she got grounded. A day later and her parents were gone. She also found out that her tattoos are able to come back to live. Now wondering what has happened she headed out for the truth.

Weapon: Pen. Used to feed her tatoos. Not used for fighting.

Race: Human but can get traits from her tattoos if they are on her body.

Power: She is able to summon 2d dragons by making her tattoos real. One is red the other is blue

Extra notes: The dragons name are Ryu for the red one and Drake for the blue one. Ryu and Drake are able to move around her body.

Battle theme (Optional):

Loading...