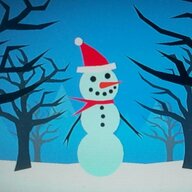 Last Activity:

Feb 16, 2019 at 11:15 PM
Joined:

Jan 15, 2018
Messages:

3,410
Likes Received:

272
Trophy Points:
Ultimate snowman 46
Skeletron Prime, Male, from Somewhere where it snows
The end of a solar eclipse, the moon goes down on the right, but then goes up on the left. So does it spontaneously travel at lightspeed? Feb 11, 2019 at 7:50 PM
Ultimate snowman 46 was last seen:

Feb 16, 2019 at 11:15 PM
Loading...

Loading...

About

Gender:

Male

Location:

Re-Logic Games Owned:

Signature

GENERAL KENOBI!...

Holder of the nearly winning award of 1999

Known as the snowman lord on order of Huzbubber Tim

Known as Icey fiend loon on order of king Dynorok Loon Maker

Known as The four two's on order of Animus Viral for the first to page 2222 TLPW

Known as Bento Benito on order of Staffordshire Daily Posts, Nobelium Uranium on order of Dan M and Mento Man on order of Aedan the Borf for the first to page 2600 TLPW

Known as The snowman bomb gangsta passer in:

https://forums.terraria.org/index.php?threads/pass-the-bomb.6755/

You waited all this time...
For nothing...

Where are you on the blikometer?

-Oooo, what's that?

-oooo blinkroot, I wonder what this is

-a few more blinkroot, always good

-yes, more blinkroot

-a good stack, this is useful

-I've got quite a lot of blinkroot now

-whoah, now that's a lot of blinkroot

-*goes on an underground adventure, somehow returns with 99 blinkroot*, wait what?

-*blinkroot evolves into 2 stacks* WHAT!?

-Why do I have 2 full stacks of this?

-4 stacks of blinkroot, and that's just the spares, what the hell?

-Why... Every time I go underground... DO I ALWAYS PICK 50 MILLION OF YOU UP?

-LEAVE ME ALONE! GO BACK FROM WHENCE YOU CAME!

Proud member of the LBP fan club

(If Facebook, Instagram, and Twitter were all destroyed, 90% of teens would go insane. If you're one of the 10% that would be laughing at them, copy this into your signature and hope it happens.)

GENERATION 27: The first time you see this, copy it into your sig on any forum and add 1 to the generation. Social experiment.

1.47 = 1.5, 1.5 = 2, 1.47 = 1, 2 + 2 = 4, so 1 + 1 = 4 copy this into your signature and spread the word

If you think the 25th of January should become 2nd Christmas because you're still in the festive spirit, copy this into your signature and hope it happens

Loading...