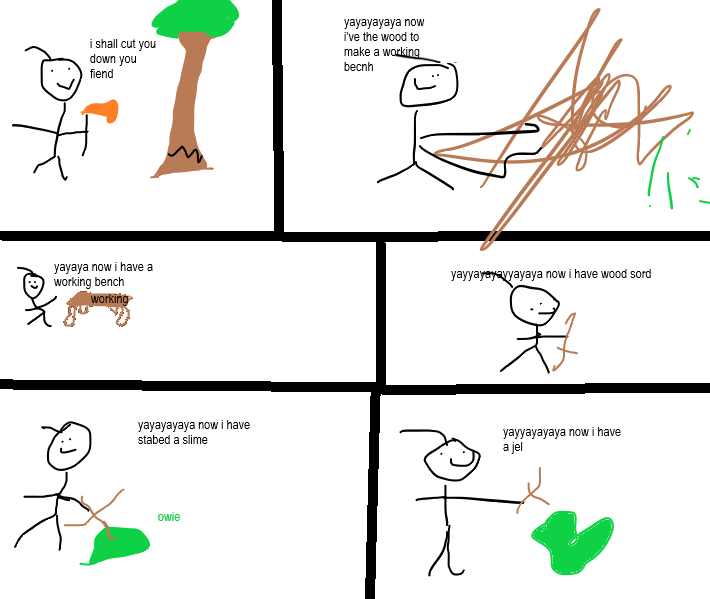 This one's a short one.
Sorry this one took so long, I was on a break from comic-ing. I recorded this one for a video, go check it out (
).
For some reason I can't upload an image so I have to paste an imgur link, sorry.

This comic is being worked on currently and will be updated soon.
Last edited: