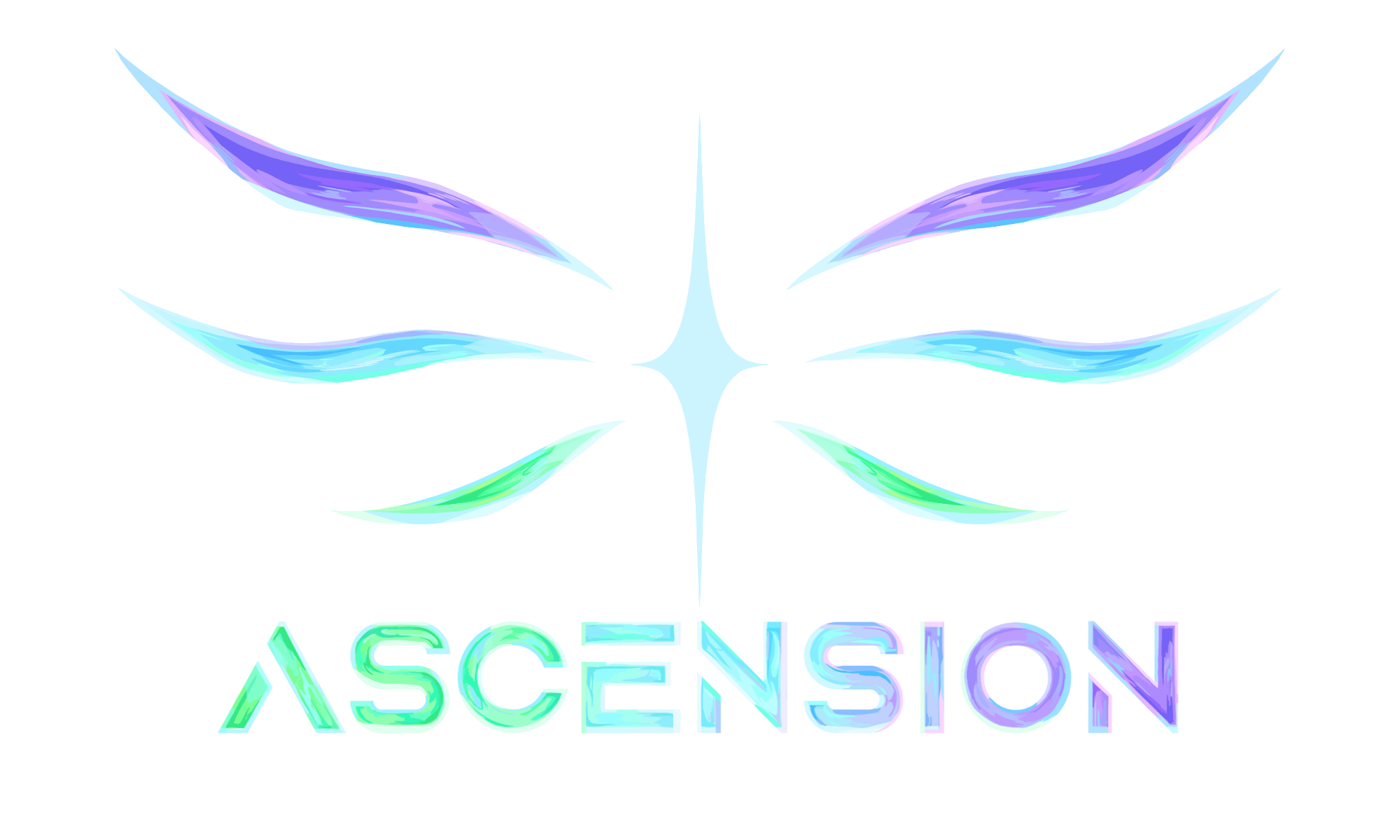 Overview:
The Ascensionverse, or simply Ascension, is a group of two content mods which form a unified "Shared Universe", with cross-mod compatibility between them. Each mod can be played individually, or (eventually) together for the full experience.
The two Ascensionverse mods are Dissonant Duality and Extradimensional, which each cover different aspects of the game. Dissonant Duality focuses on revamping the base game, whereas Extradimensional focuses on adding additional content and extending the length of progression.
The Ascensionverse is also focused on storytelling, with a combined narrative which is worked into gameplay in all different points in progression.
Mods:
Dissonant Duality focuses on reworking and expanding upon content that's already in vanilla, including a full rework of the hallow biome, new subclasses, and more to come. The mod also adds brand new content of it's own which furthers it's goal of remaking Terraria's world into a fresh and new environment, with storylines focusing on the people who help keep that world running smoothly.
Hallow Biome Overhaul:


Early Development Screenshot showing redesigns for several Hallow items and the addition of a new Hallow structure, note that some of these sprites are outdated.
New Items:
Yanger Management: A spell tome which protects the player from damage and damages all enemies nearby
Shadowstring: A yoyo-like magic weapon that can be used in tandem with different weapon types and charged to boost it's damage output
Dissonant Duality is currently in an early development state, working towards a 1.0 release which will include the full Hallow overhaul and adding further content in future updates. Version 1.0 will release on the Tmodloader 1.4 Alpha build (or later).

The Discord Server for Dissonant Duality can be found here: Join the Dissonant Duality Discord Server!
Extradimensional's focus is on adding brand new unique content in Terraria's hardmode and post moon lord areas of progression. Including characters with their own questlines, mechanics that re-imagine Terraria's late game gameplay, and areas which make it so the game's exploration potential only increases the further you progress. It's storylines focus on a larger Multiverse and inter-universal travel.
Characters


The Traveler: An enigmatic being from outside the universe, she claims that she has your best interests in mind (Town NPC, Arrives when other content in the mod and the base game has been completed)


The Hero: A fellow adventurer and monster slayer who seems just a little too eager to kill... (Friendly NPC/Boss)




Gyazo

The Entropic Rift: An entity long expelled from this reality, trying to reenter, who harnesses the power of Chaos Magic. Who they really are behind the portal is unknown to most, but they surely have nefarious intentions. All media here is outdated in some form or another
Player Abilities:

Some examples of player abilities added by this mod

Subworld: The Upper Atmosphere

A new area seperate from the standard game world. Located high in the planet's skies, it possesses dynamic weather and unique flora and fauna.



Some examples of items and environmental objects found in the upper atmosphere:

Extradimensional is currently in an early development state, content shown in this page covers most of what has been implemented. A demo release is available to download on the Discord Server.

The Discord Server for Extradimensional can be found here: Join the Extradimensional Discord Server Discord Server!
Ascensionverse Project Leads:
Seraph
ThomasThePencil

Programmers:
Seraph
Dominic Karma
ThomasThePencil

Artists:
Caspian
Jellybru
Xvader
Radiant (Sir Pogsalot)
LightningShox
OmegaOof
Timerfun
Beta Testers:
Sequence
Add
Krantanuck
Wiki
OmegaOof
Ferox

Creative Design Team:
Seraph
Caspian
ThomasThePencil
Sequence
Ferox
Code:
[url="https://forums.terraria.org/index.php?threads/ascensionverse.106996/"][img]https://forums.terraria.org/index.php?attachments/supportbannersmall-png.337892/[/img][/url]
​
Last edited: