Greetings!,
I made this textures packs for personal use and i want to share with all the community. These'r custom fonts for 1.4.
Installation
Download the selected font texture pack.
Launch Terraria.
Click on Texture Packs.
Click on Open Folder.
Place the texture pack folder in the opened ResourcePacks folder.
Go back to Terraria.
Click on Back.
Click on Texture Packs again.
Enable the texture pack by clicking on the red button with the arrow.
Click on Back again and the texture pack is enabled.
I personally chose the font called "Georgia". It's super clean and soft.


I hope you enjoy it.
Special thanks to
@Techdude594
for the files and
@Lostglaceon
for the icon base

. (i just ported them to be compatible with 1.4).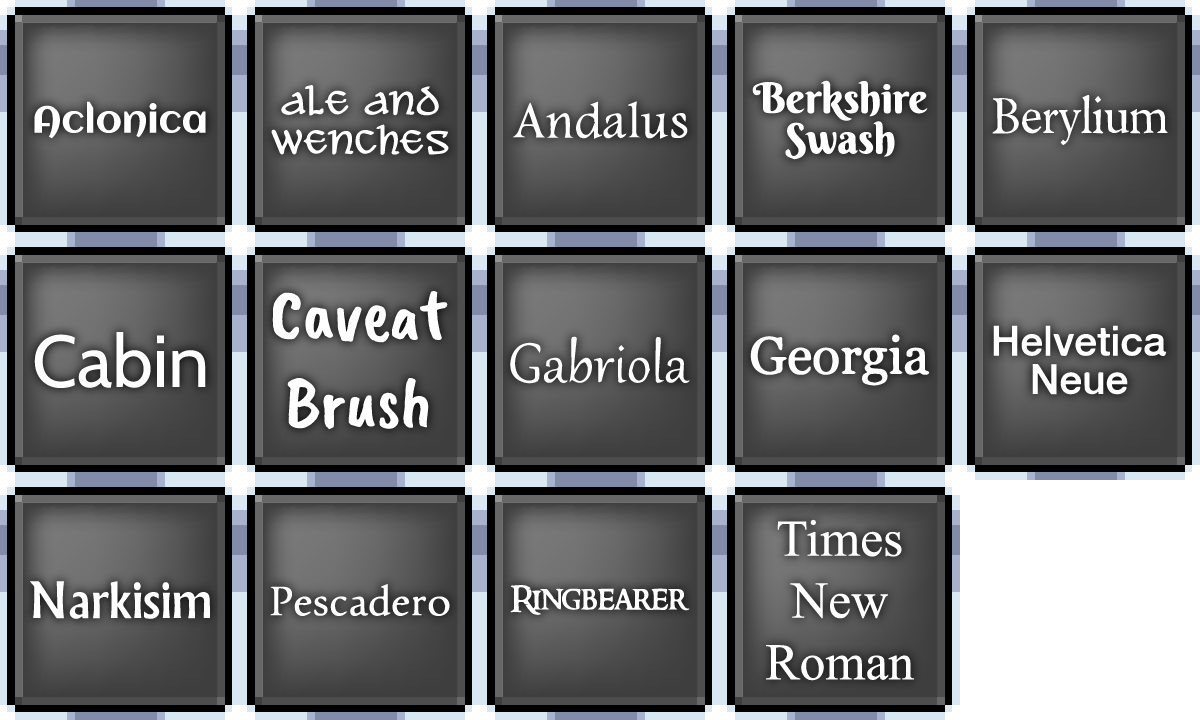 Last edited: