This is a mod which ports content from Final Fantasy 6 (aka 3 on the SNES) into Terraria.
Current version - 0.3.1
Download here -
Steam Workshop
This post was last updated 12/15/2022
Discord server -
Join here
​
About the mod: FF6 is one of my favorite games of all time. I am the developer of this mod, and I'm being assisted by several spriters: Picko the Cursed Pickle, Teyltu, and JPEG Warrior. Our goal for the mod is to have a full set of costumes for every character, as well as bring over the various types of weapons, magic, summons, and special skills (Blitz, Tools, etc) used in the game. We're also adding costumes from every Final Fantasy game, as well as side games like Tactics.
If you're interested in helping out, we are recruiting!
v0.3.1 - First release for 1.4!
v0.2.3 - Fixed some bugs.
v0.2.2 - Corrected some misc projectiles and added a shop item to the Merchant.
v0.2.1 - Corrected some NPC drops.
v0.2.0 - Added first enemies and miniboss, invasion event, shop NPCs, weapons, magic, and Esper summons!
v0.1.6 - Several bugfixes
v0.1.5 - Fixed a bug with the Lantern.
v0.1.4 - Added 18 decorative items.
v0.1.3 - Added Mog costume, fixes to Cyan's costume. Added all 4 Chocobo mounts!
v0.1.2 - Initial release.
A large assortment of weapons from other FF titles, such as Brotherhood, Zwill Crossblade, Ultima Weapon, the Nail Bat from FF7, and more!
Fire spell
Ultros pet
Sky Armor enemy
Chocobo!
Edgar throwing fixed dice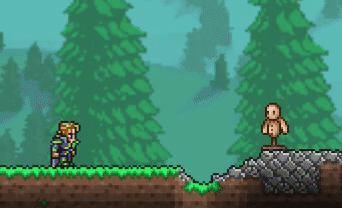 General Leo using cards and boomerang
Kefka summoning Kirin
Shadow using the Full Moon, and summoning Odin
Stray Cat esper with AOE confusion:
Merchant NPC:
Edgar's drill and Chainsaw
Bioblaster
Reflect spell in action
Bushido technique: Dragon
A furniture item, the portrait of Lakshmi and Chadarnook
All feedback is welcome!
Last edited: