Hey everyone! I am excited to release Hysteria Revamped! Here is some quick stuff to remember:

1.) Be Nice to others
2.) TCF Rules are in play
3.) No Bunnying
4.) To interact with something, simply say so and how you do so.
5.) Communicate with other characters through your character to strategize.
6.) Do not post in IC if you don't have an accepted character app.
7.) Rules can be added by SimeaseKitten (me).
8.) If you have a problem of such, I ask you settle it in the OOC.
9.) Be patient. I am not the fastest typer, only mod so far (And plan to keep it this way,) and I am a human being that can't sit at my computer all day.
10.) Don't eat any pianos.

Remember that none of you know each other when you first were put in the forest, so act like so (Unless you do by backstory or such.) That's pretty much it! Have fun!








​
Chapter One: The Forest of Ancient Creatures and New Starts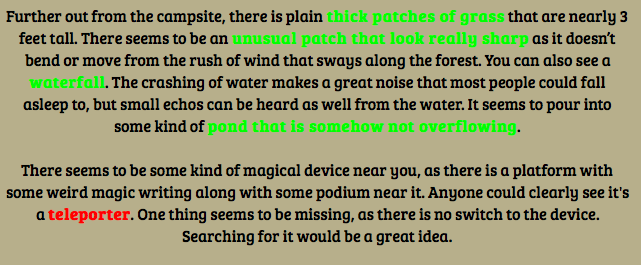 Packed Woods Theme:
Last edited: