Moderator
Staff member
Moderator
Apologizes if this suggestion should be in a different Suggestion Sub-Forum.
The Monoliths that can be crafted from the Lunar Pillar Fragments are a thing of beauty. They can change your world's background to be one of the 4 Moons seen in the Lunar Events. However it seems that the effective range of the Monoliths are not very large when your base is very huge that you can go away from the range the Monolith takes effect which prevents you from seeing the background when you go too far, so I'm proposing to increase this range so that you can turn one Monolith on and you can still see the effective range for a fair distance.
Here is the approximate range of how far the Monolith extends now where the Player is in noted by the Pin Frame here. As you can see, it can't go through the whole area of my Base as I would like it to. (The Monolith is where the Player is in this screenshot):
And this is the the approximate effective area I propose that the monolith should take effect. It captures a larger area which is good for players who build very large buildings: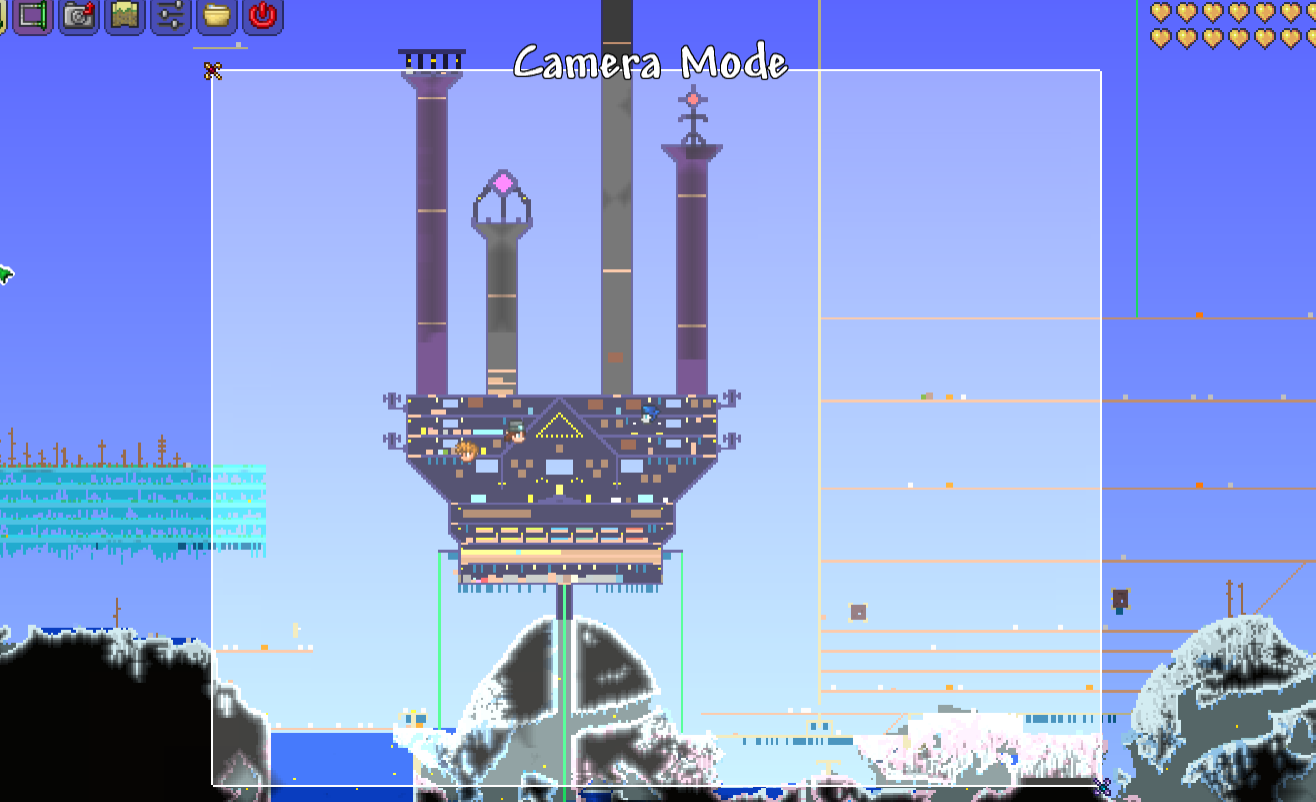 That is all for this suggestion. I'm curious to hear your thoughts on if you think the range for Monoliths should be increased or not.