Consigliere
Staff member
Re-Logic
Administrator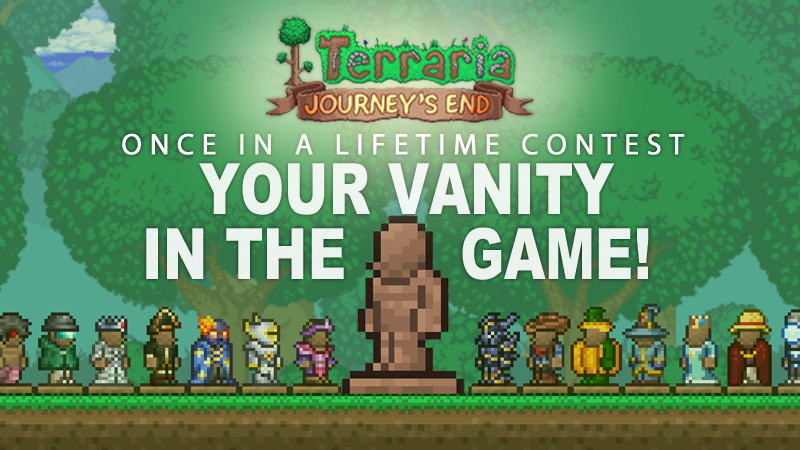 Happy Friday Terrarians!
First of all, a big thank you to everyone that entered our Journey's End Vanity Contest! We were blown away by both the sheer volume (THOUSANDS
) and the overwhelming quality of what you all produced. Simply stunning, but not really surprising, because we know how awesomely creative you all are, right?
Seriously, if you have not checked out the awesomeness that is the
Submissions Thread
... you really should do so right now!
The Re-Logic team has at long last completed the arduous task of going over every entry (yes, we did look at every. single. one.), and we are ready to reveal our choices for the 25 Journey's End Vanity Contest Finalists! Our criteria were focused on how cool we found the concept, how well we felt it could be executed on by our team, and how well we felt it would fit into Terraria. Note that for some concepts, multiple people may have had a similar idea. For these, the idea that best communicated the concept and/or stood out as being the most unique to the team was selected.
These will be listed below, in no particular order - however, we wanted to give you the instructions on how to vote first! Remember, the Top 3 will be moving on to having our artists work to pull those ideas into the game - so your votes matter! So here is how it is going to work...

TERRARIA: JOURNEY'S END VANITY CONTEST VOTING
​
In order to involve as many of the various arms of the Terraria Community as possible, we will be utilizing a centralized voting method that is not tied to any one aspect of the Community. Voting will all be done via the Google Forms link posted below. Before we get there, a few things to point out.
In order to limit the possibility of "ballot stuffing" (aka voting over and over again), you will be required to sign into a Google account in order to vote.

We figure this is as innocuous of a thing to ask as anything, since most folks either have a Google account or could make one easily

You will be asked to vote for a first, second, and third place entry - each entry will have an image, name, and the creator's name clearly listed.

If you so desire, you may vote for the same entry in all three places.

The order in which the finalists will appear is randomized for each voter, to avoid bias.
ALL VOTES MUST BE CAST BY MIDNIGHT EST ON APRIL 24, 2020
​
That's pretty much it folks - sign into Google, vote, and then see how it all shakes out! To get started, click the Vanity Contest Banner below!

TERRARIA: JOURNEY'S END VANITY CONTEST FINALISTS
Click on the image for any entry to be taken to the entry's post for more details
The Traveler by @Upixel

Forest Druid by @Kohi_aue

Capricorn by @R-MK

Plaguebringer's Robes by @SodaHunter

Bubblehead
by @MetDigit/Gust Moreira

Swamp Horror
by @Outerwar

Cyber Angel
by @Rariaz

Floret Protector
by @yikescloud

Wyvern Rider
by @manzXja

Witch's Void
by @Hexanne

Starlight Dream
by @Golditale

Magic Grill Megashark
by @Pepsi

Mocrium
by @EyEyMoses

Deep Diver's Disguise
by @Nick T.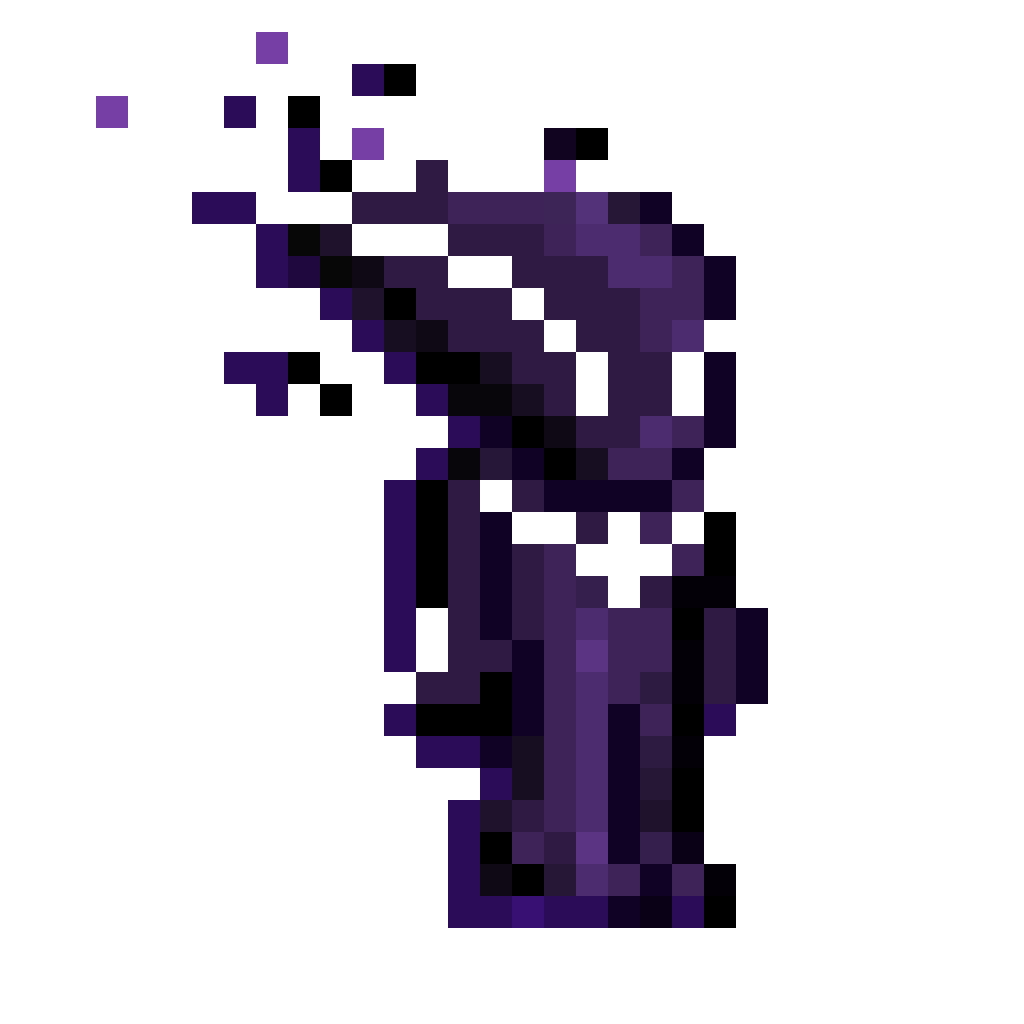 Cosmic Terror
by @RegMeow

Dragon Empress
by @mythic___

Vestaments of the Crystal Bard
by @Are_Cuenty_Wotta

Wandering Ronin
by @crowflux

Bedtime Outfit
by @AnonAlpaca

The Timeless Traveler
by @DisRicardo

Slime Queen
by @MounaShine

TV Head
by @Dr.Zootsuit

The Bugman
by @Metalsquirrel

Containment Suit
by @MikeLeaArt

Mushroom Alchemist
by @pineappleknight

​
Last edited: