The wait has been over; after so long, taking the time to focus on many other things (both inside and outside of Terraria), I now bestow upon a creation meant for Lillnex of Aurora Terraria who (along with others) encouraged me to get back to the building aspect of the game and to celebrate the new update, I got to work. In fact, it took me nearly the entire week and then some to make sure that it would be just right. Anyways, here you guys and gals go!!
In the meantime, I'm considering changing the Sparkly Stone walls as certain days go. They certainly do not correspond to the four seasons, I'll tell you that. Who knows what the reason may be?
I'm saying that because I have yet to make some reasons as to why they would have to be replaced once in a while.
Feel free to offer some suggestions, for they are greatly appreciated!!

EDIT (7/20/2016): I finally got the furniture placed to the chargin of those who suggested it; now let me ask you this: would you rather have the candles left alone (Image 1) or should they stay painted (Image 2); could one or the other keep their new pallete?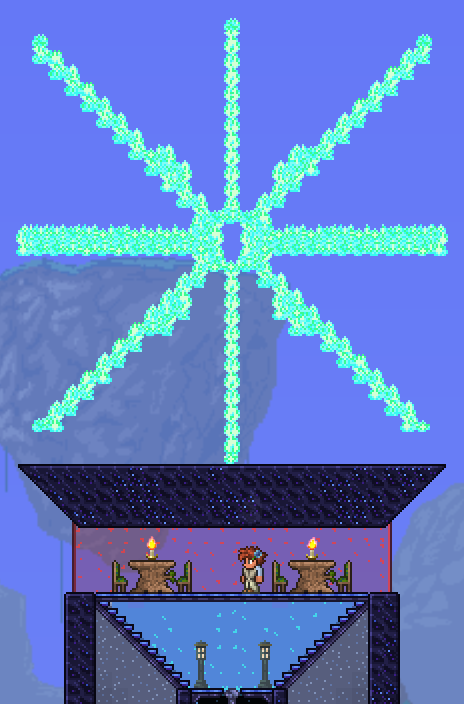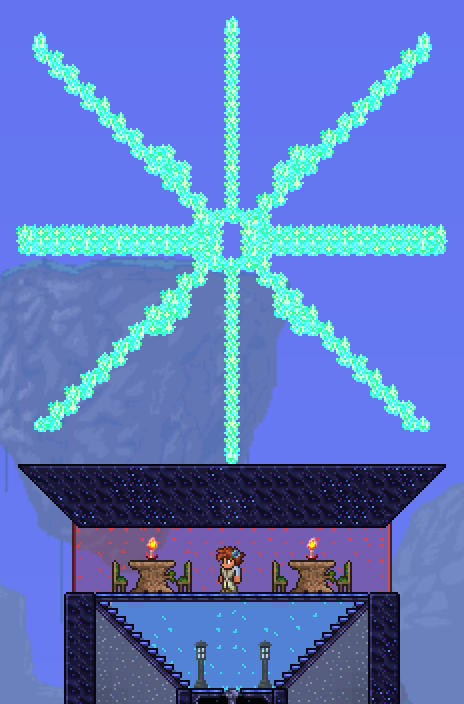 Last edited: