A Touch Up for Terraria
Part 3 is now complete
​
So twice again, What is this?
(THIS IS NOT A TERRARIA TEXTURES REVAMP)
This is my personal pet project to bring some of the more dated sprites of terraria up to speed, while only a work in progress I am working hard to resprite (hopefully) every aspect of the game and for those who don't know. My goal is to keep to Terraria's style as much as I can.(almost like those little resprites they'd throw in with every new update)
BUT NO MORE DILLY DALLY, Downloads are below!
but if you love dilly dally and want a sneak peak scroll down past it for more
DOWNLOAD MAIN TEXTURE PACK HERE
OPTIONAL PACKS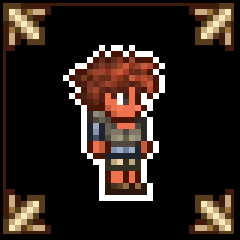 Slimmer Female Player Arms(WIP)
This pack changes female characters to have matching arm sizes to female NPCS,
This also changes the female default clothes, but because texture packs are limited I'm unable to change armor or vanity depending on gender. Which might bother some people when their player is wearing a bracelet twice the size of their arm.
Alternate Sand Texture
This texture is still used in the corruption sand texture, but this allows you to use it on the normal one too
See the recommended sand texture
​
SPOILERS FOR MAIN PACKS(NOT EVERY SPRITE CHANGED)
Sorry the sprites aren't timed the same, I tried everything in my power to do so
Enemies
Not Every Enemy
PLANTERA SPRITES HAVE CHANGED, TOO LAZY TO UPDATE. JUST IMAGINE THE NEW ONE WITH THE OLD COLORS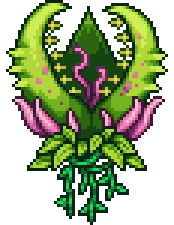 skeletron

dungeon guardian

Yea, I did a lot more enemies than this but I'm not gonna put them all.
Environment
Not Every Texture
The trees are now the same color pallet as the ground snow so you don't have that weird purple snow on trees and then everything else is blue, this is the same with the other not shown trees
smoother outlines for various other textures too
Paintings
Not all the paintings
These are not all the sprites added
Find me here
Twitter
and here
Reddit
Hey Marley Here, small... nah actually big thanks to "Unit One" for helping me not screw up basically everything, this was originally a whole new thread which obviously is bad(I didn't know)
along with various other things.
​
Last edited: