Consigliere
Staff member
Re-Logic
Administrator
Good afternoon Terrarians!
What a few days it has been since the launch of Journey's End, right? We hope that everyone is thoroughly enjoying the update, as our team is hard at work capturing and fixing bugs from your reporting and our own internal testing. We will keep those hotfixes coming in, so stand by for more information there as the days progress. All that said, let's keep the good times rolling with some news from our fantastic partners over at Sanshee - brand new Terraria items, including a handful of Journey's End merchandise!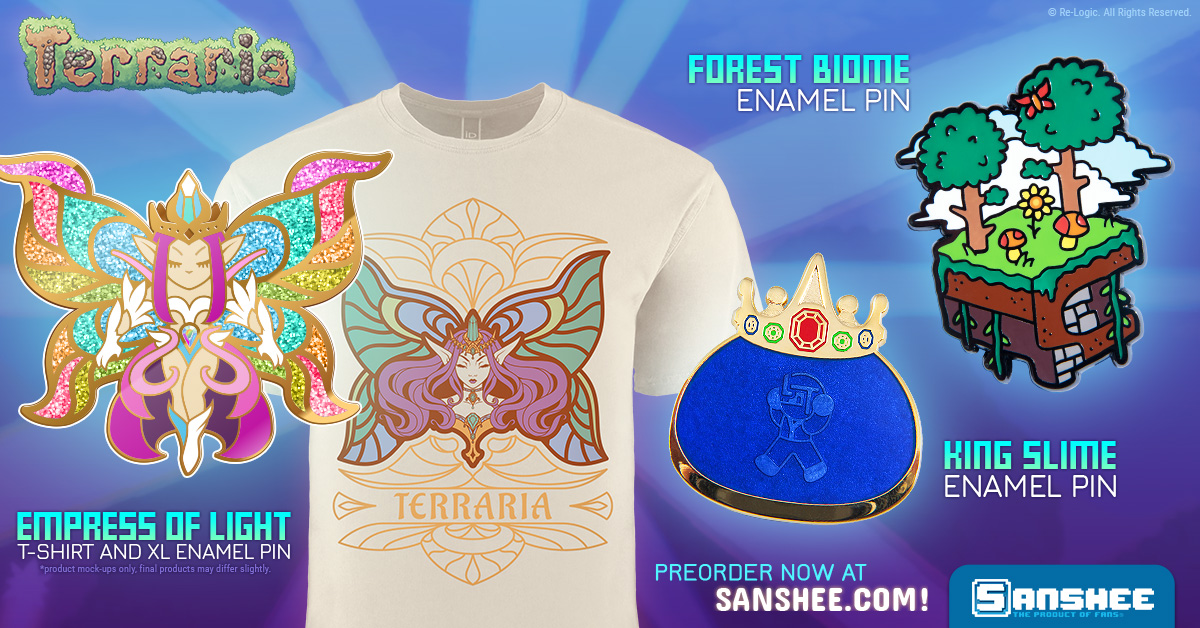 EMPRESS OF LIGHT MERCHANDISE - PREORDER
Empress of Light Pin (Complete with sparkling wings!)
Empress of Light T-Shirt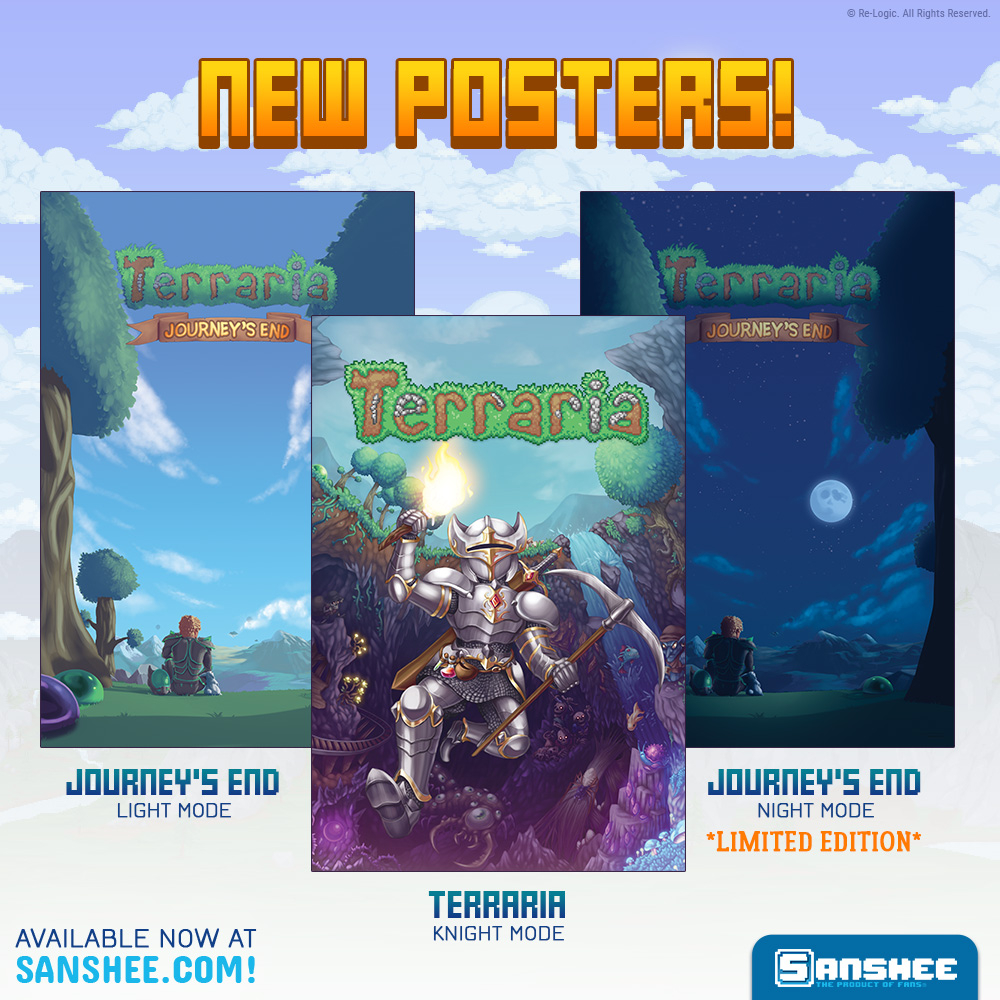 New Wall Posters! - PREORDER
Knight Mode
- Silver Armor Poster
Journey's End - Day
Journey's End - Night (Limited Edition)

NEW PINS - PREORDER
King Slime Pin
Forest Biome Pin (First of the Biome Series)

The Journey's End Posters, King Slime Pin, and Forest Pin are available for preorder! The Journey's End: Night Poster is a limited edition in celebration of the launch - be sure to get yours before they are all gone! The Empress of Light items are available for preorder (they couldn't quite have them all in stock by launch, but it won't be long) starting today - so if you want yours as soon as possible, get that preorder in! Not only that, but Sanshee are offering a
package deal
on the pair.
As always, you can check out the entire Sanshee Terraria merchandise collection over on our Sanshee Store page, linked below:
Terraria merch officially licensed by Re-Logic, brought to you by Sanshee. Shop pins, apparel, shirts, posters, and blind bags from from the series. Side-scroll your way to a new adventure today! Copper sword included!
sanshee.com
As we said before, we have more plans here, so this is a store page you will want to bookmark and watch carefully!
Last edited: