Consigliere
Staff member
Re-Logic
Administrator
Greetings Terrarians!
We have a whole handful of new merchandise offerings we wanted to share with you - just in time for the Holiday Season! We are working hard on the Terraria x DST update (as well as DR working hard on Switch and more Console fixes) - stay tuned for more on that front. For now, feast your eyes on these amazing new Terraria Merchandise items!

TERRARIA MERCHANDISE HUB
Of course, you will want to keep a close eye on our Merchandise Hub (
terraria.org/store
) - where these, and all of our other available merchandise items are constantly updated and collected in one place to make shopping for gifts (of gifts for yourself) easy. Click the banner above to check it out!

SHADOWBOXES AND DESKTOP ART FROM ARTOVISION
These are the first releases from our latest awesome partner, the good folks at
Artovision
. If you are not familiar with them, they make simply amazing Shadowboxes and Desktop Art pieces based on video games and popular culture. These are really unique items - creating a really cool three-dimensional effect via the use of layers. Pictures really do not do these justice - wait until you see them in person! This initial release focuses on the Lunar keyart introduced during the Terraria 1.3 era. Check it out - and pick one up today - just click the image to head on over to Artovision to complete your purchase or to learn more! Additional releases are planned for this product line - so this is something you will want to keep your eyes peeled for!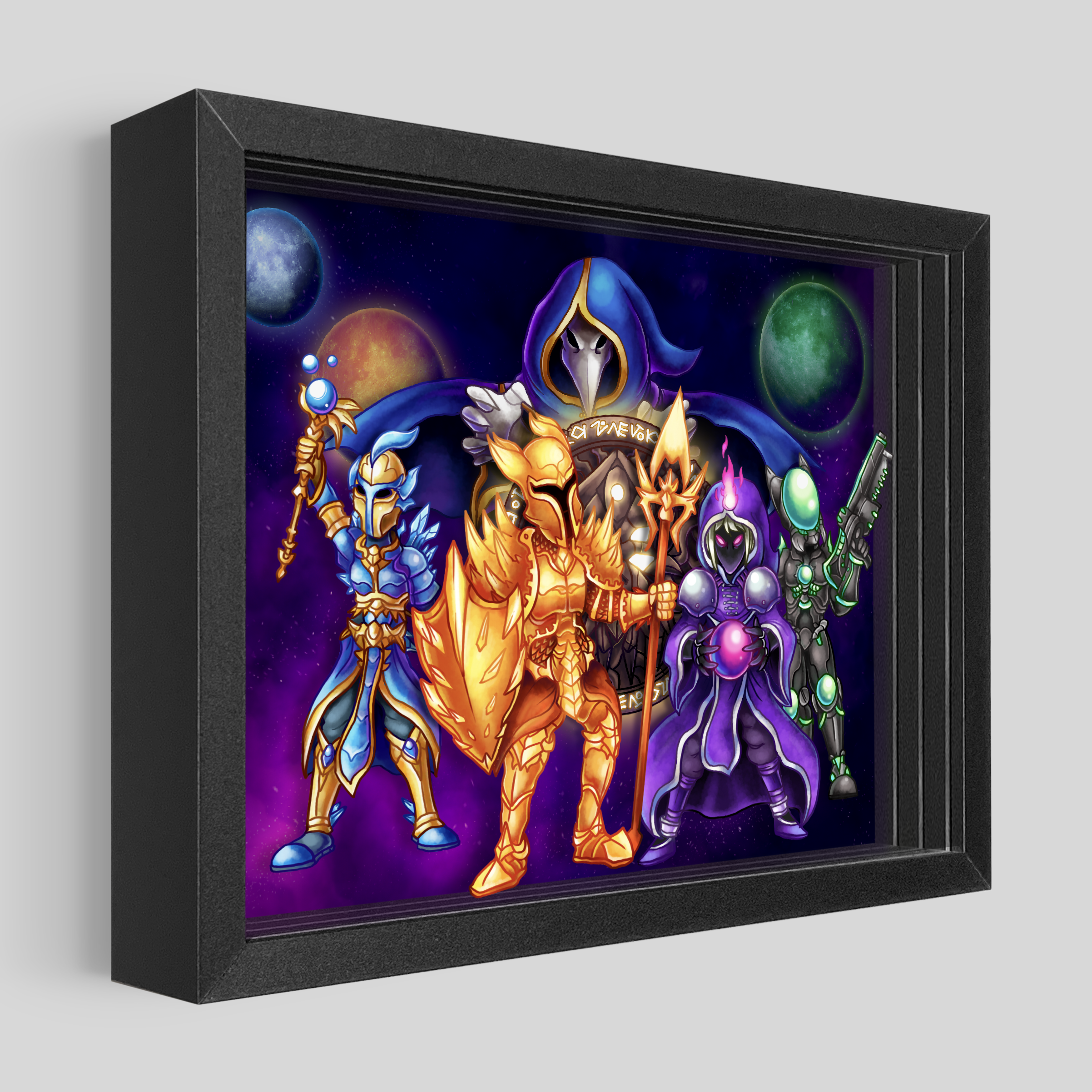 TERRARIA LUNAR SHADOWBOX
This collectible shadowbox art piece measures 12" x 15 1/2" x 2 1/2" and comes ready to hang with an official Terraria Certificate of Authenticity (COA).
Each piece is printed on 1/8" thick optical-grade acrylic with vibrant UV cured inks and set in a high quality finished MDF wood frame, our shadowbox art pieces are handcrafted in Eau Claire, Wisconsin.

TERRARIA LUNAR DESKTOP ART
Each piece is printed on 3/4" thick optical-grade acrylic with vibrant UV cured inks and measures 4 1/2" x 6"

NEW TERRARIA ITEMS FROM TERRARIA.SHOP/VIDGLO!
Our good friends at Vidglo continue to bring forward strong offerings for Terraria fans everywhere. This time around, we have exciting Jaiden x Terraria merchandise alongside a whole suite of new Terraria items... including some never-before-available product types. As always, you can find these on our merchandise hub or over at
Terraria.shop
.
TERRARIA x JAIDEN ANIMATIONS
Click the banner image above to check out the Terraria x Jaiden Animations collection!
If you haven't checked out the Terraria Series by
@ChippyGaming
, Jaiden Animations, and AntiDarkHeart, you are really missing out! We have certainly enjoyed watching the ups and downs and all of the antics as this trio tackles all that Terraria has to offer in the Journey's End era. For anyone not familiar with Jaiden Animations beyond the Terraria series, she is a talented and amazing artist and content creator with a very unique style all her own. Definitely worth checking out her YouTube channel, linked below:
JAIDEN ANIMATIONS YOUTUBE CHANNEL
She has had so much fun playing Terraria that we all got to talking about how cool it might be to do another "influencer-inspired" collection of Terraria merchandise, featuring Jaiden Animations... and so, here we are! Blending elements unique to Jaiden's style with everyone's favorite creepy robed figure - the Lunatic Cultist - this limited collection features an amazing hoodie, shirt, stickers, and a collectors pin (that you can get for free by picking up anything else!).

NEW TERRARIA CORE MERCHANDISE DROP!
Alongside the Jaiden x Terraria campaign, we are revealing a whole bunch of new merchandise with this release - just in time for the Holidays! Click the banner above to head on over to
Terraria.Shop
to check out everything on offer there! New clothing designs and brand new sticker sheets are here, along with some brand new categories such as...

POSTERS & STICKERS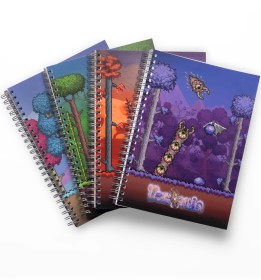 NOTEBOOKS & PENS
NEW BLIND BAG GAME ART PINS - SERIES 1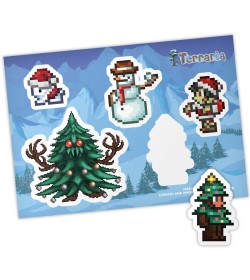 TERRARIAN CHRISTMAS ITEMS
​
Last edited: