Most of us have seen or used Joe Price's teleporter hub using hoik* to guide the player to a certain teleporter.
But what if there was another alternative other than using hoik and logic gates?
There is.
Explanation
Using switches 1, 2, 3, or 4 will determinate the teleporter used. In these pictures, switch 3 is on currently, allowing access to the 3 teleporter under the conveyor belt.
Using switches A, B, or C* will determinate the line of teleporters used. (A being the lowest track and C being the highest track.)
If no number switches were pulled, the player will go on a track to the very last teleporter, the one that leads back to the teleporter they came from.
The hoik above the teleporter highest in a track pushes the player onto the conveyor belt.
There is currently no return switch.*
Additions
You can also add announcement boxes to say what you teleporter too. Mine says "Track A Teleporter #3" etc. etc.

Wiring Fix
Compressed version of other hub along with a suggestion. Also included a world download in the Attached Files.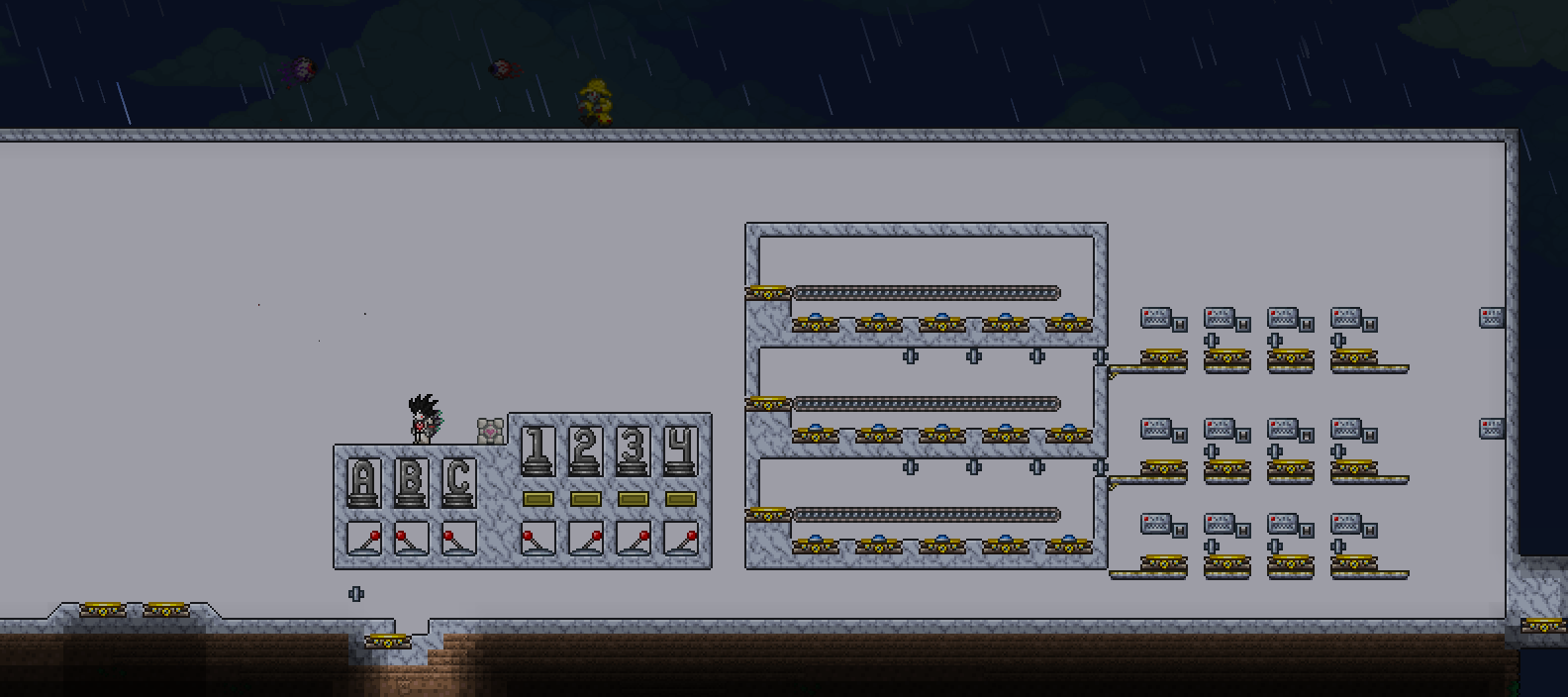 Added return system along with announcement boxes saying "Bye!" Updated "Project Conveyor" will come with every update.
Wiring Fix.

Possibly infinite teleporters using this kinda of... thing? Will try and clean up wire for V. 1.2.1

Better Conveyor belt system for the first teleporter.
Footnotes
1* This is also of a less time wasting teleporter hub. At least for me. (Building)
2* You must pull an A, B, or C lever for the last step.
3* Even though I already fixed this, feedback and suggestions are always appreciated!
Coming Soon
???
Previews
None yet.
Credits
@DicemanX
@NiraExecuto
Last edited: