Hello again all.
Offer a Cthulhu boss, if you are interested:
(Cthulhu - Boss - IDEA)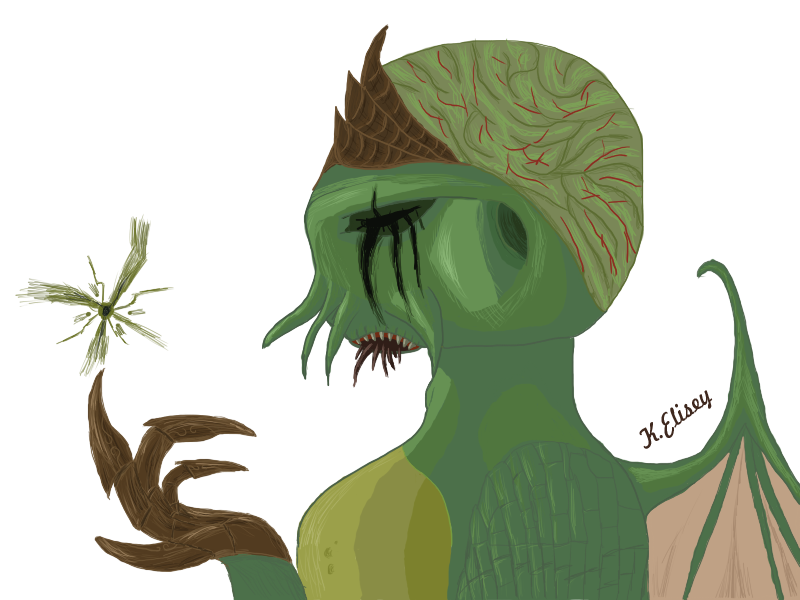 "Let's see how you will avoid it!"
Is immune to all effects.
Has 100000hp. 65 and protection.
Deals 100-150 weapon damage, and when it touches the player.
Minions cause 80 damage.
Hardmod boss.
Boss when awakened at sacrifice appears at one end of the ocean, you will have a can with the call cultists accident. Boss throws dialogues and then uses one of the attacks, it can not fly, immediately imposes effect (dropped telepathy, telepathy or killed if trapped against the wall) boss moves in one direction like a wall of flesh, but rests on the surface of his body could be seen below the tentacles are play the background, the boss sometimes stops that would apply one of the hands to attack, except punches boss can use different kinds of magical attacks, shoot balls from the finger in the direction of the player or the beam, the player must manage to dodge because the beam passes through the wall, then calls on different creatures to himself to help predict attacks Cthulhu not just say one thing to make their own way.
In the second phase discards the shell and one can see his brain and mouth exposed, attacks become more aggressive, sometimes the boss pulls the tongue that would grab the player caught him he would try to eat it, just dragged into your mouth, the player will have to fight it.
Falls from his death-like things rybronskie, only in the style of Cthulhu, and he pet - Cthulhu.
(SteamPunk guarding robot)
Has 1000hp. 35 and protection.
Deals 80-100 weapon damage, and when it touches the player.