Greetings, Terrarian!
Rise of Ages is yet another global expansion mod. It's been in development for... quite a long time. We are aiming to:​
Provide vanilla-like experience with well-balanced content, carefully treating game's progression​

Expand the world of Terraria with new biomes and structures​

Bring unique and challenging bossfights​

Add brand new Druid class content for a full playthrough​

Insert discoverable in-game lore codexes​

Offer something new to the players - no more armor made of slime and recolored eye bosses!​
Rise of Ages is divided into thematic content modules to be released and updated separately,
with cross-mod interaction to achieve cohesion between them.
Join our Discord server
to get the latest news about the mod!
Without further interruption...
Planned Content
Closest release: Chapter 1: Backwoods and Druids (Early Beta)
Pre-hardmode only content​
Backwoods biome - with custom generation and structures​

New enemies and loot for all classes​

An epic bossfight​

Druid class - full pre-hardmode progression​

Some miscellaneous stuff​
Release date: Spring 2020
Recent Spoilers & Screenshots
(visit our Discord

to see more

)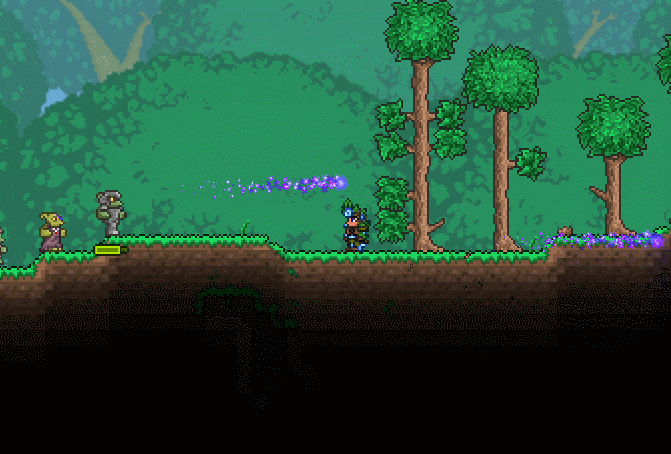 Mod Team
@Hastur
- Leader, Main Programmer
@Mr.Pigeon
- Co-Leader, Main Spriter, Animator,
Lore Writer, Content Designer and whatever else
@NoverFast
- Programmer
@Efromomr
- Programmer, Lore Writer
@BRIPE
- Spriter, Animator
@E_Crazy - Spriter, Animator
@Feutor
- Novice Spriter and Content Designer
@Sparcdoctor
- Novice Content Designer
@Croul - Composer
@A44
- Composer
Credits
​
Re-Logic - for creating Terraria
tModLoader team - for bringing us our one and only modding platform
Hasan, Liniques, CKnight, MeuRan, Obesedog, Zerokk, Kazzinak, Nokilos - for their past contributions to the mod
Support our team!
If you wish to help us, feel free to contact one of the lead developers! Programmers, spriters, animators and even translators are all welcome!~
You can also support the mod by adding one of these fancy banners to your signature with following code:
Code:
[URL='https://forums.terraria.org/index.php?threads/rise-of-ages-lore-bosses-and-druid-class.72219/'][IMG width="130px"]https://i.imgur.com/RHzNAu3.png[/IMG][/URL]
///
[URL='https://forums.terraria.org/index.php?threads/rise-of-ages-lore-bosses-and-druid-class.72219/'][IMG width="130px"]https://i.imgur.com/fI8uTsg.png[/IMG][/URL]
///
[URL='https://forums.terraria.org/index.php?threads/rise-of-ages-lore-bosses-and-druid-class.72219/'][IMG width="130px"]https://i.imgur.com/Bwt3bjW.png[/IMG][/URL]
///
[URL='https://forums.terraria.org/index.php?threads/rise-of-ages-lore-bosses-and-druid-class.72219/'][IMG width="130px"]https://i.imgur.com/gxtTAm7.png[/IMG][/URL]
​
Last edited: