*Recently, there seems to be some kind of human-monster hybrid.
*They have mostly the appearance of humans, but with magic and traits of monsters.
*Do you like them? Do you hate them? Or are you one of them?
Here you make your character, bicker about bullcrap, yell at me, eat pianos, and sing about Megalovania memes. Also,
http://forums.terraria.org/index.php?threads/roleplaytale-an-undertale-rp-actually-doing-things-thread.78122
Uwaey du ata duwa duwa
Just kidding. Application:
First Name or Nickname:
Full Name:
Location: (Any canon Area in UNDERTALE)
Age: (Use 'Unknown' if you are playing a canon character whose age is not yet revealed)
Personality: (What do you act like?)
Race: (Human, Human-Monster Hybrid, Hybrid Monster, or Monster. Technically the skelebros are human-monster hybrids.)
Speech Font: (What font do you talk in? Default is
Determination.
The forum font is Arial.)
Appearance: (Use an image if you have it. Different expressions are allowed. If you have no image, describe what your character looks like the best you can.)
Magic: (Do you have magic? If not, use 'no.' If so, describe all your attacks the best you can.)
Battle Theme: (The song that potentially plays when a player fights you, or always plays when Frisk fights you.)
Example character:
First Name or Nickname: Bubby
Full Name: Bubby Lightshadow Aurora
Location: Any location
Age: 12
Personality: Bubby is secluded, secretive, and sometimes destructive. She is very open to her friends and tries not to show her monster side very often. She's very easy to anger, and loves the thrill of the fight.
Race: Human-Monster Hybrid
Speech Font:
Crimson Italic Arial
Appearance: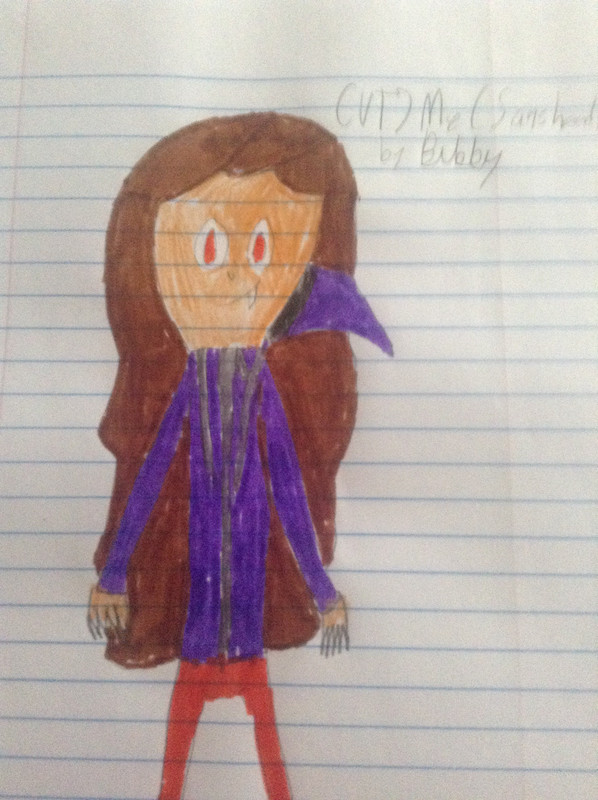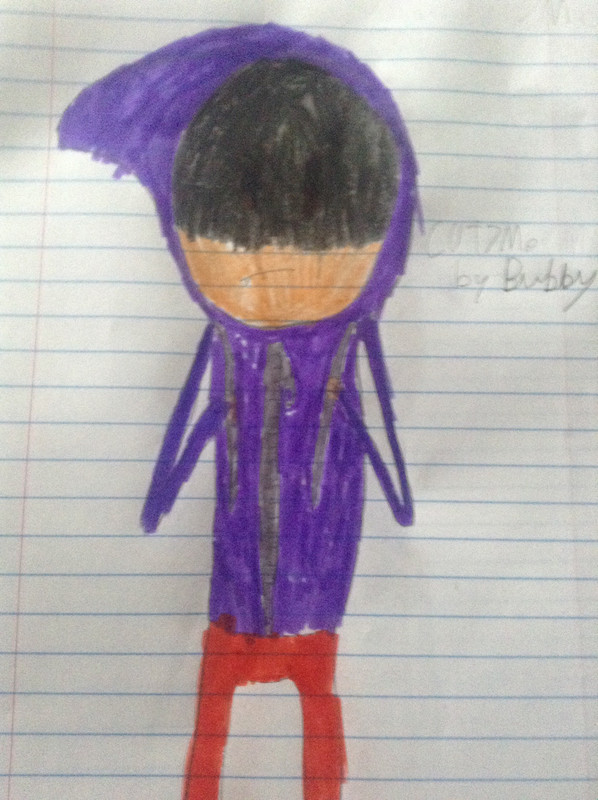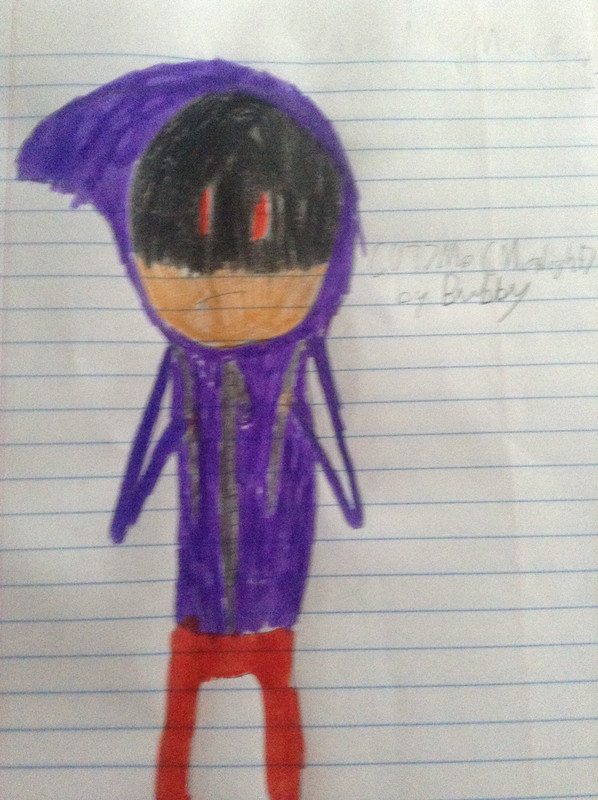 Magic:
[Fire Rain]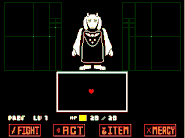 [Fire Circles]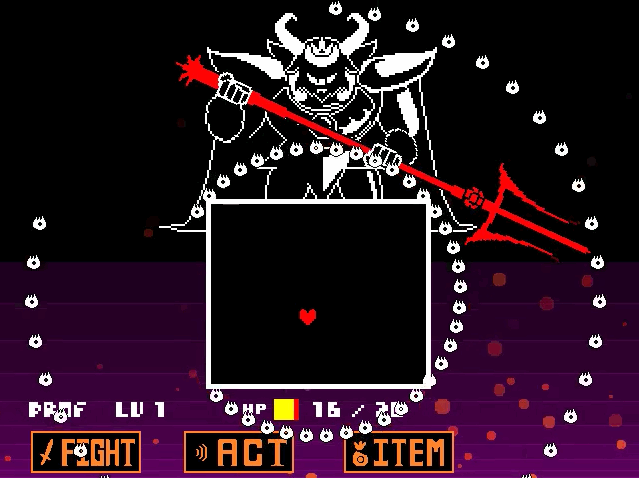 [Inferno's Shadow]
Similar to Sans' Gaster Blasters in that it fires a beam, but instead of light coming from a floating dragon skull, there is purple fire that rushes onto the battle board from a larger fireball.
[Shadow Storm]
Large purple fireballs fall out of the sky, exploding into smaller purple fireballs apon entering the bullet board. The smaller fireballs zoom straight in the direction they were spawned in.
[Broken Shadow]
SOUL turns yellow as Bubby raises her hands, creating destructible purple fireballs that swirl around for a moment before falling into the bullet board where the SOUL can shoot them.
[Unstoppable Fury]
Bubby claps her hands in a praying motion, causing huge volleys of purple fireballs to zoom into the bullet board and also shaking the area a little.
[True Chaos Sabers]
Just like Chaos Sabers but with purple fire, the attack is faster and the animation is way different.
Battle Theme:
(All Routes) Virtue's Vengeance
Last edited: