In-Game Creations Category

General Builds
It all started with little 'firebreaks' and then I thought, I should do it up right. So I started a large world and contrived to build a grid that would be serious control over the spread of crimson after WoF.
All the grids are 700x700, with the exception of the one that I had to move to the right a bit to not go through the temple. I've completely walled the sides of all the shafts and tunnels with Grey Brick, broken out all the background walls (notably all those dang mud backgrounds in the underground jungle) and now, I'm putting Stone Slab walls on all the backgrounds. I've heavily strip mined another map to source all the stone I go through, every shaft uses up about 5 stacks of stone for the background walls alone. I think I'll build towers on each shaft entrance and build a sky highway between them once I'm done.
All the shafts look like this.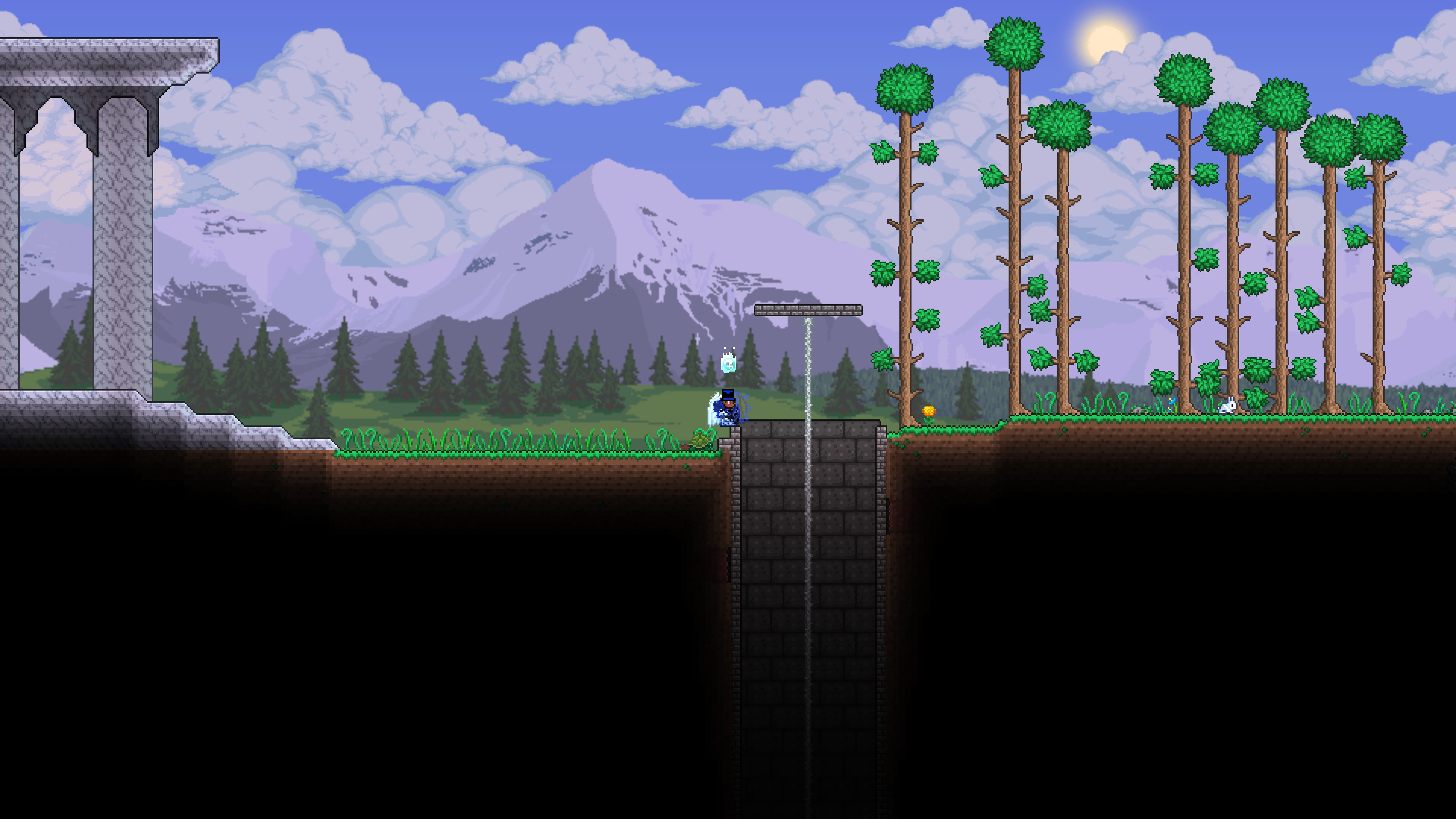 I've used no utilities to do this, Don't really see the point - all done by hand.