Publisher/Developer
Staff member
505 Games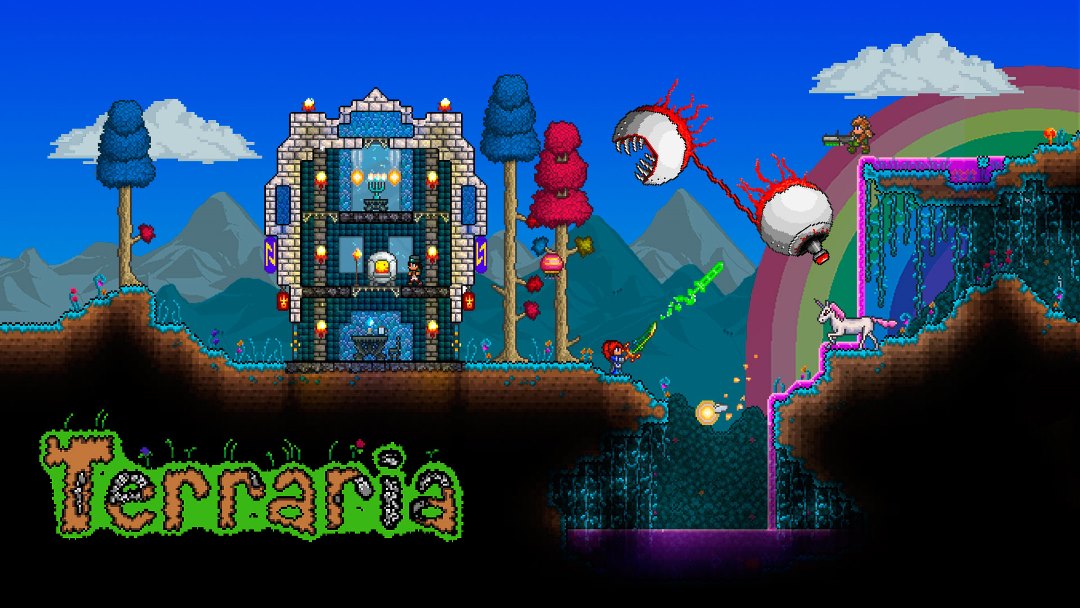 Happy Thursday evening everyone!
We certainly hope that our Mobile Terrarians have been enjoying the feast of Thanksgiving content that arrived yesterday - we don't know about you, but Turkor still haunts our dreams! That said, we certainly don't want our Console fans to think that we have forgotten about them.
So, without further ado, we would like to announce that the official launch dates for Terraria on the Next Gen consoles will be next week!
Terraria for Playstation 4 will launch on Tuesday, November 11th
Terraria for Xbox One will launch on Friday, November 14th
​
We apologize for the few-day gap between the two launches, but we didn't want to hold up either side from getting access to Terraria as quickly as possible. Terraria on PS4/Xbox One will be aligned to the current versions available on PS3/Xbox 360.
Additionally, we have added new cross play functionality to all versions of Terrarian on the Playstation platform. That means that players on the PS4 version can interact with players on the PS3 and Playstation Vita versions - choosing to either battle against or team up with the wider PSN community. We are also working very hard on cross-save compatibility for Xbox One - Xbox 360, but this will not be ready in time for the launch next week. We will keep you up-to-date on any progress made there.
To further get everyone hyped up, here are some screens followed with a few details that we suspect the community will be interested in.
​
Details on the Next Generation Console Launch
The Xbox One and PS4 editions will utilize the same "version" as the current Xbox 360 and PS3 editions. This is commonly referred to as the "1.2" update from earlier this year.
Pricing will differ by country and currency. To get the most accurate price, you will need to check with your local retailer. There is no discount for current owners of the PS3/360 version - however, for a limited time post-launch, we are bundling the PS VITA version in with the PS4 version for anyone purchasing the PS4 version!

New console content is planned for (very!) early next year, and more regularly thereafter. We appreciate and understand the frustrations the community have had with regards to the latency between PC and console updates, so whilst there will always be challenges in bringing that content to the console platforms we'll be breaking updates down into more 'bite-sized' chunks in the future so we can deliver that more quickly from now on!
That's it for now, though we will happy answer any questions that you have - assuming we have and can supply an answer! We hope everyone thoroughly enjoys the new editions starting next week, and that you are all anticipating what is to come with the future of Terraria as eagerly as we are.
Last edited by a moderator: