Consigliere
Staff member
Re-Logic
Administrator
​
You did it everyone! Terraria is officially a Nominee for the 2020 Labor of Love Steam Award! On behalf of the entire Re-Logic development team, a sincere thank you to each and every Terrarian out there for your support.
Now we need your help to finish making this a reality by getting your votes in now for Terraria to win the 2020 Labor of Love Award!
2020 has brought a lot of insanity to all of us - but also one constant, and that is Terraria being in our gaming lives and releasing more amazing content.
10 years, from 250 items to over 5000. Never a microtransaction. Never a paid DLC. If any game defines the "Labor of Love", it is Terraria. This is it, friends, let's make it happen - Terraria = your Labor of Love winner for the 2020 Steam Awards.
Netting a win here would honestly mean a lot for the Re-Logic team and would be the perfect way to cap off what truly and fully has been our Labor of Love for nearly 10 years now. Terraria is not just a game to us, it is family.
​
So, once again, we earnestly ask for your support, your votes, and for your help in getting the word out to everyone you can think of to head on over and vote for Terraria!
To vote for Terraria, click the banner at the top of this thread - or the Vote Now Banner below - find the Labor of Love category and get your vote in now for Terraria, a true Labor of Love!
Oh - and Terraria is once again 50% off for the duration of the Steam Winter Sale!
Pick up your copy - or one for a friend or two - at our Steam Store Page, linked below: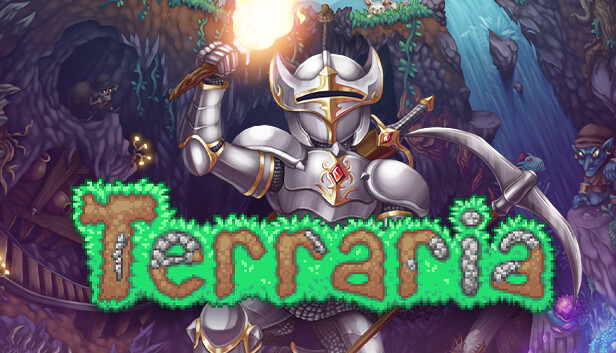 Dig, fight, explore, build! Nothing is impossible in this action-packed adventure game. Four Pack also available! store.steampowered.com
Last edited: