Consigliere
Staff member
Re-Logic
Administrator
Greetings Terrarians!
Fall is nearly upon us, as 2021 turns towards its latter stages. We have always figured that the final few months of this year would be an intense and fantastic time for Terraria and Terrarians, and the reality is lining up with that quite well. From Xbox/PlayStation getting Journey's End in a week to ongoing work on Switch to a wide array of new merchandise items and much more - 2021 may be winding down, but Terraria is just getting started! We have a ton to go over this month, so let's jump right in!

STATE OF THE GAME - TABLE OF CONTENTS
PC NEWS - RE-LOGIC
TMODLOADER NEWS - TML TEAM
CONSOLE NEWS - DR STUDIOS
MOBILE NEWS - DR STUDIOS
COMMUNITY NEWS

PLAYING AROUND WITH STEAM DECK
Recently, we were fortunate enough to receive one of the early waves of development hardware for Steam Deck. Terraria runs so well already on this amazing new platform, it is so customizable and opens the door for all new control schemes and more - in fact, the team is already looking for ways to further optimize the experience. This will take the form of a small upcoming PC update in order to optimize the controls, etc. in time for Steam Deck launch. We cannot wait for everyone to experience Terraria on Steam Deck - it really is a fantastic device for playing our game.

STEAM WORKSHOP NEWS
The level of quality and quantity on the Terraria Steam Workshop just continues to climb - nearly 30,000 packs and worlds so far, which is just insane! If you have not checked out the Workshop yet, what are you waiting for?
Click the banner above to check out the Terraria Workshop!

TERRARIA WORKSHOP DEVELOPER'S CHOICE SELECTIONS
As in the past, we are gathering up our possible selections that we will reveal in a future State of the Game!

WHAT ELSE IS GOING ON?
Game jams keep on jamming on! We finished up our first jam project and are off onto another very different experiment at this time. The entire process has been a lot of fun and immensely helpful towards exploring ideas, building skills, and improving on how we work together. All of these things will pay huge dividends down the road!
So, for now, we will have to just continue to ask for your patience and trust in our process as we continue our own journey towards whatever lies ahead.

As always, keep your bug reports coming via the handy bug report button below!

Thanks again, Terrarians - we are as always blown away by your support!
Back to Table of Contents

​
Hello everyone!
As we shared previously, the tModLoader 1.4 Alpha is out now - you can click the link below to find out more. Do keep in mind that this Alpha is primarily intended for developers as an audience - so play around with it at your own risk!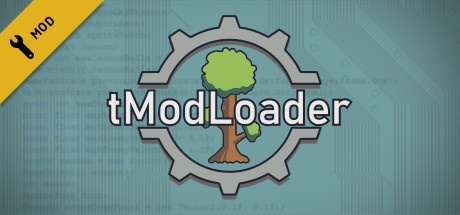 TML for 1.4 Terraria is now LAUNCHED! See this announcement post for more info: https://steamcommunity.com/ogg/1281930/announcements/detail/3355757885625785396
steamcommunity.com
As always, you can keep track the current progress and such more in real time at
tModLoader/tModLoader
(But note that the completion percentage doesn't mean anything, because issues and PRs don't have weights.)
Developers who are willing to contribute may do so by doing PRs to the
tModLoader/tModLoader
branch. (See
tModLoader/tModLoader
)

TMODLOADER ISSUES/BUGS
The Re-Logic team does not directly develop TML, so bugs with TML are best reported via the links below.
tModLoader - Play Terraria with Mods!
https://tmodloader.net/discord
Back to Table of Contents

XBOX & PLAYSTATION
Greetings, Terrarians! One week ago, we revealed the launch date for Journey's End on PlayStation and Xbox - leaving us one week out from this amazing update being in your hands!
In case you missed it, Terraria: Journey's End is coming to PlayStation and Xbox on September 30th!
The team is eagerly anticipating the launch, and we hope that each and every one of you enjoy the fruits of our labors over the past several months. We have really enjoyed working on this update and thank you as always for entrusting us with the opportunity. It is not a responsibility that we take lightly!
Of course, the team will be on full alert and standby for any bugs or issues that arise at launch - so be sure to use the Bug Report process that we will share in the launch day post if you encounter any issues!

NINTENDO SWITCH
The team is continuing to chip away at the extra work needed to bring Journey's End to Nintendo Switch! What all does that entail? Mostly it has to deal with the specific features and scenarios that the Switch presents. Things such as
UI differences - Docked vs Undocked, etc.
Further Performance Optimization
Touch Controls Optimization, including the hybrid control styles dictated by Switch
All of the specific platform-required stuff
etc.
We do not have a precise update on timing to give you just yet. Give us a bit longer to be sure that things continue to stay on track and on schedule - we certainly do not want to give you any timing estimates that we are not confident to hit! That said, as of today, everything is very much going well and remains on time.
Back to Table of Contents

Hello everyone!
Hang in there, our Mobile friends - your time in the spotlight will come again soon enough. As you will see above, we are getting ever-closer to that console release, after which we will be entering the era of "Parity" where we are going to be pushing for a world where all Terrarians are on the same version.
We have also been made aware of some issues impacting some players in regards to Android 11. The team will be looking into this shortly, and we will get any needed fixes out just as soon as possible!
Thanks as always for the honor and trust you give us each month to work on Terraria - it is not a responsibility that we take lightly, and we look forward to bringing more amazing things to you all as we move forward.
Here's the latest and greatest happenings on the Community side of things. Thanks as always for being the most engaged and awesome gaming Community ever!
TERRARIA MERCHANDISE STORE HUB
​
The merchandise hub has a few new items added over the past month... and there are a lot more coming very soon! Big plans here for the 2021 Holiday season - so this is a place you will want to watch for all of your gift-giving (or rewarding yourself
) needs!
Click the banner above to head to
Terraria.org/store
now!​

TERRARIA MERCHANDISE UPDATES
We still have a handful of partnerships and products that remain under wraps, but that we will be revealing just as soon as the time is right - our plan is to have a LOT more out for the holidays. That said, what better time than the State of the Game to check in on news from our existing partners as well as to shine a light on some other things that are in the works?
ANIMEGAMI FOREST BIOME HIGH-END COLLECTIBLE RESIN STATUE PREORDERS UNDERWAY
A few weeks ago, preorders began for this amazing one-of-a-kind super high-end collectible resin statue from Animegami Studios! To be clear, this is a very high-end piece that is intended for the hardcore Terraria fan - and may not be for everyone. That said, our good friends at AGS have done what they can to enhance the affordability via an array of interest-free payment plans that spread out the cost over time.
Click the image above to check out the details and to preorder the Forest Biome Resin Statue!
---
SKYLAND ARTS LIMITED EDITION TERRARIA FIGURES - SERIES 1A PREORDERS NEARLY DONE!
The response to this Kickstarter-as-preorder campaign could not have been stronger! Terrarians everywhere have spoken loudly with their support here - blowing away the $10,000 campaign goal to the tune of over $250k in preorders! Our partners at Skyland are now hard at work with lining everything up to get these out to everyone in the near future. Once we have an update on a specific timeline for delivery, we will get that to you! For now, we would refer everyone here:
SKYLAND ARTS TERRARIA FIGURES SERIES 1A PRODUCTION UPDATE
Missed your chance? Not to worry, Skyland has left things open for a bit longer via a "Late Order" system that you can check out below!
LATE PREORDER SKYLAND ARTS LIMITED EDITION TERRARIA FIGURES - SERIES 1A HERE!
---
HALLOWEEN-THEMED TERRARIA MERCHANDISE COMING VERY SOON!
Our fantastic partners over at Vidglo (
Terraria.shop
) have been hard at work on some new offerings for the Fall/Winter season. The first of those to roll out (available very soon!) will be the Terraria Halloween Collection - which you can see in the sneak peek above!
We will update the Merch Hub the instant these are available, and you can keep an eye on
Terraria.Shop
as well so that you know the instant these are released!

JOIN THE TERRARIA DISCORD SERVER
Artwork by Zagots
​
We are thrilled that 1.4 update is finally coming to PlayStation and Xbox! If you are not already involved in the Terraria community then join the official Terraria Discord server to recruit allies to join your world, discuss all things Terraria, participate in events with prizes, and so much more.
We host daily events in the
Terraria Discord
server where you can win exclusive Terraria merchandise in our custom Terraria Prize Shop. Our official activities range from Terraria trivia to art events where the community votes for the winner!
The
Terraria Discord
server is the central hub to chat live with your fellow Terrarians so please stop by and introduce yourself if you have not done so already.



Until next time, Terrarians - we hope you have an amazing month, and we look forward to bringing you the latest and greatest next time!

Back to Table of Contents
​
Last edited: