Hello everyone,
Today I wanted to show a texture pack I have been working on.
DESCRIPTION
This texture pack is focused on the Eater of Worlds, making the shadow scales it drops a big factor in its appearance.
Giving it more of a unique look when compared with the rest of the corruption monsters.
Now presenting an alt version of the pack, the "Light" version has all the textures of the normal pack,
but with a lighter tone of purple on the Eater of Worlds's scales.
SHOWCASE
SCREENSHOTS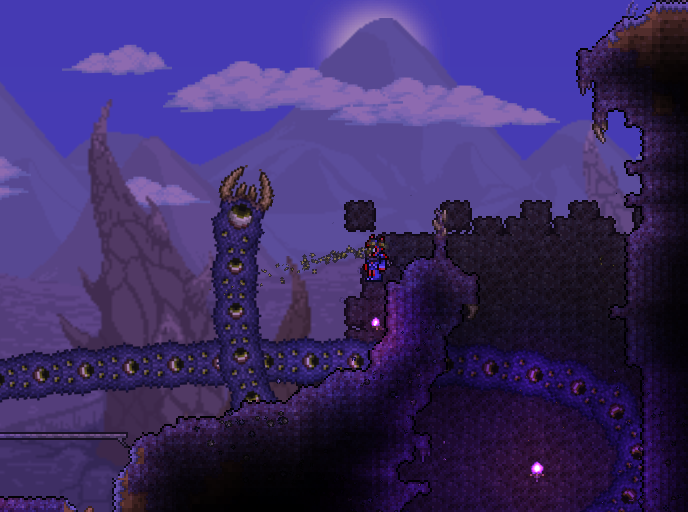 Light version
CONCLUSION
In case you have suggestions to improve this pack, feel free to comment.
That's all for now, have a nice day everybody.​
Last edited: