as of right now the mod is still a heavy wip and is unavailable to download
Welcome to Tides of Aether, This mod aims to be another large content mod, but as it stands right now were still currently building the mod from the ground up.
The planned release version will have 4 bosses, 2 pre-hardmode and 2 hardmode
over 100 items, this includes crafting materials, weapons accessories and so on.
and at least 2 new ores
several new enemies
and 1(maybe 2 idk man depends) new Town Npcs
We are currently in need of more spriters and animators!
if you think you can help you can contact me here on the forums or on our official discord
Current update status:
E
Current Content for the release version is 50% complete
Join the Tides of Aether Discord Server!
Content Spoilers:
Pre-hardmode Bosses:
Great Peruda:
A large penguin-Drake that inhabits the ice biome
this guy is the first boss in the mod and comes be before the king slime in progression
he drops the material to make items that are useful for getting a quick start in the game
Juvenile Corphel:
a large Slug-Drake that comes after the EoC, he drops the materials to make a load of useful equipment for fighting the bosses to come
Hardmode bosses:
Forgotten Guardian:
An ancient mechanism long sense rusted over and forgotten
Nahlyn:
an escaped fugitive, armed with a stolen and powerful weapon
Minibosses and enemies:
we will have very many minibosses and enemies here are just a few
Sirens:
The Hallow siren will be just one of many different kinds of sirens you will be able to find.
Sirens are a rare miniboss type that drop special Materials to make cool and unique items,
they also have a chance to drop a super rare transformation accessory with its own unique perks
Drake Minibosses:
wyverns are a semi-rare miniboss type:
they range from any thing like the classic wing armed dragon, to this neck monstrosity here
and will have their own unique loot to drop
Weapons:
Lances:
A new type of melee weapon, they act like the traditional spear weapon when you attack, but holding right click will let you use the shield to block!
Lances are specialized for tanking damage and countering with powerful attacks
Gunlances:
LongSword: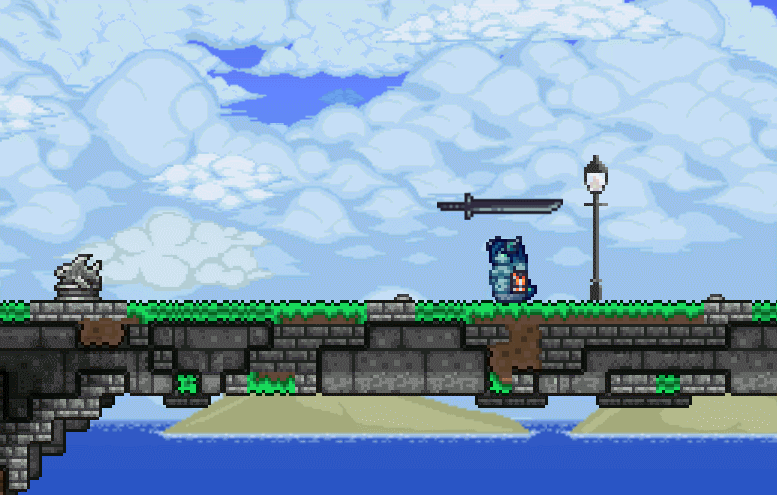 attack enemies to build up your spirit meter, the spirit meter can then be used to preform up to 3 different moves:

The Forward Slash:
m2+a or d will send you in the direction of your mouse and will preform a forward slash
The Back Slash:
m2 will preform the counter backslash, a move that lets you doge attacks twice and deal out some damage
The Spirit Slash:
m2 + w or m2 +s will preform the the Spirit slash attack, a high risk high reward counter attack
Accessories:
(Or the more notable ones for the time being)
Mana Battery:
a Useful accessory for early game mages, it should help cut down on the potion consumption
Siren Crystals:
siren crystals are a very rare accessory doped from sirens, equipping them allows you to take the form of a siren and gain some of their abilities and aspects.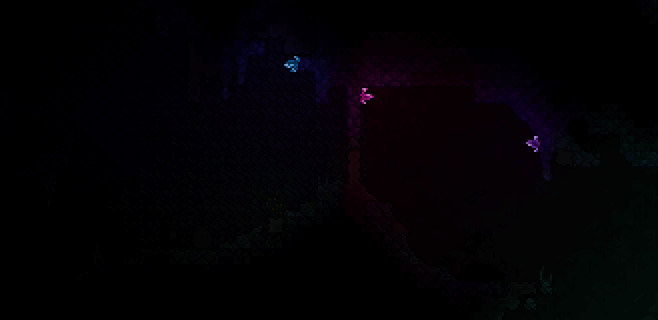 Insect charm:
a very useful accessory for summoners, it can be obtained in the early game, it summons a insect ally to attack enemies for you, and when they attack enemies they have a chance to drop essences that you can pick up and gain buffs from.
Enchanted Sheath:

a very important melee accessory, it essentially gives every true melee weapon a projectile that doubles the range of the weapon at the cost of damage
Tiles and blocks:

Dragonvein Crystals:
a rare crystal said to be formed from the long dead corpses of dragons, it is used in important upgrades
Quick Silver:
an uncommon mineral that is used in the refinement of other ores
quick silver essentially lets you get more bars out of less ore
Development team:
Lead Developers:
Gamagamer64
Ziggums
Kerubii
Programing team:
Skymory_24
Visual Team:
Oxymercuration
MrPlague
Other Notable members of the team:
Dan Yami
SpectreSkirt
Special thanks:
BabeElena, for making a preview for the mod:
B.ghost
for helping with early mod concepts and development
Pinkie
for making alot of the hunting horn sound effects, seriously you are awesome
Last edited: