updated 29/03/2021
introduction:
hi there, this is my first adventure map project, I ve been fiddling around with builds on my solo playthroughs or with a friend but now with journey mode I really felt like making something and uploading it. also I never really got into wiring and with this map I ve been forcing myself to get some wiring basics into my thick skull
premise:
the idea started simple, kill monsters and make it to the next safehouse where better gear is stashed. the name is inspired by the goofy movie trailers for the fictional grindhouse trailers and army of the dead.
I will add a little lore to the map once it s done, nothing fancy tho, just to sorta tie it all together.
how to play:
-create a new journey character, delete starting gear
-freeze time at midnight
-set monster spawn to zero
-the chainsaw is for killing, if you wanna chop wood I d recommend doing that after testing the map once without killing trees
-I mostly test on normal difficulty, if you find expert works too, let me know
download link: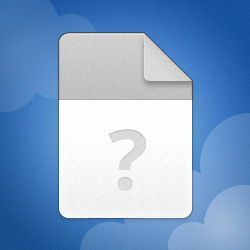 MediaFire is a simple to use free service that lets you put all your photos, documents, music, and video in a single place so you can access them anywhere and share them everywhere.
changelog:
v0.2​
-added next area old temple​
v0.11​
-revisited wiring in cemetery and longhouse, waves should finish now as planned no matter how often you trip the sensor​
-added cobalt shield to starting gear​
v0.1​
changed world in Tedit from welcoming you with a blood moon
​
next up:
adding more gear options to safehouses, fiddling around with area transition and what next area is gonna be
optional reading:
with this map I m mainly trying out different concepts like spawning in mobs exclusively with statues or other methods and some very light platforming. and of course wiring, been going around the forums gathering info on circuits, I m using a very handy world loader for the initial instructions on playing, I will credit the author when I find the original post.
I wanted to start out with small maps since I tend to get caught up in grand ideas and then I never finish them and to learn what works for me when using journey mode.
feedback of any kind is appreciated, some headers might be progression, difficulty, gear, general fun
playable areas:
-cemetery
-longhouse & pit
-old mines & scar
-old temple
spoilers of what each area is supposed to be like (spoilerheavy)
all areas are on a fixed timer during which mobs spawn, timers mostly start by walking over a sensor right before the area
first crypt a couple of skeletons spawn, rather short
second and third crypt skeletons spawn in alternating; ghosts spawn rather unpredictably
longhouse has 4 spawnpoints plus 2 roof spawns for eyes
starts out with vikings spawning under the bridge and right door and the spawns moving to the left, eyes spawn first left then right

the pit has 2 spawnpoints for eyes and one wraith will spawn after you make it to the chain for climbing up
first part: spiders spawn as you turn on the lights in each section, optional way of doing it is taking the glow sticks and not turning on the lights at all, that way no spiders spawn;
at the bottom there s a pool, if you fall into it and take too long to get out dripplers will spawn from underwater caves

second part: mimics spawn at mine shafts when you leave the spider den
activating the ladder back to the safehouse on top closes the spiderden

scar: some harpies spawn but I didnt want to swarm the player with em
closing the gate over the pit requires you to flip the lever and stay at it for the closing to continue;
pigrons spawn from the pit and bats will sometimes spawn in from behind
Last edited: