Welcome to Lorence's Mario Texture Pack! This texture pack is made to be a full overhaul of the gameplay to look more Mario themed.
---
C
o
n
t
e
n
t
Retextures over 2000 resprites including an updated localization file!
500+ Enemies
28 Town NPCS
25+ bosses (pillars, cultist, and moon lord included)
30+ Blocks and backgrounds
150+ backgrounds (overworld as greenland, corruption as boo's mansion, etc)
130+ items (including mounts and summons)
1000+ gore (all of it)
Journey mode icons retextured
Health and mana bars (both fancy and normal) are also retextured
All localization files updated to match the enemies
---
G
a
l
l
e
r
y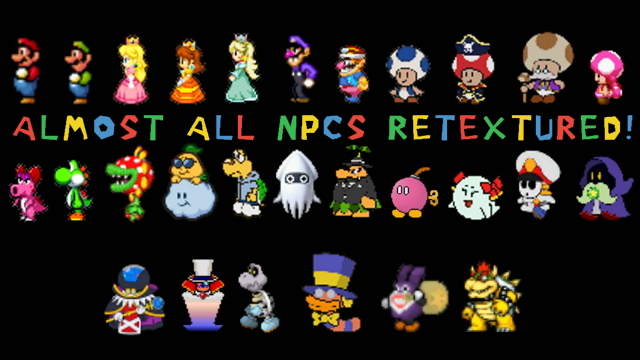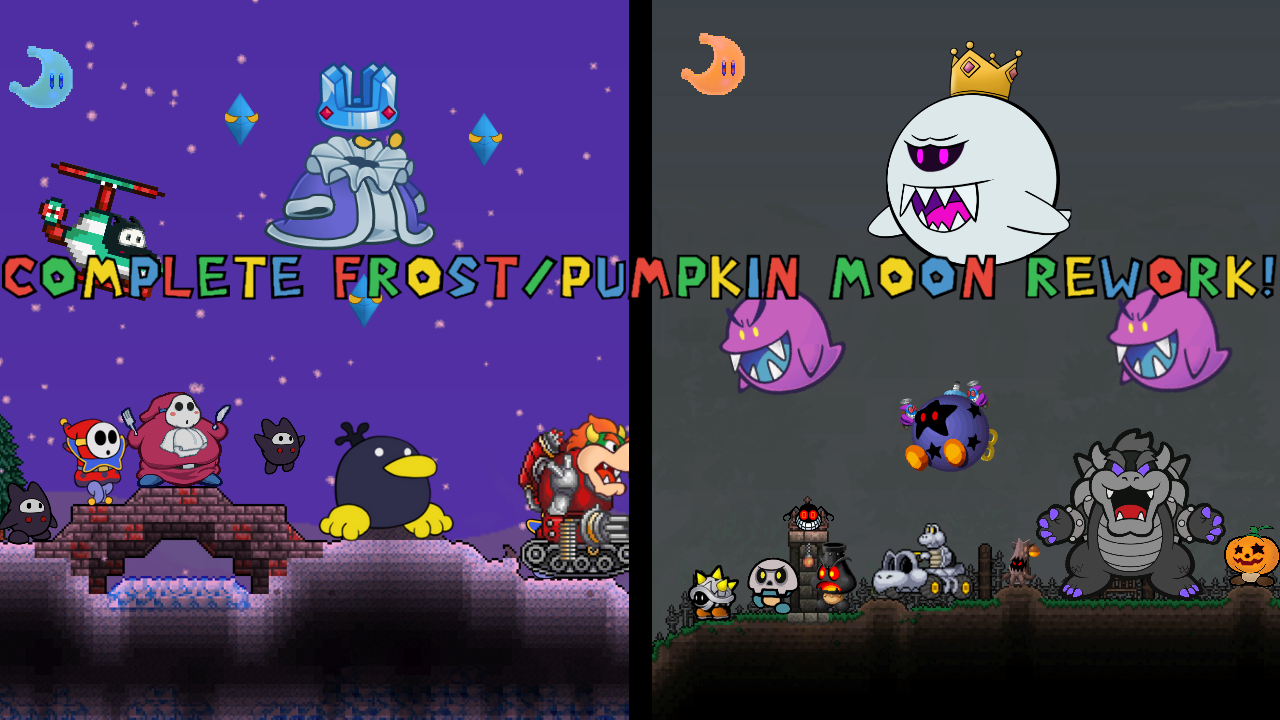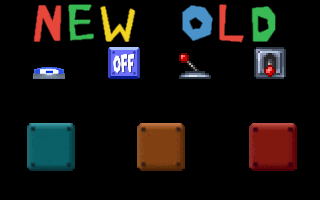 ---
D
e
t
a
i
l
s
This texture pack replaces many elements in the game, corruption and crimson are aimed around turning the environment into a boo's creepy forest. The goblin army to Shy Guy Army, Pirates to X-Nauts (from paper mario thousand year door), Martian Madness to X-Naut Invasion, Pumpkin Moon overhaul for all enemies, Frost Moon overhaul for all enemies, and Old One's Army now the paper invasion (based on super paper mario enemies).

This pack also does a complete overhaul of the journey mode textures of the journey mode tool icons. Finch staff is now Star Spirit Staff, summoning a star spirit to protect you. This is just one of many other summons retextured as well, yoshis, shy guys, spikeys, etc. Almost every mount is retextured to be a Mario related mount, slime mount as jumping boot, UFO as the clown car, Bunny as yoshi, etc.

This pack also changes many more details such as clouds, health and mana icons, levers (as P-Switches), health potions as mushrooms, mana potions as items from the mario series, and much more. The classic and fancy UI alternate between Mario moons as mana and Mario flower power as mana. Almost every single enemy in the game is retextured, only bosses that I didn't get was queen slime and the more recent cyclops.
---
D
o
w
n
l
o
a

d
You can install the texture pack by subscribing to it on steam.
---
C
o
n
t
r
i
b

u
to
r
s
---
Other published mario texture packs...
Please do not republish this texture pack without my consent.
If you want to use any of the sprites or ask any questions regarding textures feel free to ask!
Last edited: