A while ago, I made a "large" Steampunk-inspired house (large for my builds at the time) that I used to house the Steampunker, Tinker, and Cyborg as seen below.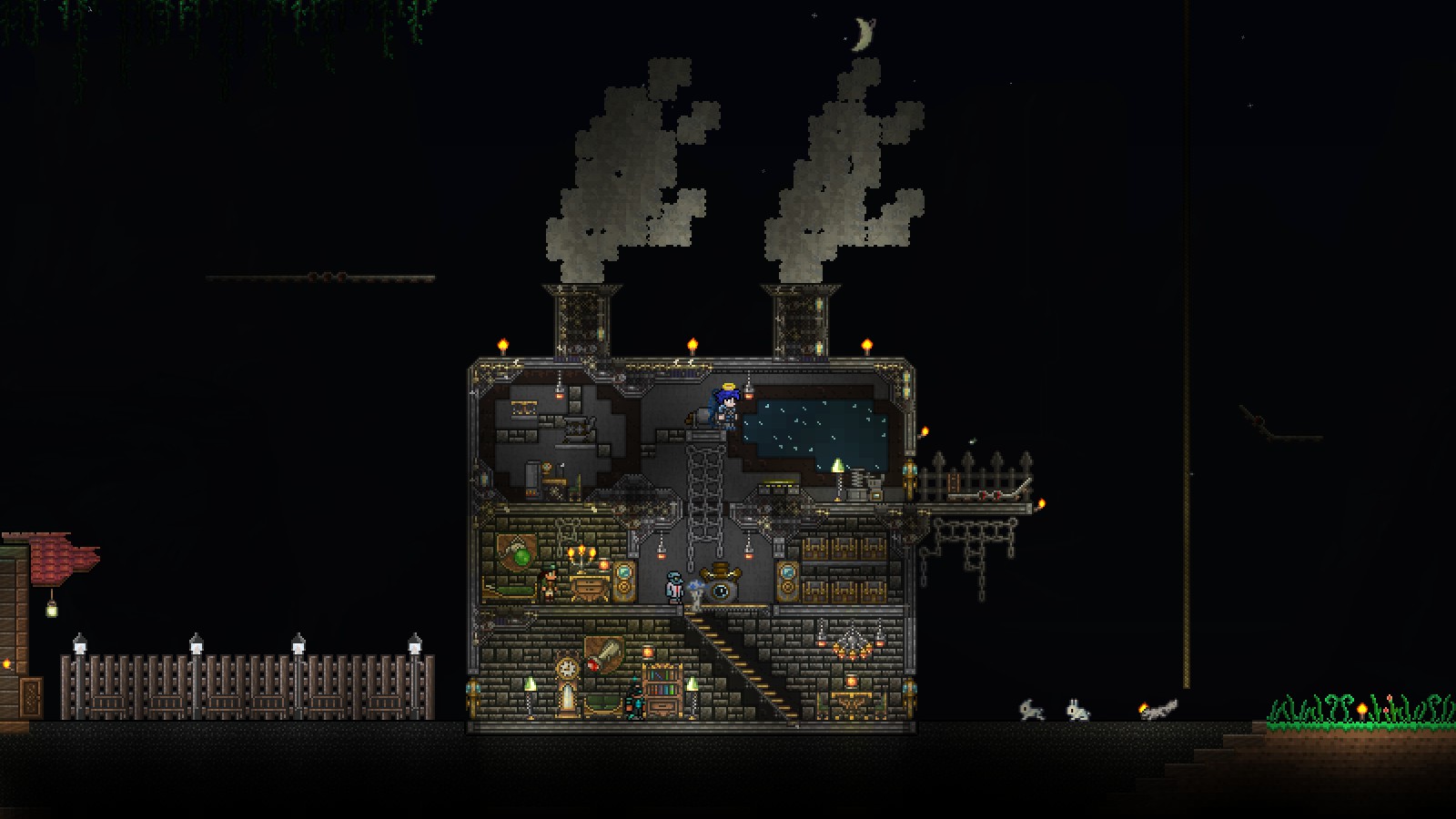 I uploaded a screenshot to Steam and received a bunch of positive feedback (many comments, 60+ upvotes, and a week on the Community Hub :3)
However with 1.3 having recently arrived, and me reaching the point in my playthrough where I have every NPC besides the Cyborg, I decided to start building more permanent homes for them besides the standard wooden apartments I build at the start of every playthrough I do. Having just gotten the Steampunker to move in, I decided to work on a new Steampunk home for her and 3 other NPCs. Not much of it is complete, I just have the general frame completed and the bottom room's design right now.
I'm planning on it being a more "traditional" Steampunk house, having more than just cogs and tin bricks making up the structure. I'm planning on using the lower room's design scheme for the other 3 rooms, and using tin bricks in the background of the neck of the tower, with steampunk stairs leading up to the top. As you can tell by this annoying harpy, I'm building the house in space. After I complete the build itself, I'm going to construct an artificial floating island underneath it spanning the width between those two dynasty wood blocks underneath the bridge.
With all that said, is there anything you guys think I should add/change? I'm open to suggestions, for I've never built something this complicated before and I'm am worried it won't turn out as expected. Thanks for your time, please leave some feedback.