I've played way too much Terraria and I've played too much persona and that eventually facilitated into me playing too much Terraria with persona music so when 1.4 came out i spent the first two days working out how many songs there were in JE and what the tracklist was and i spent these last two days deciphering the otherworld tracklist (more on how to access it in the tracklist for those avoiding spoilers) and I ended up with this. I think its in an uploadable state and thus I am going to upload it. There are a few songs that have shoddy loops at times but thats usually if your somewhere longer then you should be (pausing time with journey mode e.t.c.) And finally,
REMEMBER TO BACK UP YOUR CURRANT WAVEBANK IN CASE OF AN ISSUE.
SMTP1=Shin Megami Tensei Persona 1
P2IS=Persona 2 Innocent Sin
P3=Persona 3
P3Fes=Persona 3 Fes
P3TM=Persona 3 The Movie
P3DMN=Persona 3 dancing in moonlight/dancing moon night
P4=Persona 4
P4G=Persona 4 Golden
P4DAN=Persona 4 Dancing All Night
P4NM=Persona 4 nevermore reincarnation album
P5=Persona 5
P5DSN=Persona 5 dancing in starlight/dancing star night
P5R=Persona 5 Royal
P5S=Persona 5 Scramble
Will update if i forgot any
1.No more what ifs P5R (Night)
2.Let butterflies spread until the dawn SMTP1 (Eerie[blood moon/meteorite])
3.Way of life P3P (Overworld day)
4.Danger zone P3P (Boss 1[King Slime, Eye of Cthulhu, Eater of Worlds, Skeletron, Skeletron Prime])
5.Ideal and the real P5R (Original title screen[Click the sun or moon to access])
6.Whats going on P5 (jungle day)
7.Living with determination Iwatodai arrange P3 (Corruption)
8.Like a dream come true in the labyrinth PQ (hallow)
9.The voice someone calls in the labyrinth PQ (underground corruption)
10.Joy in the labyrinth PQ (underground hallow)
11.Bloody destiny SMTP1 (boss 2 [wall of flesh/the twins])
12.Deep breath, Deep breath P3 (underground)
13.Rivers in the desert Scramble remix P5S (Boss 3[Brain of cthulu,the destroyer, and frost legion])
14.Royal days another version P5R (snow)
15.A sky full of stars P4G (space night)
16.Mementos Upper layer P5R (Crimson)
17.Life will change P5 (golem/lunatic cultist)
18.Your affection reincarnation P4NM (Alternate overworld day)
19.Beneath the mask rain P5 (rain)
20.Memory P4G (Underground snow)
21.The days when my mother was there P5 (desert)
22.Sun P3P (Ocean day)
23.Footsteps of time PQ (dungeon)
24.Take over P5R (plantera)
25.Master of tartarus P3 (queen bee)
26.Life will change instrumental P5 (temple)
27.Backside of the tv P4 (eclipse)
28.Rain (Sound Effect)
29.Butterfly kiss P5 (mushrooms)
30.Mass destruction lotus juice remix P3TM (pumpkin moon)
31.Price another version P5 (Alternate underground)
32.Wiping all out P3P (frost moon)
33.Mementos middle layer P5R (Underground crimson)
34.Keep your faith P5R (Lunar pillars)
35.Prison labor P5R (Pirate invasion)
36.Mementos Under layer P5R (hell)
37.The fog atlus konishi remix P4DAN (martian madness)
38.Throw away your mask P5R (Moon lord)
39.Heartful cry P3Fes (goblin invasion)
40.The days when my mother was there Atlus kitajoh remix P5DSN (sandstorm)
41.Last surprise Scramble remix P5S (Old ones army)
42.New days P4 (Space day)
43.New beginnings P5 (ocean night)
44.Iwatodai dorm P3 (windy day)
45.Wind ambience
46.Tokyo Daylight P5 (town day)
47.When the moon reaches out to the stars P3 (town night)
48.Lone prayer SMTP1 (Slime rain)
49.Price P5 (terraria remix music box exclusive)
50.Burn my dread P3 (launch title screen music)
51.brand new days the beginning P3Fes (Return title screen music)
52.tartarus block 6 p3 (thunderstorm)
53.omen p4 (graveyard)
54.Specialist P4NM (underground jungle) a little backstory behind this one is it used to be a placeholder (the music boxes are also placeholders i may update) but it grew on me as i played
55.Layer cake P5 (jungle night)
56.
57.
58.Blooming villain scramble remix P5S (Duke fishron)
59.Time P3P (Morning rain)
60.Quest battle P2IS (Console theme music box exclusive)
61.The days when my mother was there another version (underground desert)
Will reply with the otherworld tracklist and how to swap the music to it later
Please inform me of any issues and i will fix them in updates NOTE: a song may get replaced if its issue is too bad if songs get replaced there will be different downloads for the fixed but changed wavebank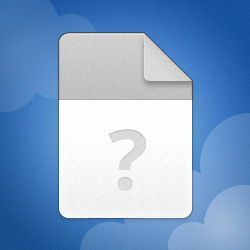 MediaFire is a simple to use free service that lets you put all your photos, documents, music, and video in a single place so you can access them anywhere and share them everywhere.
to install this go to your terraria content folder and replace the Wave bank.xwb file in there with this one and make sure its named the exact same
Last edited: