Status

Open
Artist Request Conditions

Open/Public
This is where I post non-Terraria related sprites, enjoy!
But keep in mind before you explore...
Visit Simple's Sprite Library for sprites that are related to Terraria or Mods
Now, enjoy!
Blockheads
Cliffside
Bitslime
Simple's Font
My Logo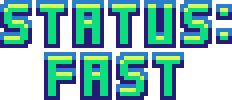 Banners I made for Ghostrix's Roleplay and My Roleplay (Might make banners for other RPs soon.)
Some Cave Wall Thing
RAINBOWS
Holidays
I am now going to start a routine each day to sprite something that represents the holiday.
National Corn Chip Day (1/29)
US National Croissant Day (1/30)
Backwards Day (1/31) US National Freedom Day (2/1) Groundhog Day (2/2) National Carrot Cake Day (2/3) National Pizza Day (2/9) Abraham Lincoln's Birthday and the Chinese New Year (2/12) Valentine's Day (2/14)
Sans Resprite ¯\_(ツ)_/¯

Last edited: