You should defeat bosses and make Terrablade. Im got inspired by r'lyeh nexus and other maps.
You can play this map with friends, 1-4 players. If you already played map earlier, you can skip defeated bosses. If you found any bug, tell me.
Also, if boss are too hard, you can skip it (fight another boss, or take key). Also don't forget to turn off health and mana timer, or next one won't work.
Work in progress, but you can play beta version that have: King slime, Eye of Cthulhu, Brain of Cthulhu, Eater of Worlds. queen bee, skeletron, Wall of Flesh.
Map was made with mod support: Cheat sheet and Hero's mod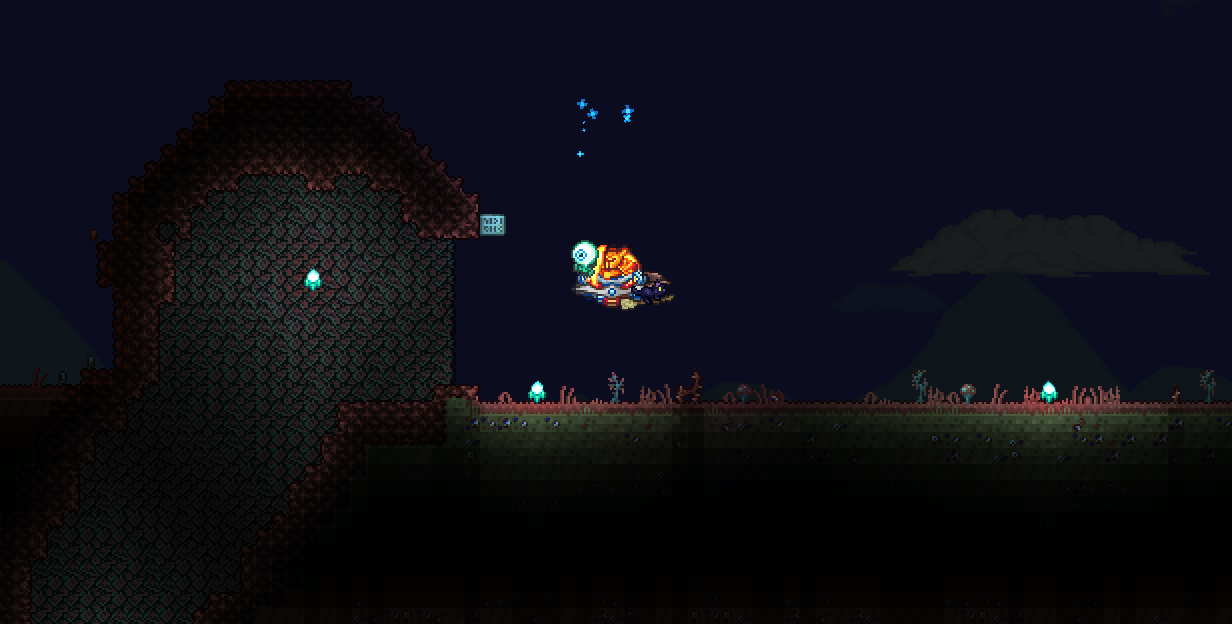 Version 0.1 - First version with eye of cthulhu and king slime
Version 0.1.5 - Added secret research base, map test 1 (not full)
Version 0.2 - Added BoC and EoW, some decorations, because flying boxes look bad
Version 0.2.5 - Start weapon upgrade, little fixes, added update log, map test 2
Version 0.2.6 - Another little fix
Version 0.2.7 - SRL Fixed (reduced difficulity): Smaller amount of spear traps, fixed fire traps, banners
Version 0.2.8 - More life crystals, little fixes, end of the test 2
Version 0.3 - Added queen bee, skeletron, little fixes and other updates. (also map test 3, ended)
Version 0.3.5 - Added bad time mode, added pvp arena, added zip download, added boxes for pillars (for future)
Version 0.4 - Added large topaz into after-skeletron chest, added muramasa into after-EoW chest, added wall of flesh, little fixes (tested).
Version 0.4.1 - Added some beds, added tips, added teleportation room.
Version 0.4.2 - Added checkpoint to SRL, added a new rule to king slime, MAJOR BUG FIX (teleportation room switch turned up now).
Version 0.4.3 - Reduced spiky ball traps at SRL, added end room to teleportation room.
Version 0.4.4 - More beds.
Version 0.4.5 - Little changes, little mage nerf
Last edited: