Consigliere
Staff member
Re-Logic
Administrator
Greetings Terrarians!
The first half of 2021 is behind us - and what a first half it was for the world of Terraria. The second half of the year is setting up to be even bigger - with the release of Journey's End on Xbox, PlayStation, and Switch all slated to come in the next handful of months alongside some pretty darned cool merchandise offerings... and maybe even a few surprises along the way. Let's jump right in and kick the second half of 2021 off properly. The first half was crazy and fun, but we are just getting warmed up!

STATE OF THE GAME - TABLE OF CONTENTS
PC NEWS
TMODLOADER NEWS
CONSOLE/SWITCH NEWS
MOBILE NEWS
COMMUNITY NEWS

PC - RE-LOGIC
STEAM WORKSHOP NEWS
The level of quality and quantity on the Terraria Steam Workshop just continues to climb - over 20,000 packs and worlds so far, which is just insane! If you have not checked out the Workshop yet, what are you waiting for?
Click the banner above to check out the Terraria Workshop!

TERRARIA WORKSHOP DEVELOPER'S CHOICE SELECTIONS
The team has their eyes on a handful of picks for our next round of Developer's Choice - but we want to give a bit more time to further evaluate and to let more packs and worlds arrive. Look for our next round of selections next month! That said, we are pretty darned proud of the ones that are there already.

WHAT ELSE IS GOING ON?
We know that everyone is starving for more information on what the Re-Logic team has been working on together. Again, we cannot give a ton of details here other than to say the Game Jams continue unabated. In fact, our first full Jam is almost coming to its completion. Not sure if or when we will ever share what that turned out to be (again, these are not intended to be fully fleshed out expansive games)... but you never know.
So, for now, we will have to just continue to ask for your patience and trust in our process as we continue our own journey towards whatever lies ahead.

As always, keep your bug reports coming via the handy bug report button below!

Thanks again, Terrarians - we are as always blown away by your support!
Back to Table of Contents

TMODLOADER NEWS - TML TEAM
​
Hello everyone!
We provided a brief update on our progress on Steam just after the last State of the Game - this is definitely worth checking out so that you can see the latest and greatest: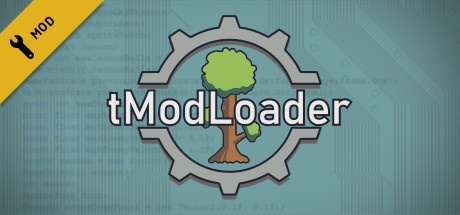 TML for 1.4 Terraria is now LAUNCHED! See this announcement post for more info: https://steamcommunity.com/ogg/1281930/announcements/detail/3355757885625785396
steamcommunity.com
As always, you can keep track the current progress and such more in real time at
tModLoader/tModLoader
(But note that the completion percentage doesn't mean anything, because issues and PRs don't have weights.)
An official pre-launch playable alpha/beta version remains very likely - more on that as we have more to share. After we're done with that testing and any related fixes, release will be very close! At this time, however, we still can't give anyone an ETA for the full release.
Developers who are willing to contribute may do so by doing PRs to the
tModLoader/tModLoader
branch. (See
tModLoader/tModLoader
)

TMODLOADER ISSUES/BUGS
The Re-Logic team does not directly develop TML, so bugs with TML are best reported via the links below.
tModLoader - Play Terraria with Mods!
https://tmodloader.net/discord
Back to Table of Contents

PlayStation 4, XBOX ONE, Nintendo Switch - DR STUDIOS
XBOX & PLAYSTATION
Greetings, Terrarians! As we shared last month, Console Journey's End is now in the Beta phase - where we get to do all of the fun and hard work of testing, fixing, and optimizations... followed by more testing, more fixing, and even more optimizations.
So, what's the latest? The team has made a ton of progress across the board this past month, and we are happy to report that - barring any unforeseen issues - we are planning to submit Terraria: Journey's End to Sony and Microsoft within the next few weeks! Once we reach that stage, the timing and what happens will be a bit out of our hands (how long it takes them to review, what they want fixed, etc) - but this will be a major milestone towards getting the update in your hands!
Nothing fancy to show off this month - the team has their heads down on the final push. Wish us luck!
STORIES FROM TESTVILLE
This is what I get for torturing the local wildlife in the Hallow...
Ok, who said these Lunatic Cultists could hang out on the front porch?!
Her Royal Majesty was quite displeased that I had been picking on her subjects all this time

NINTENDO SWITCH
Repeating what we shared above, we expect to have Journey's End for Switch out later this year, just a bit behind Xbox and PlayStation.
Back to Table of Contents

MOBILE - DR STUDIOS
​
Hello everyone!
Hang in there, our Mobile friends - your time in the spotlight will come again soon enough. As you will see above, we are getting ever-closer to that console release, after which we will be entering the era of "Parity" where we are going to be pushing for a world where all Terrarians are on the same version. Those will be exciting times, and we are thrilled to have you along for the ride with us!
Thanks as always for the honor and trust you give us each month to work on Terraria - it is not a responsibility that we take lightly, and we look forward to bringing more amazing things to you all as we move forward.
Back to Table of Contents

COMMUNITY
​
Greetings Terrarians!
Here's the latest and greatest happenings on the Community side of things. Thanks as always for being the most engaged and awesome gaming Community ever!
TERRARIA MERCHANDISE STORE HUB
​
As we have brought on more and more amazing merchandise partners over the last two years, it became apparent to us that we would need some sort of centralized "hub" from which Terrarians could easily see and browse all that is available. We have been working on this behind the scenes, and we are happy to share that our first version of this is now available on Terraria.org!
Click the banner above to head to
Terraria.org/store
now!​
This will be your one-stop-shop where we will have all of the currently-active Terraria merchandise on display. If you see something that you like, simply click on the item and you will be whisked away to the storefront of whichever partner makes that particular product so that you can check out further details and complete your purchase.
Everything is laid out by category and easily navigated via the index and/or search. Please let us know any feedback that you might have so that we can make this experience the best that it can be!
​
We will be keeping this up to date and continuously adding to the offerings available here - so this is a page you will want to bookmark and check often!

TERRARIA MERCHANDISE UPDATES
We still have a handful of partnerships and products that remain under wraps, but that we will be revealing just as soon as the time is right - our plan is to have a LOT more out for the holidays. That said, what better time than the State of the Game to check in on news from our existing partners as well as to shine a light on some other things that are in the works?
ANIMEGAMI FOREST BIOME UPDATE
Prototype Painting Continues - and we are getting really excited!

TENTH ANNIVERSARY CONTEST WINNERS!
We are in the process of gathering names and addresses from all of the winners. If you have not been able to get in contact with
@Safeman
, feel free to send her a PM here on TCF!
Once we have them all collected, we will start the work of getting all of the prizes out to everyone.

SUMMER OF TERRARIA - JULY UPDATE
The Terraria community will be hosting fun community events everyday this Summer! Join the Terraria Discord server and visit the
Activities Section
for a list of upcoming events and prize descriptions.
Also check out our latest Steam announcement for even more details, just click the banner above to head that way!
​
DAILY EVENTS ALL SUMMER
We are hosting a new community event each day this Summer! Check out the #activites-announcement channel on Discord for the 10-day forecast of community events that gets shared every weekend.
Participate in events to win Prize Points that can be used in the Terraria Prize Shop to redeem exclusive Terraria merchandise such as collectible pins, hoodies, signed apparel, steam codes, and so much more!
WEEKLY TERRARIA STAGE BROADCAST EVERY SATURDAY AT 12PM PST
Discord launched the new Stage Discovery feature which allows Discord servers to share podcast-like live broadcasts across Discord. Terraria is among the first official communities to begin utilizing this awesome new feature. We are hosting live audio broadcasts every Saturday at 12PM PST. During the broadcast we discuss updates, answer questions live, host contests for prizes, and so much more. If you want to participate in the live stage contests and discussions then join the Terraria Discord server at
Join the Terraria Discord Server!
and visit the #stage-chat channel when it goes live at 11:30AM PST.
-----
Terraria Discord Alliance Summer Art Contest Winners!
First Place: 𝓂𝑜𝓂𝑜𝓈𝒶𝓂𝓊𝓇𝒶𝒾 - Terraria
Second Place: Bubsy - Roblox
Third Place: blob - Terraria
Fourth Place: haru - Terraria
Fifth Place: abydoll2079 - Animal Crossing
Sixth Place: babs - Terraria
Seventh Place: sssandiasss - Terraria
Eighth Place: qwi - Roblox
Ninth Place: coconut - Roblox
Tenth Place: DynaBloxia - Roblox



Until next time, Terrarians - we hope you have an amazing month, and we look forward to bringing you the latest and greatest next time!

Back to Table of Contents
​
Last edited: