Update: 7.6.2020
New Screenshots from the first 4 holes and the start from hole 5.
The first 4 cours are finished.
Update: 14.6.2020
New Screenshots from the first 9 fisnished and reworked holes.
Changed many little things to make the course smooth to play.
High Grass is now on all maps (finished) wich is kinda like the "rough".
Ball is slowed down if it moves to tall grass, and you can not hit very good out of it.
Start with some Houseing for Npcs (Pylons)
Added some secrets.
Start on working on the top layer, for the last few Holes.
Beta-Test Map 14.6.2020 update
Hi People.
Im working on a Golf Map.
(Beta)
Hope some of you will test the Map and help me to improve at some points.
Real Golf
with wide Maps and good drives.
*(mini-golf map comes later)
Finished Map should have
18 Holes.
Connectect with Teleporter or Pylons.
Journey Map. (You get all the Items you need, on Top you can prevent Enemey-Spawn for chill Golf Ambiente).
The Map starts with a Driving-Range, were you can test your Skill with every Club.
(4 Holes put there, were you can Hole-in-One with ervey Club to practice)
After that, the Course starts with some easy Maps
(beginner)
. You have planty of space, and just some little hills.
More and more, the level gets higher. The
(amateur)
Maps have some obsticales included. Like Sand-Bunker or even some Water.
At the End the
(profi)
Maps are more like tricky and you need need all you have learned sofar from the previous Maps.
*profi is right now the highest, with later maps, the level will get up at least one Rank to (champion). I have to figure out some stuff for it.
At the Moment, the Map is fully playable. Thats why i start a Beta-Test.
Some of the Courses are not even touched (deco and plant, etc) but i allready did some testing with friends.
Other Courses are quit finished, with everything.
So you should have a lot of Fun.
There are some
Rules and Tipps
down below.
Par = The Strokes you should need to finish the Hole. Means 0 (zero) in scores

Everything better (lesser strokes) counts - (minus) in score
Everything higher (more strokes) counts + (plus) in score

Example.
A Par4 hole.
If you use 3 strokes your score gets -1
if you use 4 strokes your score gets 0
if you use 5 strokes your score gets +1

*using the whistle gets you another stroke on top of the missed.
**if you fail at the Tee, you can take another shot without using the whistle.
Enemey spawn rate at 0 (zero)
Freeze Time
Set Time on "Noon"
Screenshots / Galerie
NEW 14.6.2020
NEW 14.6.2020
NEW 14.6.2020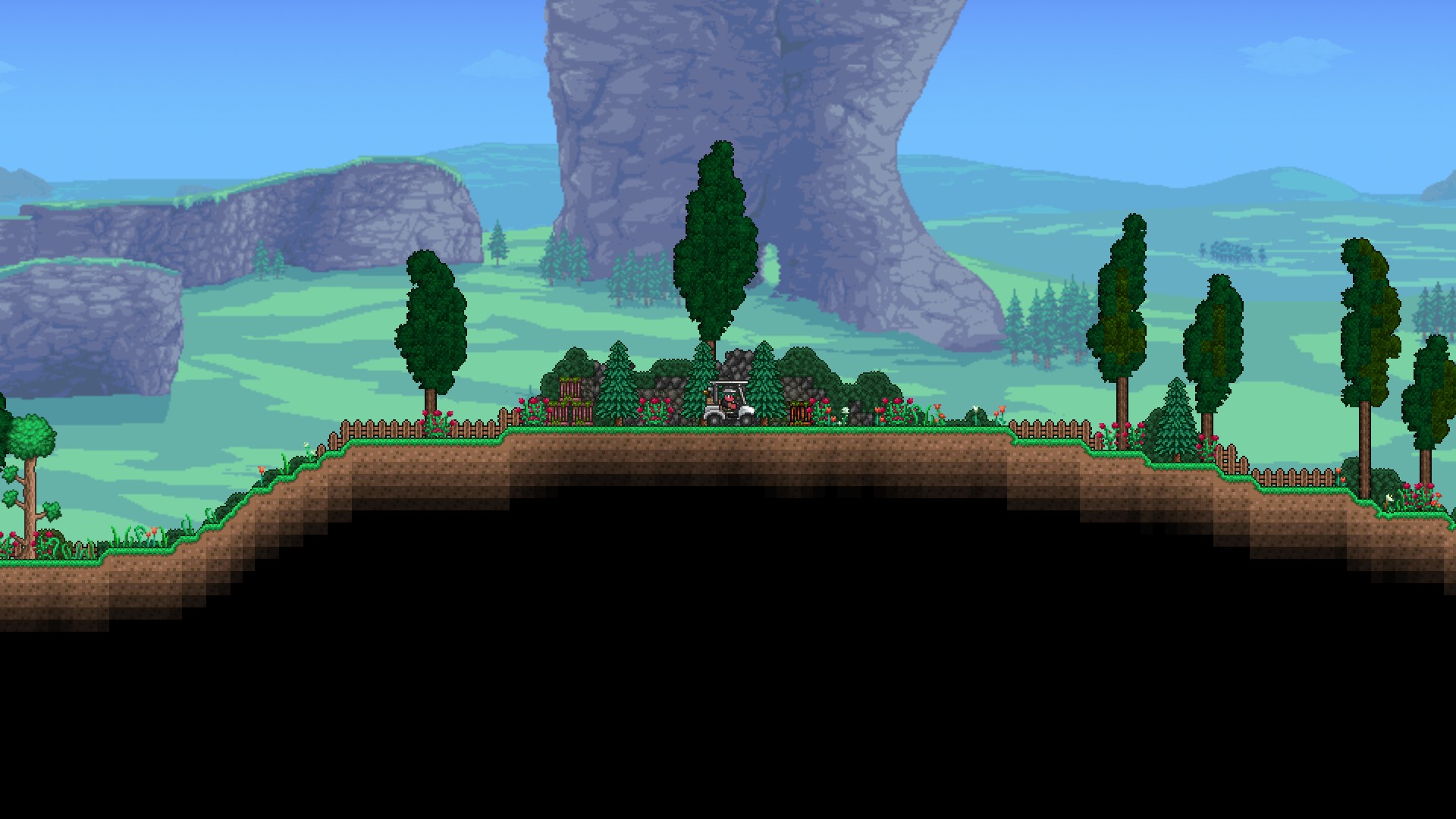 NEW 14.6.2020
NEW 14.6.2020
NEW 14.6.2020
NEW 14.6.2020
NEW 14.6.2020
NEW 14.6.2020
NEW 14.6.2020
NEW 14.6.2020
BONUS
I took some "echoblocks" and put it in the background on all the bunker sandblocks, so nothing can grow on top of it.
Map-Screenshots
The whole Map so far
Old Screenshots
First Spawn House
The Old "Water-Tower?"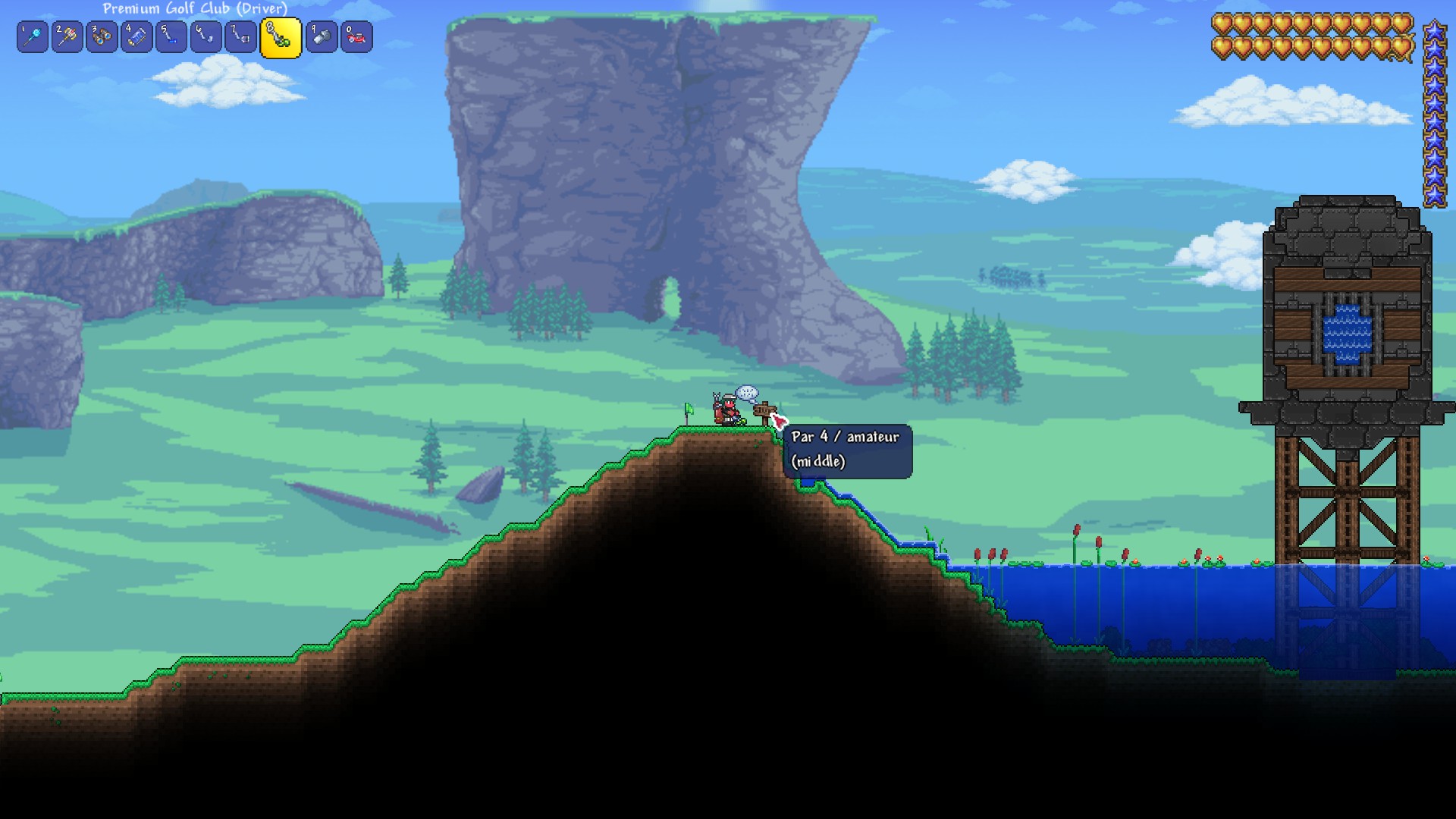 Old Lighthouse
Last edited: