Okay, well, half of this stuff is inaccurate now, so I'll just put it all in a spoiler and leave it here until I rewrite the post.
Alright, back on TO, I didn't really stay focused on this, but I'm back, on a new forum, and I plan to see this through this time. I have decided to completely rewrite what little I had, so I'll explain what has been added so far. The first
item
you will need to make is a Basic Catalyst, made at an Alchemical Workstation (better known as a Table, Chair and Bottle placed in close proximity), with 5 Lens and 1 Mushroom, which will get you 5 of them. This item will be used to make all of the Basic Essences. Next is the Forest Essence, which is made with 1 Basic Catalyst, and 40 Wood at an Alchemy Station(or a workbench with a bottle on it). There is also a few basic infusions, such as the Blade of the Forest, and the Alchemical Pick. I will add on to this post whenever I add more stuff, and completely rewrite it(and try to make it look good), when I release the first version, so if you like the Idea, just comment, and give me ideas! Well, back to coding!
Tier 1 - Early Pre-Hardmode, will use materials like wood, stone, copper, iron, etc.
Tier 2 - Mid Pre-Hardmode, will use materials like iron, silver, gold, demonite, etc.
Tier 3 - Late Pre-Hardmode, will use materials like meteorite, ebonstone, hellstone, and obsidian.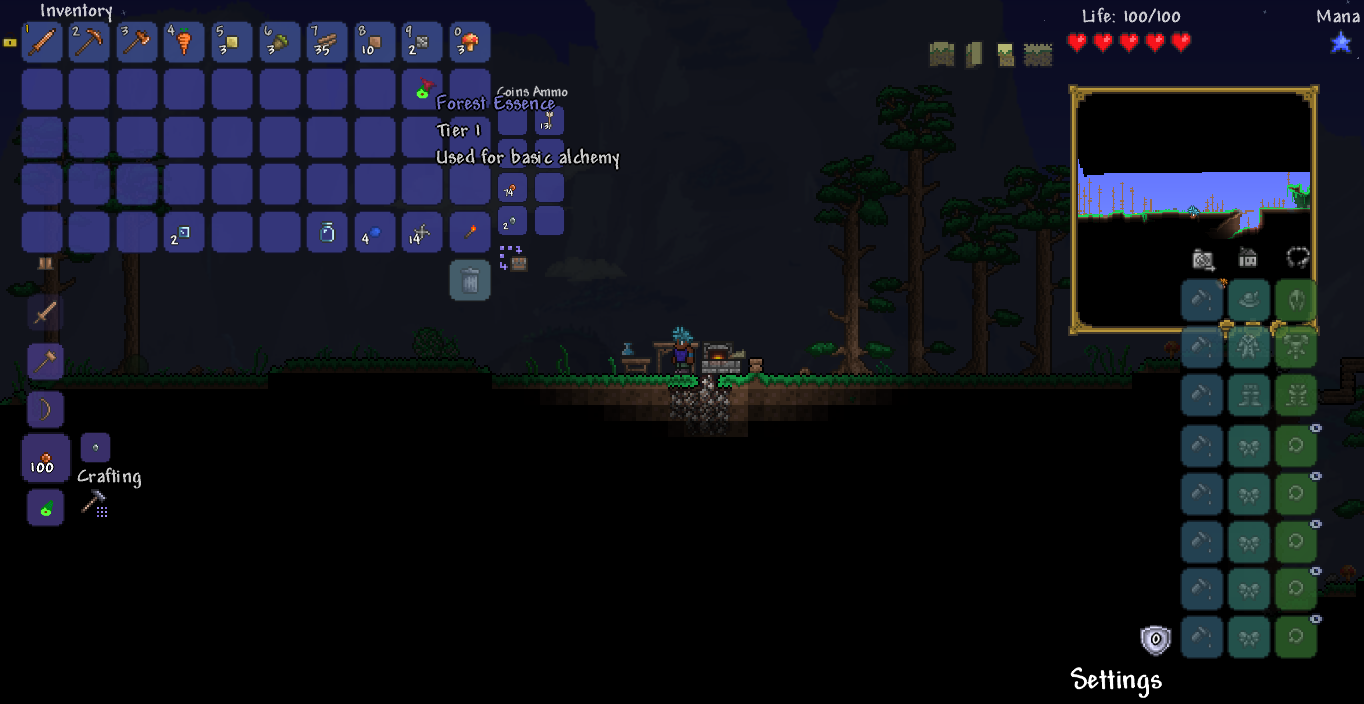 Texture for essences are outdated in first 3 pics.
Code:
[URL=http://forums.terraria.org/index.php?threads/vertigo-mod-2-wip.487/]
[IMG]http://www.auplod.com/u/dopula638ca.png[/IMG][/URL]
Last edited: