For issues you find with the Console 1.3 release, please follow

this link

and give as much detail as possible. This is the speediest way to get info to Pipeworks and get a hotfix in the works.

A FAQ with notes and workarounds can be found

HERE

. Please check this first to see if this helps your issue.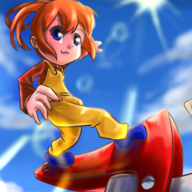 Last Activity:

Aug 21, 2018 at 2:47 AM
Joined:

Mar 24, 2015
Messages:

860
Likes Received:

19,575
Trophy Points:
Gender:

Male

Birthday:

Sep 18, 1996

Age:

21

Home Page:

Occupation:

baka
Loading...

Loading...

About

Gender:

Male

Birthday:

Sep 18, 1996 (Age: 21)

Home Page:

Occupation:

baka

Re-Logic Games Owned:

Terraria: PC
Terraria: Mobile

jidotjidotjidotjidotjidotjidotjidotjidotjidotjidotjidotjidotjidotjidotjidotjidotjidotjidotjidotjidotjidotjidotjidotjidotjidotjidotjidotjidotjidotjidotjidotjidotjidotjidotjidotjidotjidotjidotjidotjidotjidotjidotjidotjidotjidotjidotjidotjidotjidotjidotjidotjidotjidotjidotjidotjidotjidotjidotjidotjidotjidotjidotjidotjidotjidotjidotjidotjidotjidotjidotjidotjidotjidotjidotjidotjidotjidotjidotjidotjidotjidotjidotjidotjidotjidotjidotjidotjidotjidotjidotjidotjidotjidotjidotjidotjidotjidotjidotjidotjidotjidotjidotjidotjidotjidotjidotjidotjidotjidotjidotjidotjidotjidotjidotjidot

go to

http://ajidot.deviantart.com/

for commission details ;3 <- OPEN for $25

Interact

Signature

by @ppowersteef

(the right one on the bottom)

by @Milt69466

To Ajidot

Your drawings have me inspired

I'm so late on this I should be fired

But alas, that isn't the reason

That I write this poem this very season

I think you for your beautiful picture

Brought to my face was a happiness mixture

Joy and heartfelt sat in my chest

After my baseball game which was a loss-fest

Forever in your debt am I

I say this with a sigh

For no way can you go without repayment

Yet you have not asked for a cent

Good tidings come to you, o art fair

If you continue this trend of tender art and care

Lava melting my hope

Bow cocked, loaded, and shot

Skeleton Archer throws me right into the hot

Burning, tingling, sizzling

Lava fries my body, fizzling

Obsidian Skin? Nada

This party's getting hotta

Lava Waders? Zip

I thought they weren't hip

Panic and pain all set in

Time for the screen to blink Fin.

One last check. Please be a Magic Mirror!

With one foul blast of lava there ends my terror

Whirling away from the computer

Corpse left to demons to loot 'er

A sad end to character #8

Time to start over, building the malice and hate

Dryad

Awakened with a deep yawn

The Dryad looks wide-eyed like a fawn

Thinking there's danger

Even though her home is safe as a manger

Calms herself down, and heads to town

Guide burned himself again

Rolling her eyes; "Oh men."

Tend to the garden

Although fighting the corruption begins to harden

'Tis the life of a Dryad

An everlasting myriad

All 3 by @TheQuietBisharp

Mechanic's daily work

Here she be swagging

With her massive wrench

To fix the broken junk

With her tool's clench

On many lugnuts and screws

She might have one loose

As she has Winry Rockbell's swing

Though you won't feel a thing

As she squeezes your head of juice.

Fixing a light bulb goes hand in hand

With searching for a contact lens

While counting major machines she's fixed

Her tally is way over the tens.

by @Qui Devorat

(The middle one)

by @ppowersteef

by @Freddy's

by @agent_alx

by @CraftedNightmare Here!

Hoik

Sweat wiped from brow

The hard work begins now

We must Hoik the world!

So we may be hurled

From jungle to sea

And the giant Living Wood tree

Zip and zoom

Like a typhoon

With a bug not meant to exist

Red says slamming a fist

But he sees the fun to be had

To remove such a feature would be bad

Embraced by all the Hoik became

Such a weird word this bug be named

Yet its quirks make it memorable

Stuck in my brain, it's inevitable

by @TheQuietBisharp

by @excession

by @Scarecrow

by @Baconfry

Mechanic

Oh great.

It's the tool that has tools.

But even when I say this

I am not a fool.

For the gadget that you use

To inflict on poor Aji

More than a bruise.

But it has no effect on others

So hit the workbench

Your reign of terror dismantled

Like you with your wrench, wench.

by @Qui Devorat

by @Scarecrow

by @azumarill64

by @CraftedNightmare Here!

by @Agent Zero

by @MulZomDaOh8359

by @Milt69466

"Something about this feels dangerous"

"Feels like plastic and the salt doesn't stay on.. weird"

"Smells like seafood. Rotten seafood"

by @RoboTT

by @ppowersteef

by @Thebeatbat1139

by @Corenality (my favorite so far)

by @Corenality

by @EpicCriddle

by @DestroyerArcher

by @RoboTT

by @Szaila

by @Hello the Terrarian

by @DG-VR.

by @Safrinz

by @Yaster Goodman

by @JohnPlaysMRT

by @MournfulRelic

by @BitPieStudios

by @theomichailidis

by @Suweeka

https://youtu.be/gAzTKkVBiTg

by @Ofelie

by @AceOnPc

by @Darthkitten

Ajidot is in the Twich tonight
Everybody just have a great time
And he gon' blow your mind
Everybody just have a great time

Ajidot is doin' a stream tonight
Those skills really gonna be shown this time
And he gon' blow your mind
We just wanna see ya, draw that

In the club party rock looking for your aht?
Well Ajidot gonna gift to you, what a shot
This guy's skill will blow you mahd
He draws so good I don't even try
He's an artist, it's true, you don't deny it
You say you're better? May as well deny it

Yo, he's runnin' these doodles like sonic on sugar
Hard at work, you bet not bug 'im
This mechanic love ain't never dyin'
Gets wrenched in the head, but always keeps movin', hey

Ajidot is on the forums tonight
Everybody just smile, he blocks out all the blight
And he gon' make some cute art tonight
Everybody just have a good time

Ajidot is in the the zone tonight
Pumpin' out doodles like a factory "lite"
And he gon' blow your mind
We just wanna see ya, draw that

Everyday I'm doodlin' doodlin' doodlin'
Step up fast and get requests me man
They sure fill up fast, but ahm not suprised

One more doodle before you go to bed
If he would be on you'd work with Red
We just wanna see you stream right now
After your show, why not take a bow

Draw up, draw down
Get wrenched once then turn around
Draw up, draw down
Save the mechanic send her back to town
Draw up, draw down

When around him, I never frown
This guy, he deserves a crown
He's not foolin' around, not a clown


Get up, get up, get up
Get up, get up, get up
Get up, get up, get up
Time zones, don't they really suck?
Sometimes I just get stuck
But your inspiration gets me up
Up, up, up, up, up, up...


Ajidot is online tonight
Everybody just have a good time
And he gon' blow your mind
Everybody just have a good good good time

Put your sword up
Sword up
Sword up

Draw that
Everyday I'm doodlin'

Put your, put your
Put your, put your
Put your, put your
Your swords up
Put your, put your
Put your swords up
Your hands up
Put your sword up
Put your swords up for Ajidot

by @Thebeatbat1139

by @Lord Plaguerion

by @plantszaza

by @TTStooge the Invincible

by @SpliceCraftTeria

by @TheLinXx

by @Sheldon Cooper

by @WilliamD

by @sanik kunnnn!

by @Pixel and @Imperial

by @Bryce's Games

by @Snarferman

by @radb1t

by @Faintpri The Dryad

by @TheBezixx

[/URL]

by @Sloth TDT

by @di

by @Sivath

by @miniek

by @Hax4Ever

by @timothy the engineer

by @Terra Branford

by @Rariaz

by @Bub

by @Kazzymodus

by @ninjakai03

by @Elin la Verde

hi, people!

visit my thread!

banner by @darthmorf​

Loading...