For issues you find with the Switch and Console releases, please follow

this link

and give as much detail as possible. This is the speediest way to get info to Pipeworks and get a hotfix in the works.

Dismiss Notice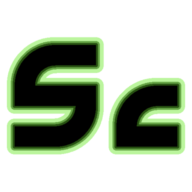 Last Activity:

Aug 17, 2019 at 9:58 PM
Joined:

Nov 27, 2014
Messages:

1,359
Likes Received:

2,035
Trophy Points:
Gender:

Male

Location:

Occupation:

Magician - not a wizard, nor pterodactyl.
Scironex
The Destroyer, Male, from Plane of Light
TFW you forget how to PM someone. Jun 22, 2016
Scironex was last seen:

Aug 17, 2019 at 9:58 PM
Loading...

Loading...

About

Gender:

Male

Location:

Occupation:

Magician - not a wizard, nor pterodactyl.

Re-Logic Games Owned:

Terraria: PC
Pixel Piracy

Interact

Signature

Shee - RON - ecks | Nintendo FC is 5129 - 1126 - 1218 | SzGamer227 Rises! | Ask me anything!

Mein drawings

|

Mein sprites

If you like a post, remember to comment.

- I support -



Pre-hardmode Power Tools The Hunt

- I made -

Mosquito Staff
Endgame Pickaxes and Lihzahrd Bricks Optic Wrench Bound Weapons Shroomite Ammo Perfect Boss Battles & Trophies Bleeding is Garbage Confetti Spray Alliterative Pet Perching Make Cloud Blocks Really Float Imbued Scabbard Gating the Terra Blade with the Lihzarhd Altar Revolver Staff Attracting Rare Enemies w/ Midas Water Candle Mechanisms Relics - Summoner's Earlygame Weapons Turning the Keybrand into Limit Commands! Ranger Life Steal - My Way Bringing back crafting in the lategame! Take Flight! Abilities for Endgame Wings! Let's Tackle Shroomite! Hey, it's my old Grind Boots!

An analytical fellow
He's quite mellow
Wisdom unexpected
Of good stuff he was selected
Entertaining streamer
Far dreamer
One I look up to
He's among that few
Artistic talent
A spirit gallant
This is Scironex

By @TheQuietBisharp

By @Ajidot

By @BitPieStudios

Roy's my boy.

Don't be coy.

I'll whoop Roy with Ness, boi!!!

I still need to work on my Roy, but Roy's clicking the same way Shulk did, and Shulk is a fighter I really enjoy.

I love having Lucas back, Roy's a bit awkward and I miss the satisfaction of tipping with Marth, and I plan I memorizing Ryu's combos.

Roy has a reverse tipper, you know. You forgot to use a word that rhymes with "boy." Is this poem something you're trying to destroy?

The reverse tipper doesn't have the satisfaction of the split-second screen freeze then launch. Maybe his sword isn't made of the same alloy.

I'm not buyin' Roy. Just not my ploy.

Bisharp, Roy's got just as many freeze frames as Marth - Your placebic observations are the only reason he's a fighter you can't enjoy.

The satisfaction just ain't there. Marth's more elegant, smooth, sharp, and clean. Roy's just too fiery, to rash, too young. He's like milk, but soy.

Clearly you're sterotyping based on his looks. Naive, pompous, "Everybody, look at me!" - That's Marth. Intelligent, tactical, "I will not lose, for those I must protect," says Roy.

- A poem, by

people on my profile

.