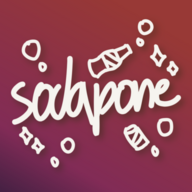 Last Activity:

Feb 21, 2019 at 8:46 AM
Joined:

Sep 28, 2014
Messages:

958
Likes Received:

5,386
Trophy Points:
Gender:

Male

Birthday:

Nov 15, 1999

Age:

19

Location:

Occupation:

Level 200 Master Perfectionist
Sodapone
Retinazer, Male, 19, from Vancouver, Canada
Sep 27, 2018
Sodapone was last seen:

Feb 21, 2019 at 8:46 AM
Loading...

Loading...

About

Gender:

Male

Birthday:

Nov 15, 1999 (Age: 19)

Location:

Occupation:

Level 200 Master Perfectionist

Re-Logic Games Owned:

Terraria: PC
Terraria: Mobile
Terraria: Playstation 4

It's something.

I do a multitude of things apart from gaming, such as...

Terraria builds...

Writing...

Tonic's room was a lot of things: Otaku den, gaming room, a gateway to her internet empire, but one thing was for certain: It was messy. Wires were strewn all across the room, connecting anything to everything, be it console to TV, PC to drawing tablet - someone could make a fortune off of a way to get rid of the wire in between for chargers, you know? Boxes and packaging were stacked on shelves, dressers, and on top of each other, often precariously. A dusty display case showed off a multitude of plastic figures of different shapes and sizes; Tonic even made figures of herself and the sisters. When asked by Sodapop where she found the time to make such figures of high detail, she shrugged and said "Who cares, anyway?"

Out of all the fixtures in her room, the most important to her was her computer. Tonic always felt like she could really be herself on the internet - fleshy beings were kinda intimidating to talk to, but text on a screen was comfortable for her, as it was nigh soulless; only connotation to work off of. She had an audience too - a few people liked the drawings she made and made friends with her. It was her own little thing; she never talked about it with her sisters.

And, uh...other stuff.

Due to the sheer volume of them, I've moved all my OC profiles and the like to Toyhouse (though it's all still a work-in-progress).

Check it out here!

Interact

Content:

Twitter:

TheRealSodapone

Signature

It's something.

My Builds

Steam name/Origin name/PSN/XBL/NNID: Sodapone
Twitter handle/Twitch channel: TheRealSodapone
BattleTag: Sodapone#1964
DiscordTag: Sodapone#5630
3DS Friend Code: 3093-7076-2207
Switch Friend Code: SW-5831-8028-5705

By

Milt69466

Setsunapop. Milt knows I love Setsuna for her ditziness...

This was for Valentine's Day: Sodana, the ship of Sodapop x Helena.

For my 17th birthday, Milt decided to combine my being a Rabbit on the Chinese zodiac with an inside joke from my school. All hail the burrito!

Club Soda as my Aeroflak Tank in Robocraft, Taikuuki Spade.

Due to Electrolyte's servitude of Celeste and calling her "Mistress Celeste", maids happened.

Tako Mura. The Japanese reads, "Fear me!"

The first sketch of Mura, de geso~

Chibi Mura. Why is the fanservice one getting all the chibi art again?...

By

ppowersteef

By

Corenality

Tonic looks oddly tsundere here. Still cute!

Those are some big ti--I mean, tentacles. Tentacles. Yup.

By

DGFVR

A drawing of Electrolyte before her redesign. Well wait, her original design was never really drawn in full except for this...

By

EpicCriddle

Tonic reprenting the Vortexborn and Watson representing the Solarborn. Milt's characters Nixa and Yun are also in this neat silhouettes piece!

Since Milt's Bunnypop was based off me being a Rabbit on the Chinese zodiac, Criddle decided to make this drawing of Sodapop to correlate with me being a Scorpio.

A breathtaking silhouetted drawing of Tonic with the four Pillar-based planets behind her.

You probably don't know who any of these characters are. That's because no one ever draws them. But Criddle did!

"The only certainty in life is death, nya~" ~Hydrate

Best animals.

Amidst others is every last one of my characters in smol form.

BloodstainedAngel

did the one on the left, by the way. =w=

By

BloodstainedAngel

SHE'S SO PRETTY I'M GONNA DIE AAAAAAAAAGH

By

Ajidot

Contemplation.

By

Dragonith

Loading...