This is a building thread that started on Sept. 28, 2018. I will update when I finish a build I'm happy with. Criticize all you want, Feedback is good! So lets start! Also as a side fact, I use mods, so beware!
This is my build of a cultist dungeon and was my first build and it took me a long time to get all this but I am not sure if this is good or not.
A weird dinosaur made of ore. Not sure why this exists. A Dino ORE. not sure if you would get the pun but whatever.
Builds created for a Viking Warlord Idea. Check it out here:
https://forums.terraria.org/index.php?threads/undead-viking-warlord-boss-idea.73191/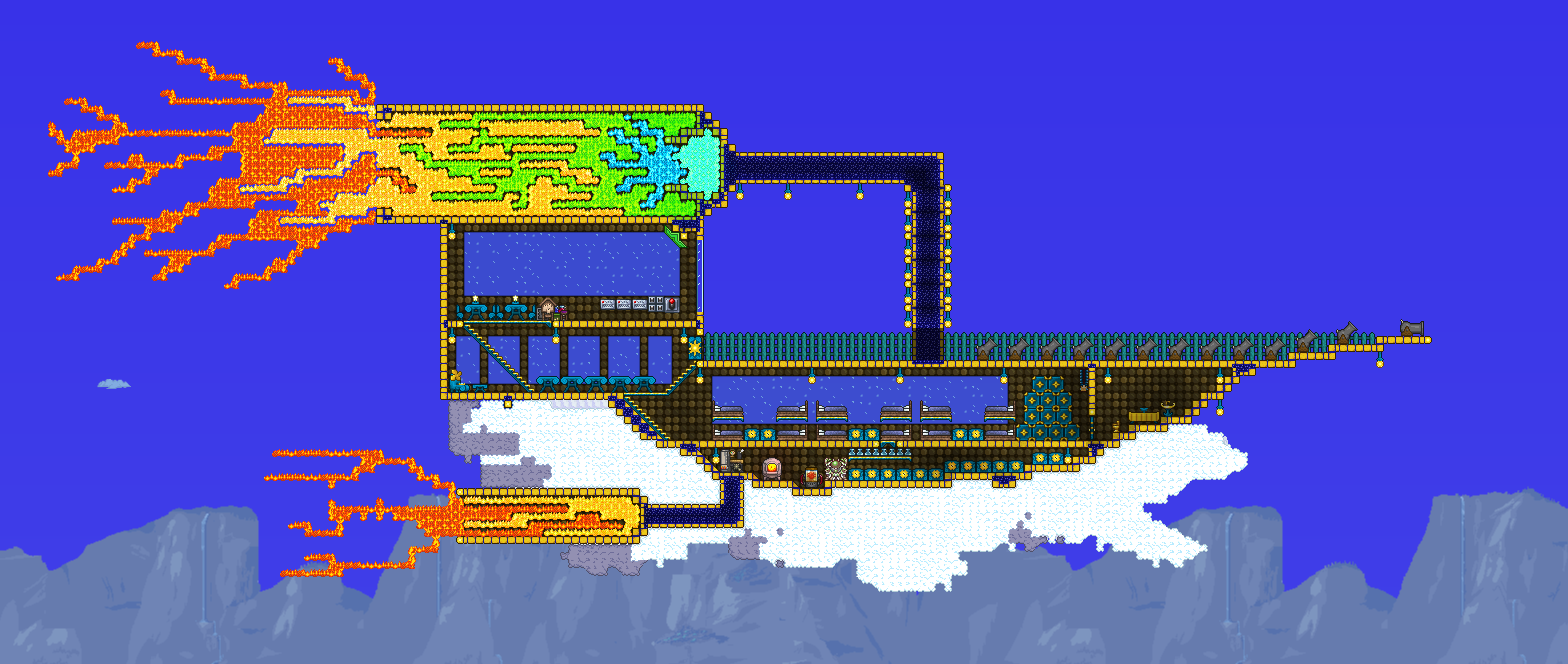 It's a bird! It's a plane! No! It's a pollution hazard! I wanted a ship that had a small engine but have large exhausts pipes so mission accomplished.
The Dryad's home, if you want something else, then you're barking up the wrong tree.
A Corrupted Fortress of DOOM!!!!! not really...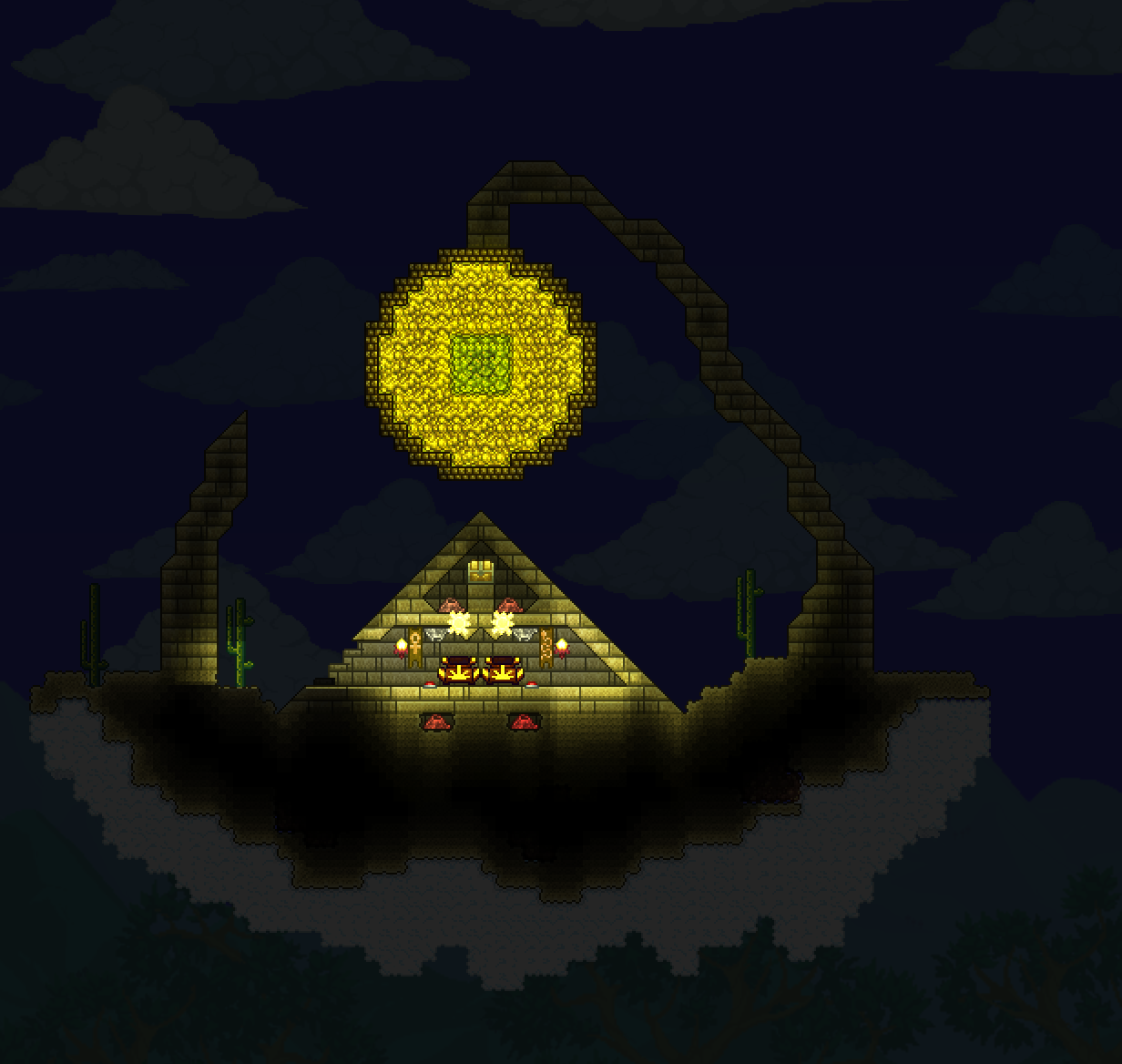 Sun Temple. That looks like a disco ball.
Moon Temple. Doesn't look like a temple.
Both "temples."
EYE OF BEHOLDING
Etheria Temple
Angler Heaven
Small house
Skull of ore
A Tavern
Slimes
Pumpkin grown house
Dynasty house.
Banner for whoever
Code:
[url="https://forums.terraria.org/index.php?threads/anims-builds.73233/"][img]https://forums.terraria.org/index.php?attachments/overworld-logo-10_08_2018-7_37_11-png.211161/[/img][/url]
Credit to darthmorf's terraria logo creator for the title and banner image.
Last edited: