Hey, thanks for taking the time to have at look a this thread!
As the title suggests I was interesting in seeing the favourite Youtubers of the Terraria community, i'll start off with mine:
MrCreepypasta and CreepsMcPasta - Many a sleepless nights thanks to them two.
The Game Grumps - I find their immature sense of humour hilarious
Yrimir - His content is very entertaining with amazing editing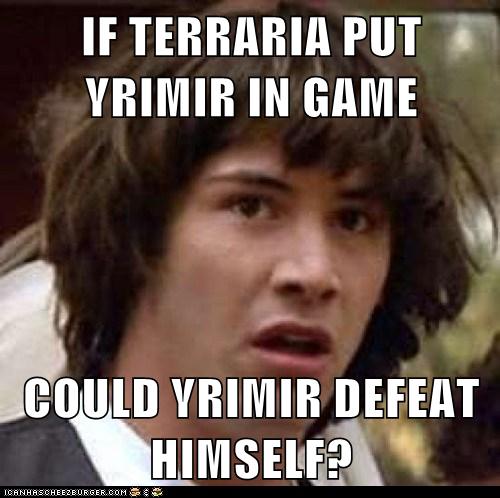 Hero - An awesome contributor to the Terraria community
PythonGB - One of the more recent people I have started to watch, he's quite amazing at the game
<---- My face after finding GB
Anyway enough of mine, how about you guys?
Last edited: