(This RP is officially dead. Please make character submissions so I can resume the RP is 2022. I really enjoyed this RP and I'll make sure you do as well.)
NOTE: This RP is PG 13. Expect to see posts containing or speaking about gory stuff.
Wherever you were, you are now standing in front of a house.
It's in the middle of the forest, and it seems to always be night. You walk in the house, which is empty. Little did you know your nightmares are about to come true....
Rules:
There are 2 teams in the RP: Nightmare and Survivor. Both teams cannot be too OP and must be balanced. The limit of characters is 5. DO NOT make your character too oversized. Or unstoppable. Magic is allowed but it cannot be too powerful, only dark magic or mild reality alters are allowed for monsters. Some nightmares are premade already, but you may create a nightmare yourself. Keep in mind that technology doesn't work here.
Water based Nightmares now spawn in the Lake.
Character limit changed to 5.
Name:
Species: (aliens are not allowed)
Team: (nightmare or survivor)
Age: (survivor only)
Height: (optional)
Weight: (optional)
Gender:
Appearance: (Picture or description)
Abilities: (CANNOT BE TOO OP!)
Equipment: (Armor cannot be included and only small weapons can be carried. Survivor only.)
Hex Code:
Grunt
#41A85F A zombie brute who has 4 arms and also has a ton of body mass.
Calypso
#553982 a humanoid sea monster who has purple skin and tentacles as legs.
Talgon
#000000 A demon like black bear who is highly aggressive and has mutated lumps across his body.
Death Angel
#FFFFFF A demon in disguise as an angel and glows a bright white. (
@someone that needs help
)
Jalu
#28324E A jungle blue tiger-like monster who is incredibly agile and can perform basic human features.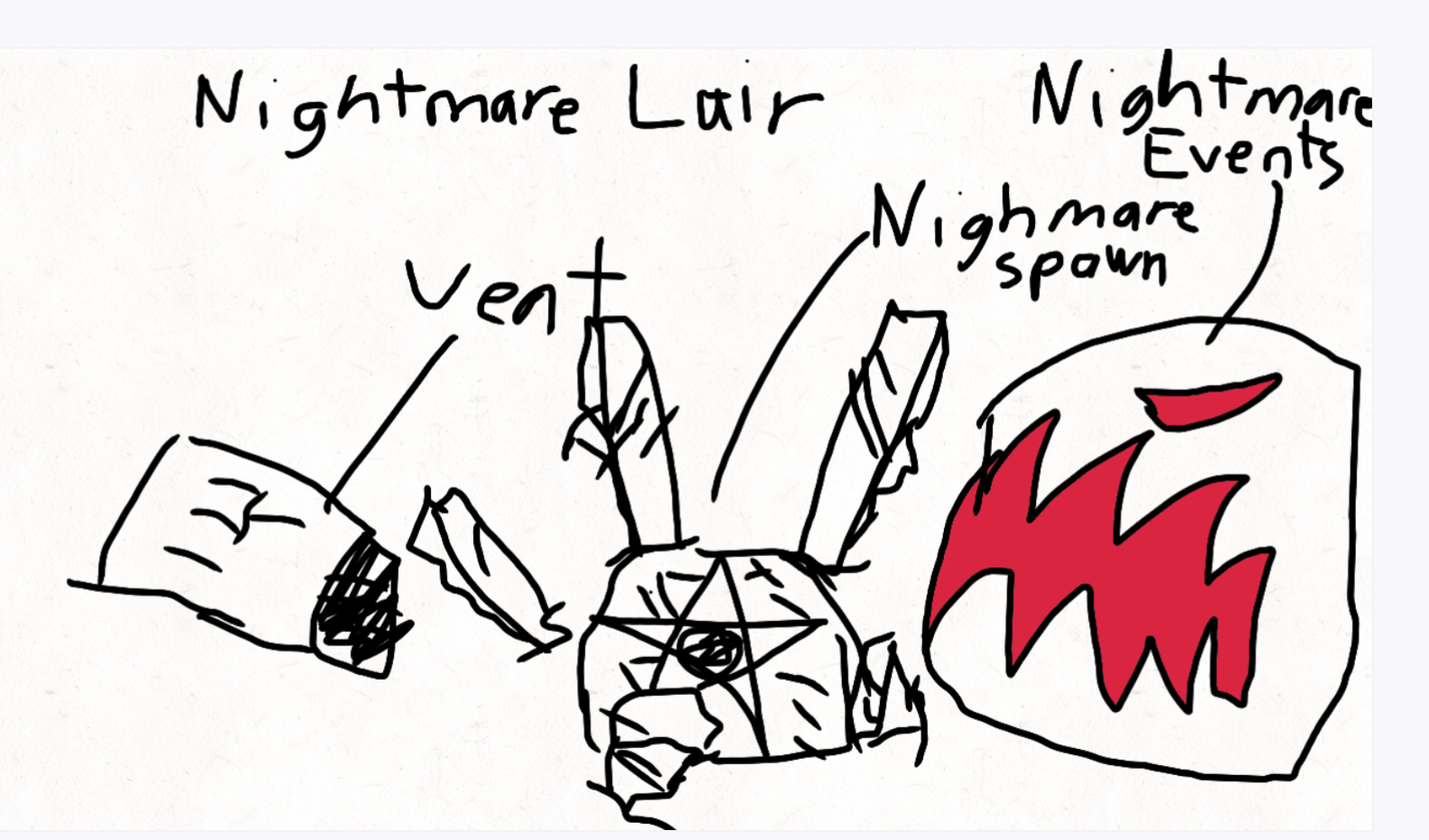 (Update: Only me and assigned mods can control what both sides can hear, see and what events are occuring.)
Good luck surviving the night, or should I say.....
ETERNITY.....
Last edited: