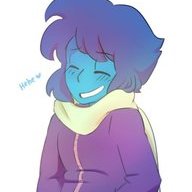 Last Activity:

Feb 3, 2019
Joined:

Feb 4, 2015
Messages:

6,760
Likes Received:

1,411
Trophy Points:
Birthday:

September 4

Location:

Occupation:

Cheetah Teacher
ShadowPulse69
Steampunker, from a migraine.
HELL YES! SUMMER BB!

YOU FINALS! WOOOOOOOOOOooooooo- *woo's the

out* May 24, 2018
ShadowPulse69 was last seen:

Feb 3, 2019
Loading...

Loading...

About

Birthday:

September 4

Location:

Occupation:

Cheetah Teacher

Re-Logic Games Owned:

Terraria: PC
Terraria: PS3/Vita
Terraria: Mobile
Terraria: Playstation 4

Biography

Hello there. As you probably already know, if you couldn't tell, my name is ShadowPulse69. But my friends call me Shadow. And frankly, most of the time I consider everyone my friend, so you are no exception, whoever's reading this.

Here's the brief summary: I'm an explorer. No, not the explorer that goes around the world. Oh no friend, I travel MANY worlds. And guess where it is? In these little things called electronics.

Basically, I'm a gamer. An internet nerd, if you will. Call me whatever you want, but preferably by the name I said up above.

Usually, when I'm not in school, I find myself on my laptop, ps3, ps4, 2ds, tablet, etc., you get the point.

I play games a lot. When I say a lot I mean without them I might as well be dead weight. I'm not afraid to admit that, I love video games, I wouldn't really be able to imagine where I would be without'm.

You'll usually find me on my computer though, as now a days I'm most of the time playing Heroes of the Storm or World of Warcraft. Most of the time with friends, because I can't seem to find as much fun as playing games without friends. Yeah, I'll admit, I get a bit attached.

On other occasions you might find me playing my PS4, either playing some Call of Duty game or Overwatch. By the way if you find someone playing Duel Match on Uncharted or something and he's named me, that is most likely not me playing that, I let my brother play on my PS4 and he likes to play on my profile.

Or on even more other occasions(don't rat on me, I know that's not proper grammar) I'll be playing on my 2DS, most of the time playing some Pokemon game, Monster Hunter, or Smash Bros.

Now, out of all this, I seem like the generic Dv.a, sitting on my

all day pretty much doing nothing but playing games, and shoving my face full of mlg memes and Doritos, but I think I'm a bit more then that, if even just a bit more.

I do indeed have other interests in life when I'm not wasting my life force away with these games. A big one is going to school, as that does take up half of my day. Another being Church. Yes, I am indeed Christian. Please don't feel offended, if you are then I don't know what to tell ya bud, go drink some holy water or somethin'.

I also like sketching, drawing is another thing entirely. I'm...moderate, I want to say. I hope. I mean I've gotten a few comments from others, and they've been positive. Or is that just how I perceive it? Either way, I think I'm at least a little good.

Another is writing. I often write in google docs and don't share it with anyone, so when you look around my profile and find nothing interesting, don't necessarily be surprised. The ones I have on Quotev are incredibly bad, so don't take those and use them now to judge my current skill please.

Because of this, as you may have noticed, another thing I do is rp. Which is another thing I invest a lot of time in, because I enjoy seeing others creativity at work and put mine into play with theirs, to see what kind of things we can create. It's like a story told by multiple people, not as lonely as a book because the author isn't necessarily alone while he's writing this book made up of multiple peoples ideas.

I'm a gamer with a sarcastic attitude and quiet personality, very anti-social but when you know me, good luck getting me to shut up, or to lay off you.

So, with that being said, shall we get started?​

Interact

Signature

Welcome to my world.

Pokedex entry:

Shadow

Form:

Ankh Rivers

Ability:

Manipulate(change from each of his 6 ability's at will)

Moves:

Create, Psy-March, Gaming Hour, "ALWAYS WORTH IT"

Stats:

Hp: 23,871

Attack: 127 + 329

Defense: 183

Sp. Attack: 83

Sp. Defense: 96

Speed: 239

Item: Dynasty Plate

Description:

Calm and collective, this particular specimen usually likes to try and make the people it encounters happy. Insults are ineffective to its attitude as it simply shrugs them off.

http://www.quotev.com/28881069

http://forums.terraria.org/index.ph...worlds-post-moonlord-infinite-gameplay.43969/

"Fun is only a word to describe the sensitive feeling you get in your body when you find something that your brain seems to enjoy constantly doing. Like fun for me is when you're not around."

"If I could pick one wish I would ever want, it would be a life time of milk and to get these four idiots away from me."

"If i had a quarter for every time Bright and the rest of his gang would

up the foundation I would be able to make my own."

- Dr. Hayward

"I am in constant state of irritation due to my teams limited efforts in capturing the objective and careless demands for medical support regardless of their lack of competence in protecting me." - Zenyatta

"I bet they'll be bound by terrestrial bullets." - Kayde-6

[/CENTER]

Loading...