Welcome To
a World created by me for you, the players.
_________________________________________________________
What is it?
This world consists of a bunch of pre-built things, from sceneries to buildings that you the community can bring into your own world
though it will start off small, i will slowly expand the world with new builds, different styles and themes.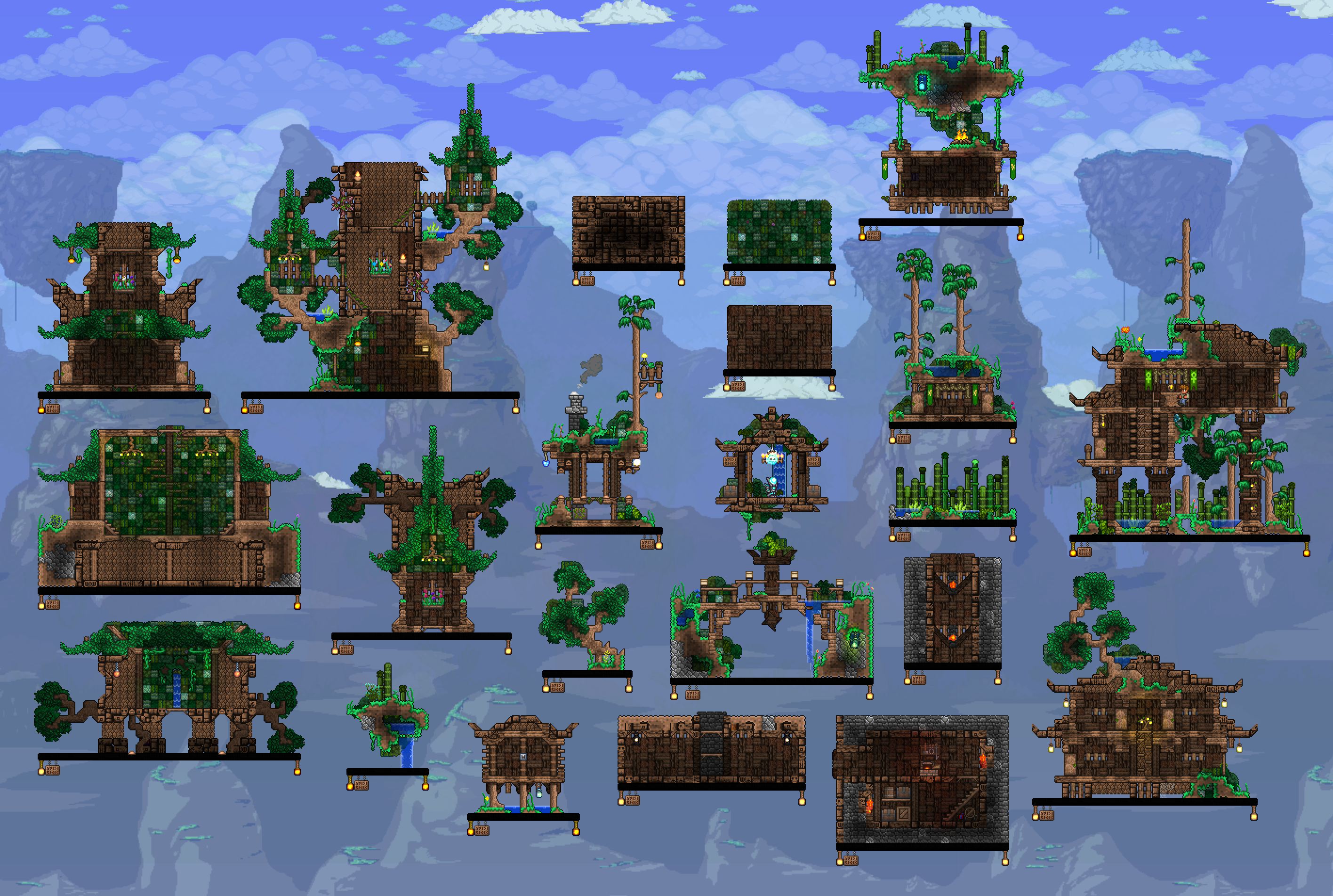 Some of the things you can expect to find in the world

How To Use it?

So the download link im using to make things simple and safe is from

curseforge

which will allow me to update and keep track of the downloads,

after downloading the world simple put the file in your worlds folder which can be located at:

C:\Users\Admin\Documents\My Games\Terraria\Worlds


or


C:\Users\Admin\Documents\My Games\Terraria\ModLoader\Worlds

Once you added the world to your game, you can go ahead and check it out, if you like the things you see and want something for your own world

you will need a mod to copy and paste the builds, in my case i use the mod "

Cheat Sheet

" but feel free to use whatever mod you want once

you copy the things you want simply hop into your world and place them.

For more information Check out the video below:

Want to support this challenge?

Feel free to use the banner below in your signature to give this project exposure!
Code:
[Url=https://forums.terraria.org/index.php?threads/parsnips-pre-builds.85894/][Img]https://i.imgur.com/r2DLbhv.gif [/img][/url]
Last edited: