Update:
As of February 28th, 2021, R'lyeh Nexus has been updated for Journey's End! Of course, I'll still change/add stuff as it comes to my attention, but it should be a pretty stable build by now.
If you're interested, you can check it out here:
https://www.curseforge.com/terraria/maps/rlyeh-nexus
*Expert and Master Mode versions are now available!*
So I am very excited to say that I've been working on a new adventure map, titled "R'lyeh Nexus" ...!
It occurred to me that the bosses in Terraria are really fun, and they can be fought with many different strategies. The hardmode bosses are trickier to balance in a custom adventure map, so they don't seem to get as much love. Inspired by boss fights, Megaman, and eldritch horror, I've had a lot of creative energy to work with.
The idea is that you are an inter-dimensional warrior tasked with defeating the Moon Lord in his home dimension. To gain the access and strength to confront and defeat him, you must defeat many other Lords in their dimensions along the way. It will be set up in a Megaman-esque fashion - you may choose what order you challenge the bosses for each hub area. Each boss dimension will have a short platforming stage followed by the boss arena. By defeating a boss, you gain a key to progress, and you also gain other helpful mobility and weapon rewards. The bosses and their rewards are posted in the hub area so you can apply your own strategy to decide what order to beat them in. By defeating every boss in the R'lyeh Nexus, you will gain access to the Moon Lord himself for the final confrontation.
The map will be designed for 1-3 players, and will include varying class equipment. I also plan to add optional mini-challenges to each stage, with extra rewards. My detailed pre-planning is complete, and I've already begun building the worlds. I am really excited for this one! It seems like it will have a lot of narrative atmosphere, and a lot of potential for some wild boss dimensions! I am really not sure when this can be expected to be finished, but I'll be sure to post when beta testing becomes relevant. If you have any ideas or feedback about improving the experience, I'm open to hearing it!
Thanks for checking R'lyeh Nexus out!
-Feistygandhi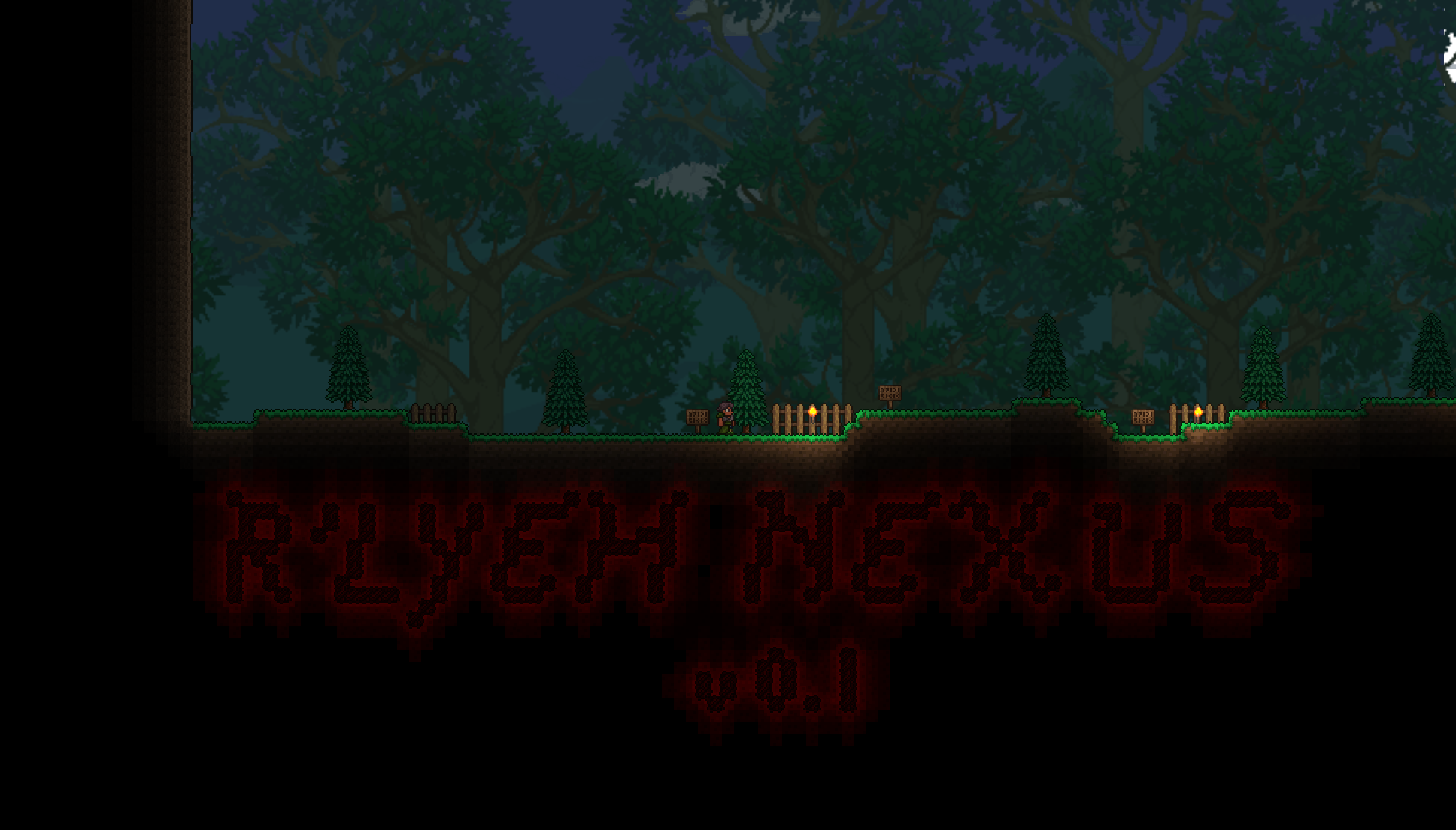 Last edited: