Community Manager
Staff member
Re-Logic
Greetings Terrarians from around the world! We are ecstatic to announce that Terraria will be launching on Nintendo Switch on Thursday, June 27!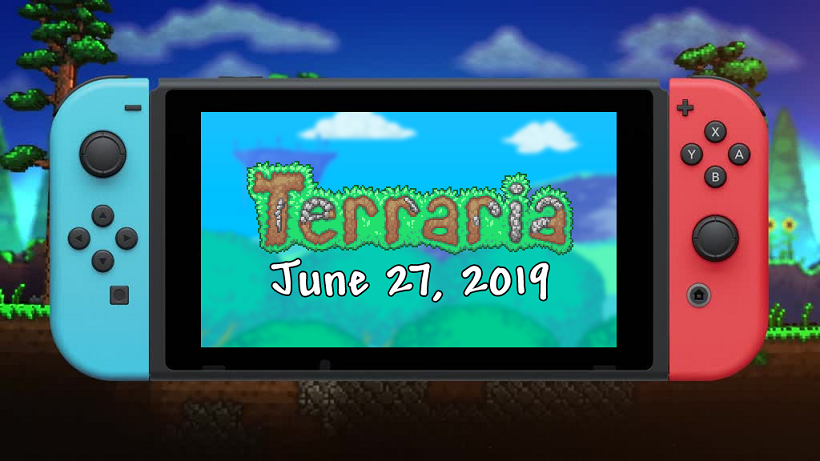 You read that correctly. Terraria Switch will be live to the world for digital download in 2 days! We love our fans, and since the game is ready, we figured we would just get it into your hands as soon as possible. It will take us a bit more time to get out the physical retail version, but until then we hope you will enjoy the full game available for download via Nintendo eShop. For those Terrarians reading this and approaching the emotional equivalent of bliss, please come share your love on our social communities on
Discord
,
Twitter
,
Facebook
,
Instagram
,
Reddit
,
Twitch
,
YouTube
,
Steam
, the forums, and everywhere else. We can't wait to read your gleeful reactions. They provide us the sustenance we need to push out updates.
To celebrate the Switch launch, we are going to be hosting daily events for prizes on Discord. You can also find us on all major social media hubs and even hanging around on Twitch dropping in on streams to spotlight content creators. And this is only the beginning! Stay tuned to our social media channels throughout the coming weeks, so you can join in on all the epicness. You are also invited to join us tomorrow, Wednesday June 26 at 12:00PM PST, for an AMA with Terraria Switch developer Pipeworks Studios, where we will discuss all things Switch. You can join the live Q&A at
Discord.gg/Terraria.
Tell your friends, tell your family, tell your pets, tell that guy walking down the street, Terraria is coming to Switch this week!
Last edited: